The home building process
What does your home building journey look like during COVID-19?
If you have just started building with Rawson Homes, or you're thinking about taking the plunge, you may be wondering how the unfolding COVID-19 crisis affects you and your new home.
For homes under construction, it's close to business as usual. The safety of Rawson Homes' customers and employees is our number one priority, and we're adhering to government health guidelines on all job sites. At this stage, our supply chains have not been affected and we pride ourselves on our strong relationships with suppliers and trades, so if anything changes, you'll be the first to know. Our team of experts are the best in their fields and continue to talk with customers about future home plans, carefully supporting them every step of the way.
For those who have yet to begin their home building journey, think of this downtime as a gift to lay important groundwork for creating the home you want. The challenges of social isolation are significant, but the positives for many of us include the newfound quiet life – less of the juggle balancing work, school, activities and social demands, and more of the introspection that brings a renewed focus and engagement with what lies ahead.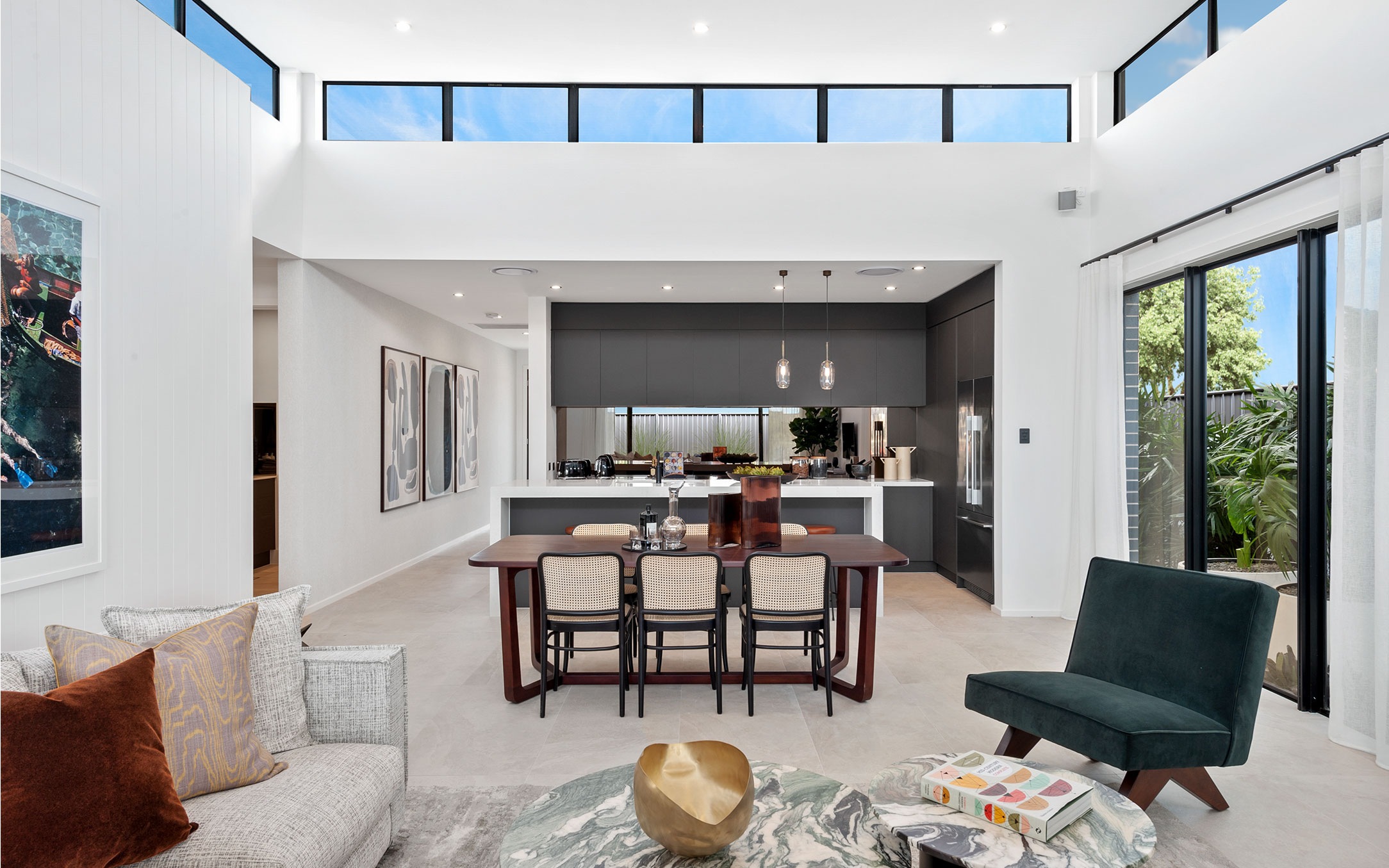 Building a new home is one of the biggest decisions of your life, and the design phase is often the most daunting with so many different options that may leave you with more questions than answers.
So rather than spending the weeks in isolation staring at the walls, use this precious time to evaluate how you currently use your home, and determine the design elements that are working and those that aren't. You can use this time to look through our blog page for interior design tips and inspiration.
Maybe the bedrooms have great light, but not enough storage. Or perhaps the floorplan isn't working anymore — the kids have grown up and need space of their own, the bathrooms are in the wrong position, and the kitchen turns into a traffic jam at mealtimes.
Any issues around space and functionality become magnified with the whole family stuck indoors, so get everybody involved in putting together a list of 'must-haves' for the perfect home to suit everyone in your household.
Once you've established what you need from your home, you can start to think about the design features you like. Check out our virtual design studio to test out ideas and see them come to life.
Now is the perfect time to find your design inspiration and start compiling mood boards on Pinterest. Check out architecture and design websites and follow your favourite interior designers and decorators on social media for tips and trends. The Rawson Homes team is also here to help, ready to chat about your ideas.
Our display homes might be closed right now in accordance with government restrictions, but you can still walk through your future home from the comfort of your couch with our 3D virtual display home tours, from high-end Hamptons to modern and cutting edge. Rawson Homes' team of home experts are also on hand to talk through design ideas, offer advice and answer any questions, however small.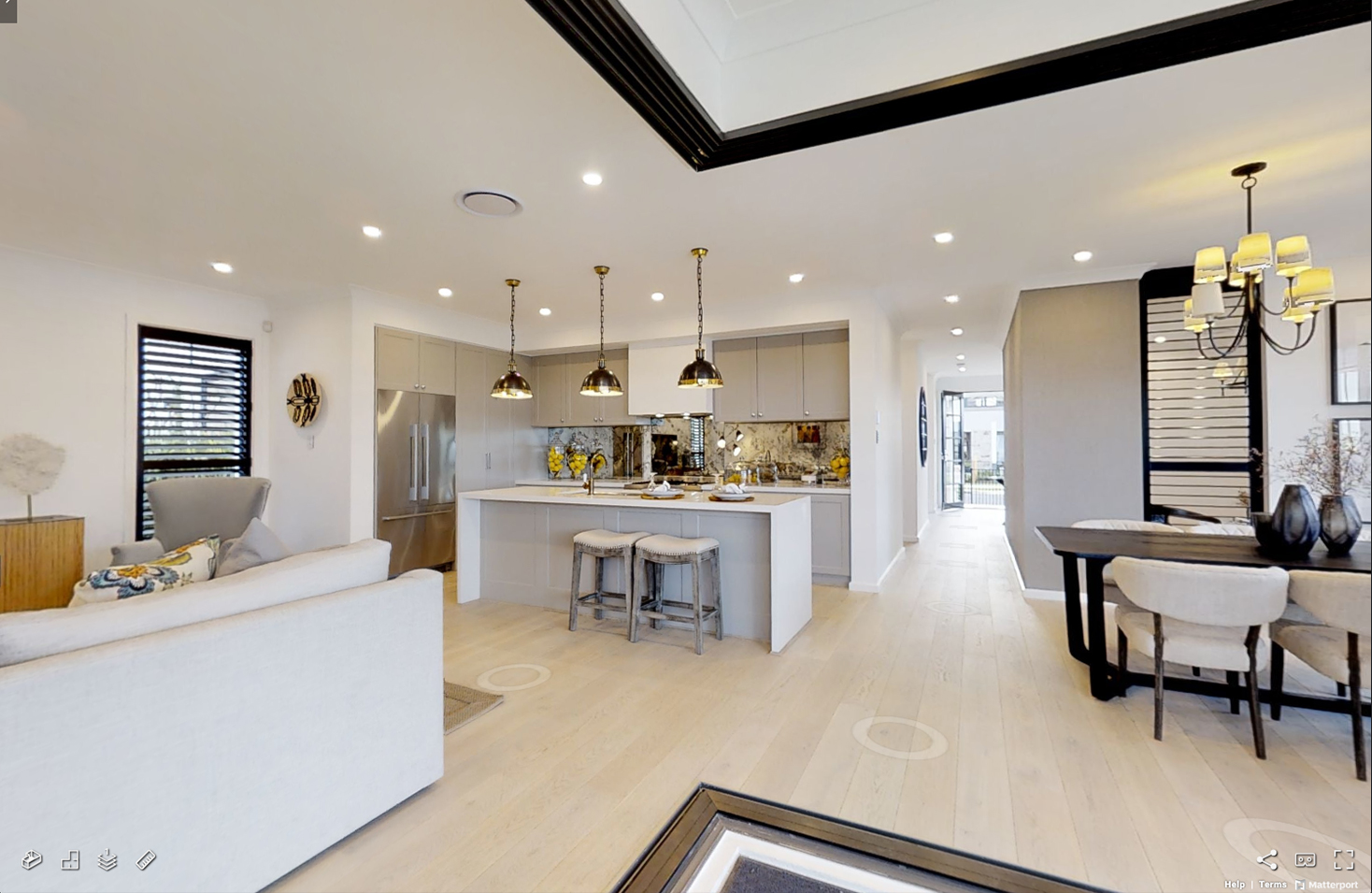 Ready to begin your new home conversation? Connect with one of our sales consultants who are online or a phone call away and excited to talk through your options. The Rawson Homes experience remains as personal and professional as it has always been, since our humble beginnings in 1978, when we began helping people make their new homes a reality.