Design tips & trends
Five of the biggest interior design trends for 2021
The year 2020 brought with it plenty of challenges, as well as a fundamental shift in the way we use our homes.
As COVID-19 lockdowns drove people indoors, the concept of a home became so much more than just a roof over one's head: home was the office, the classroom, the playground, the gym, the cinema, the restaurant.
These functions might be temporary, but the impact they have had on how we live will be long lasting, starting with the interior design trends we can expect to see in homes in the coming year.
"The pandemic has definitely forced us to reevaluate our connection to interiors and how they make us feel," says Rawson Homes interior design manager Julia Johnston.
"We're seeing a real focus on warmth, comfort, from earthy colour schemes to organic materials that strengthen the connection between our homes and nature."
If you're planning your new home in 2021 and looking for design inspiration, these are the interior design trends that are going to be huge over the next 12 months.
1. Natural materials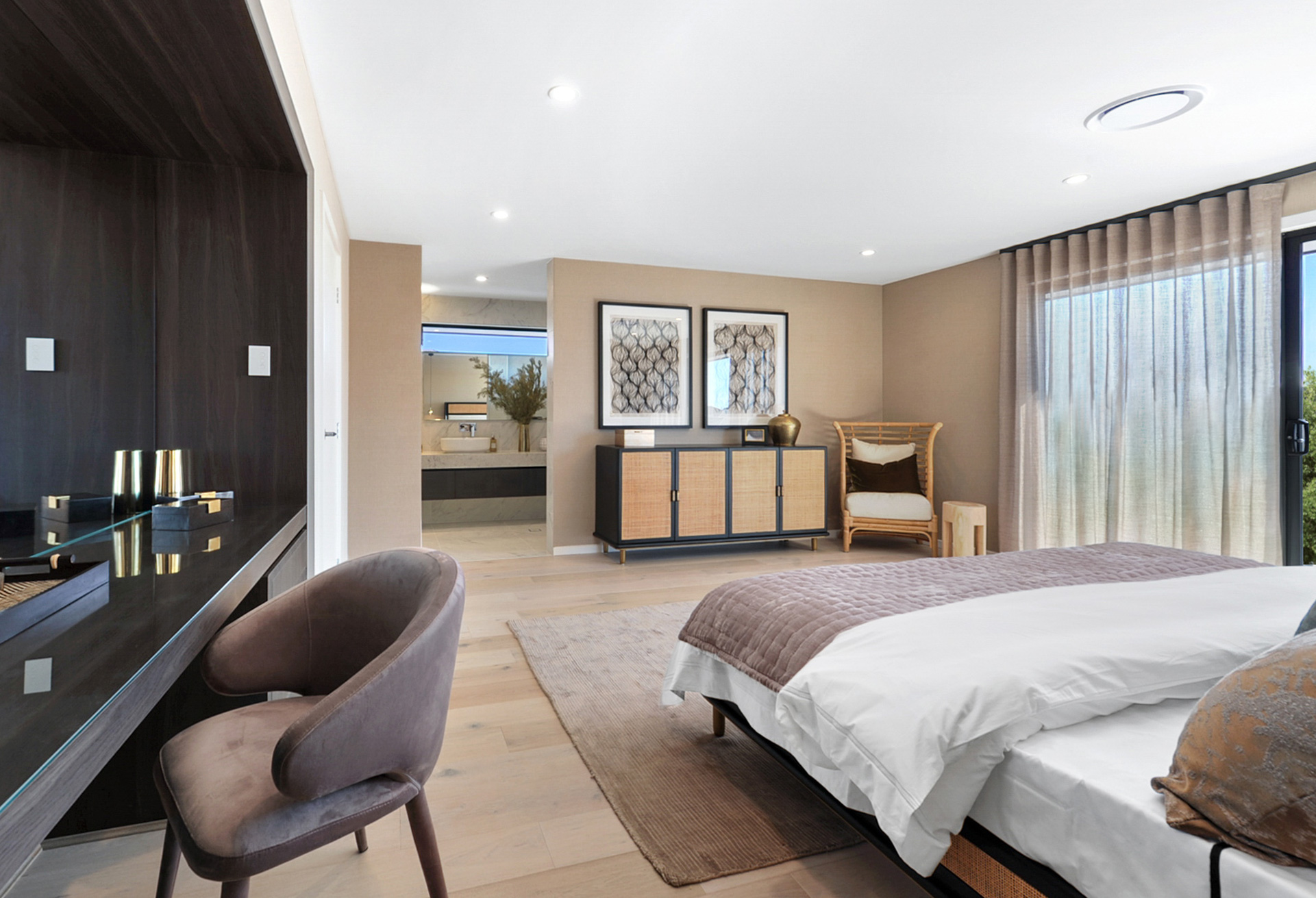 After a year that forced us all to slow down and reflect, Julia is already seeing a trend towards more conscious consumption in 2021.
"There's a real focus on sourcing materials that are natural and sustainable – we're more aware of our environmental impact, which is why we've seen a shift away from 'fast fashion' and investing in quality," Julia says.
Timber and natural stone are more popular than ever, and rattan, leather, bamboo and jute are dominating furnishings with a renewed interest in sourcing quality vintage furniture to mix with newer pieces.
It's also the year to buy mindfully and support local businesses and wherever possible. "Handcrafted will be huge in 2021," Julia adds.
2. Earthy colours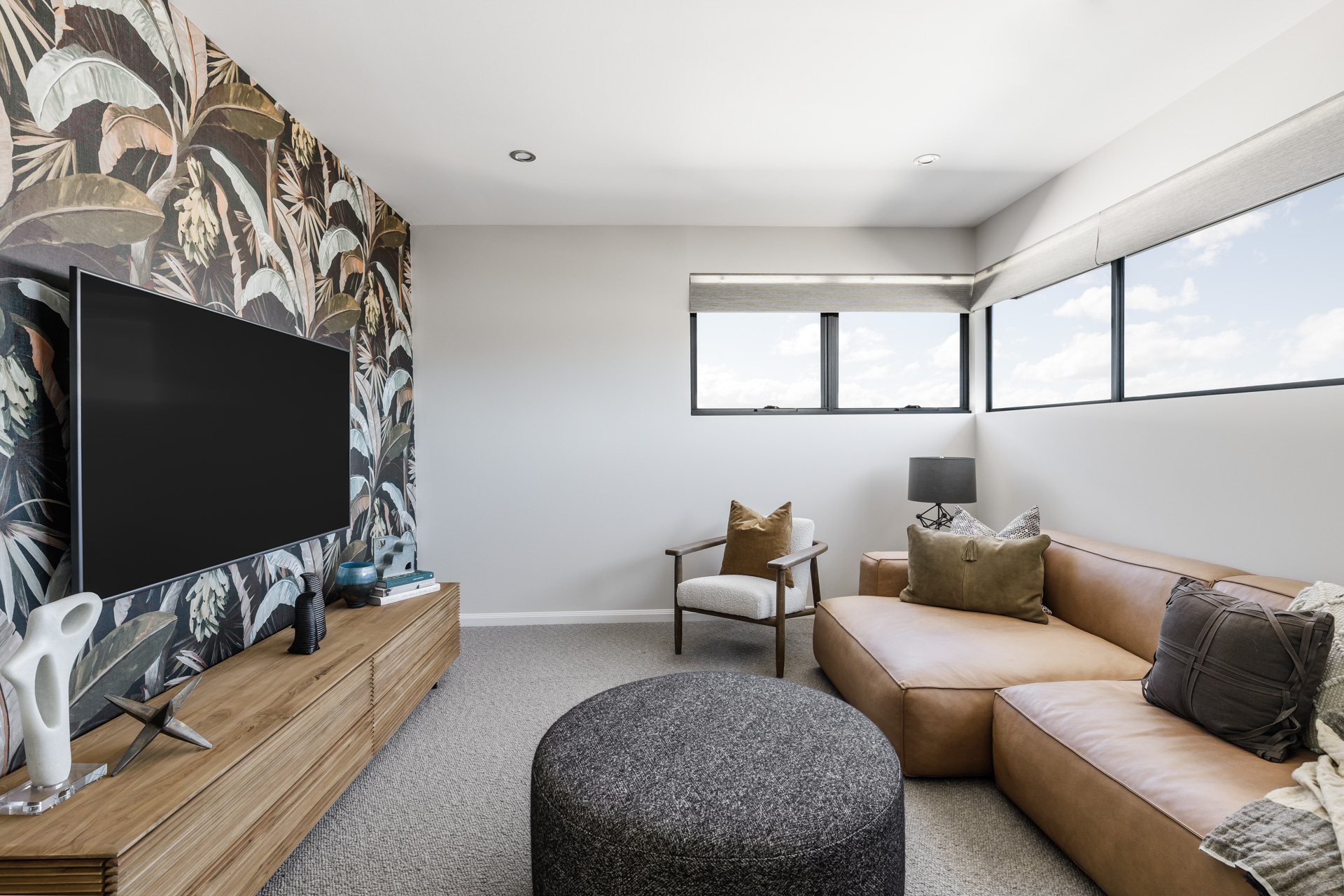 Move over cool grey, warm earthy neutrals are the way to go when it comes to choosing an interior colour scheme in 2021.
"We've been seeing a resurgence in tan over the last couple of years thanks to the popularity of mid-century furniture and decor, but now people are really embracing an entire colour palette of rich earthy tones," Julia says.
Think warm neutrals with yellow, red or brown-based undertones and look for shades of terracotta, rust, olive, eucalyptus as accent shades.
3. Light timbers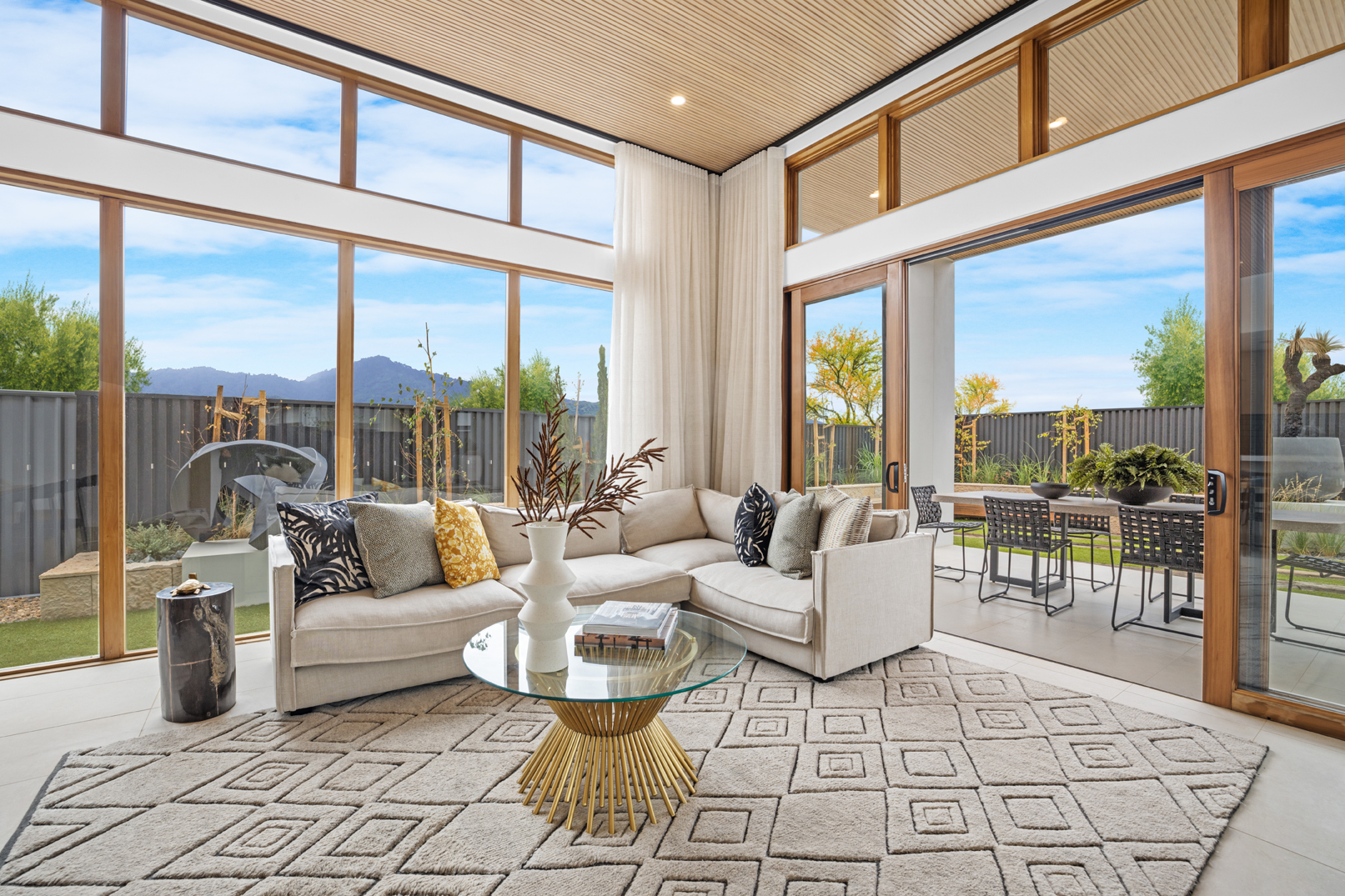 After several years of dark timber floors, things are getting lighter underfoot.
"With everybody spending so much time at home, there's a real movement towards minimalism and decluttering and light timbers do a great job of creating that feeling of open space," Julia says.
And it's not just the floors that are getting a makeover with Scandinavian-style blonde timbers and light oaks showing up on ceilings, screens, joinery and furniture.
"Light wood is really versatile and works particularly well with tan and the earthy colour schemes we're seeing a lot of at the moment too," Julia adds.
4. Curves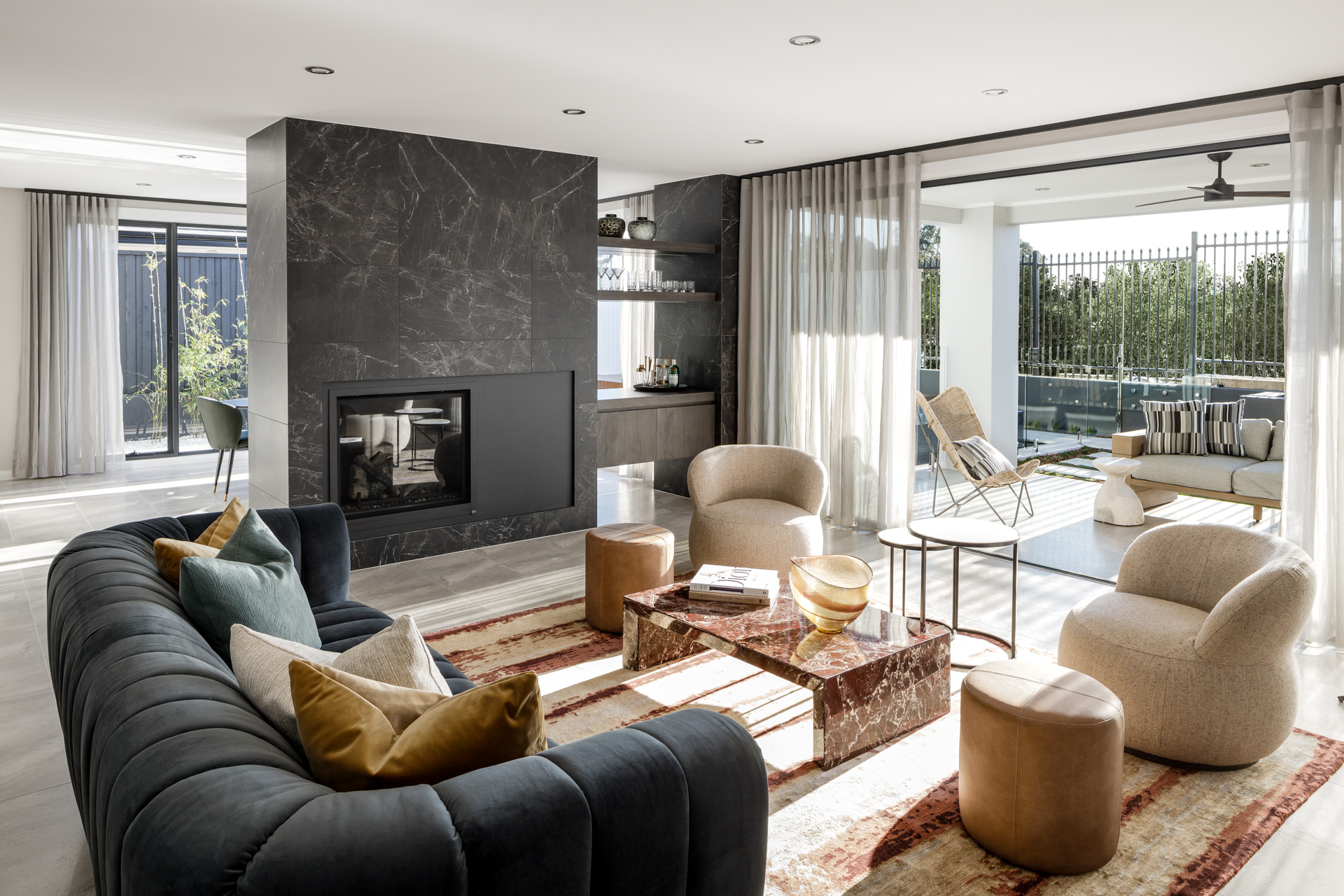 "We saw a lot of arched doorways, contoured walls and round furniture coming through in 2020 and it looks like it's here to stay," Julia says.
"Circles and curves balance out all the straight lines in our homes, adding a sense of flexibility and luxury, and softening spaces that have lots of heavy and hard materials."
"They work particularly well with mid-century interiors, but also as a contrast in contemporary or industrial-style home designs."
Aside from softening all the hard edges in your home, Julia says that curves can also draw the eye to a focal point, improve the flow of a room and even make it seem bigger, with the added bonus of fewer hard edges to bump into.
"Swap a rectangular dining table for an oval shape and see how much more spacious it feels," she suggests.
5. Indoor plants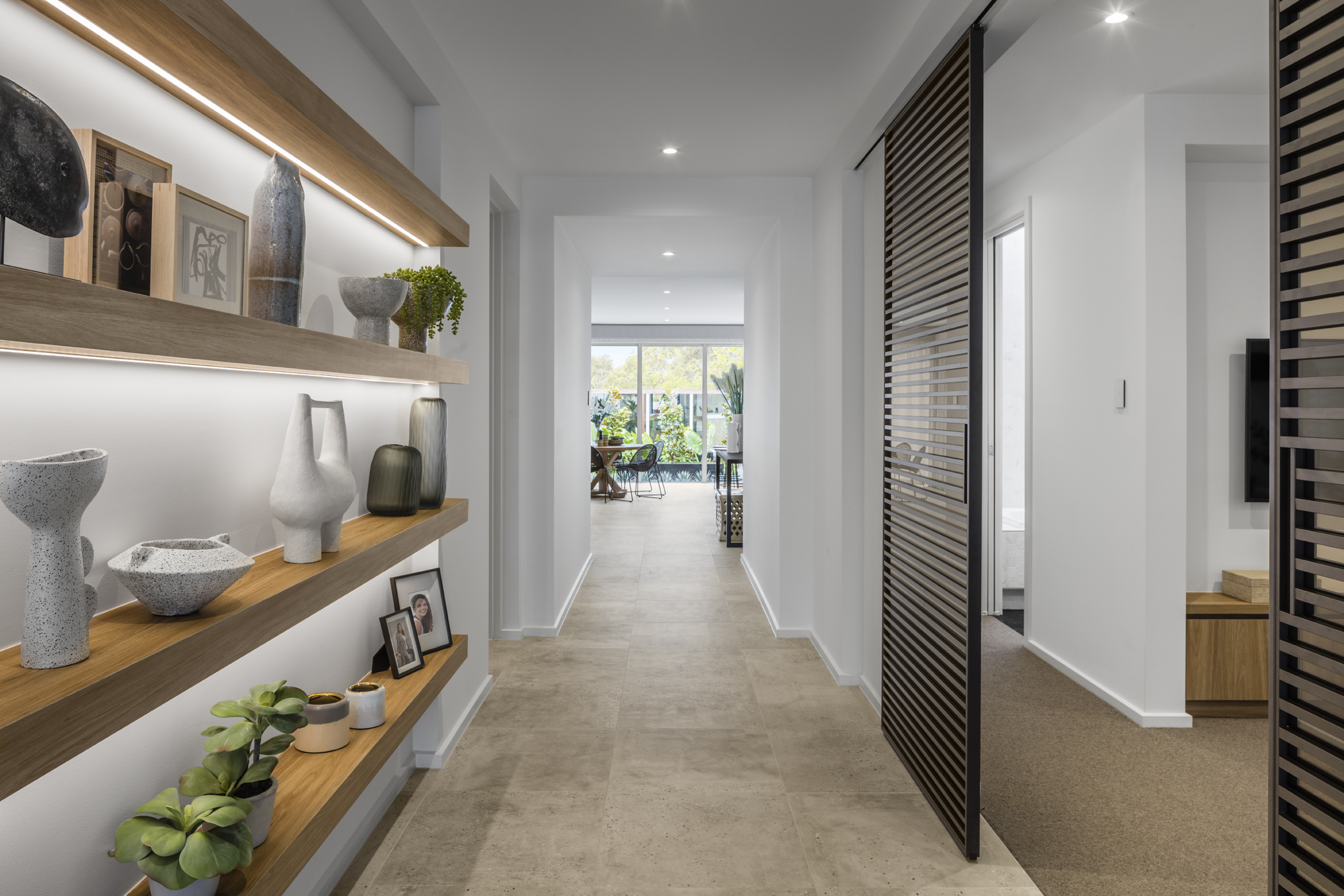 "With everybody staying at home last year, indoor plant sales went through the roof," Julia says.
"They're excellent for mental health, bring the outdoors in, and, as we embrace more natural materials, are a great source of colour and texture for any space in your home."
When choosing indoor plants for your space, make sure you take into account climate, light, location and the amount of care required – as well as the level of effort you're willing to put in. If you're short on space, consider hanging plants in handmade ceramic pots to bring natural beauty into your home.