News & events
Our new display homes now open at HomeWorld Leppington
Discover a new way to live with five different designs to suit your tastes and requirements. Come visit us in Leppington as soon as you can – you won't be disappointed!
MAYFIELD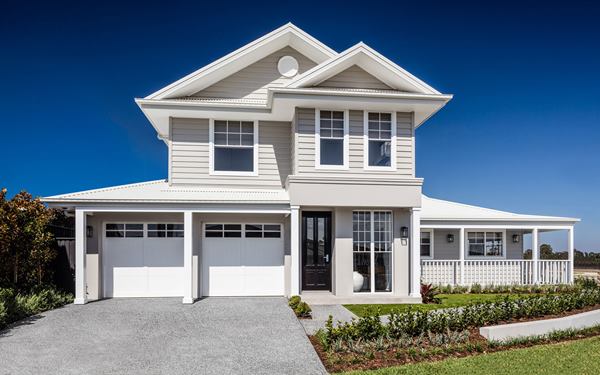 Unveiling our first Hamptons house, a residence unlike any other, distinguished by its classic handcrafted-style woodgrain façade, oversize porthole window, light-filled rooms, timber columns, luxe moulded wall panels and metal lanterns. Mayfield goes the extra mile for you with its elegant, relaxed, timeless Hamptons charm, monochromatic colour palette, feeling of harmony, and sense of flow throughout. It's modern and fresh, but also feels cosy and inviting.
The house is comprised of two-storeys with the entry centred around a generous stairway, featuring ebonised timber treads and white painted wooden rails to give a feeling of spaciousness. You will also find our first Granny flat attached to Hampton's Mayfield. It's in response to popular demand, from you. Not only will it add more value to your property, it offers excellent extra-accommodation for your family, (from teenagers to grandparents and in-laws).
http://rawsonhomes.com.au/homes/mayfield
NOVERA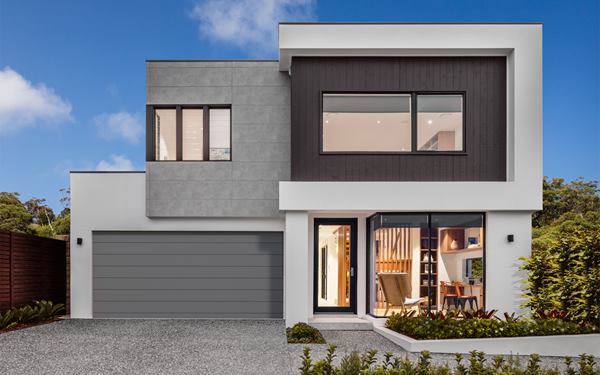 Introducing Rawson's new quality Novera design, a 33 square residence with five contemporary façade options and several exciting floor plans that mean you can choose the layout that suits your family's exact individual tastes and requirements. Built around a central alfresco interior courtyard, the outdoors are brought into Novera with lots of greenery, and by ensuring there is plenty of natural light. Plus, great spatial organisation, all the latest luxury inclusions, the use of natural materials, a beautiful kitchen and a sense of flow throughout.
http://rawsonhomes.com.au/homes/Novera
EVOKE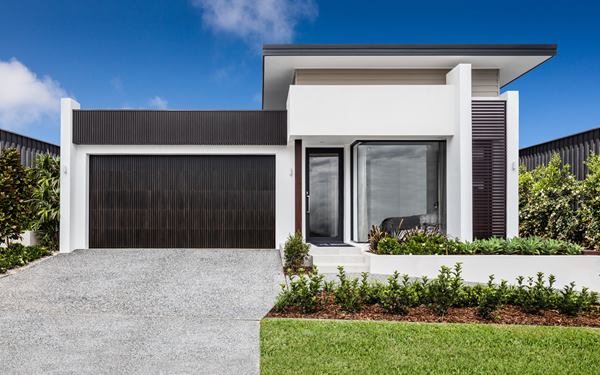 The Rawson favourite has been updated with a new façade, a variety of floor plans to suit families of all sizes. The low-maintenance 23.2 square single storey residence features a skillion-style modern roof with four-panel garage in wood cedar stained panels. It is distinctive for its striking architectural details from a classic natural cut-stone wall in the hallway to soaring 3.2 metre ceilings in the open kitchen, dining and living space with wraparound clerestory windows maximising light and ventilation without compromising privacy. Plus, there's an ensuite bathroom which opens onto an alfresco terrace that will make you feel you are bathing outdoors – a typical feature of the quality, luxury residence and a secret to the compelling design.
http://rawsonhomes.com.au/homes/evoke
BALMORAL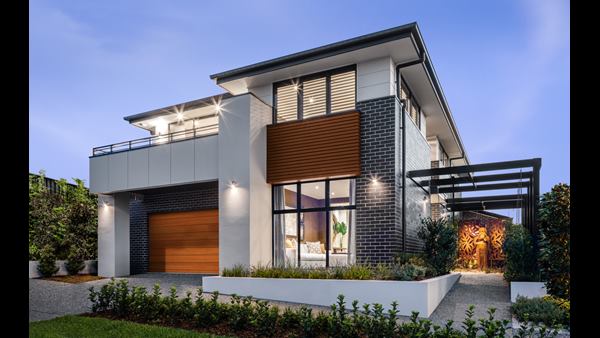 The best-selling 34.4 square Rawson design includes many of our best-selling features ideal for narrow blocks or when knocking down and rebuilding with spaces that flow from indoors to out seamlessly. It has a side-entry with the living room on the left, home theatre on the right, plus general bathroom and guest bedroom (great for grandparents or extended family members). There's an open plan kitchen with pantry and laundry as well as living and dining, that extends onto a terrace. Upstairs are four bedrooms as well as a rumpus room with the master bedroom at the front of house including generous ensuite and walk-in robe, separate powder and general bathroom. The house is fitted and furnished with the same materials and textures to erase boundaries between indoors and out.
http://rawsonhomes.com.au/homes/balmoral
CHIFLEY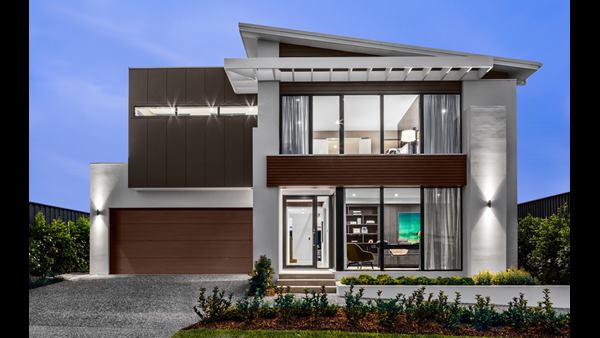 The award-winning family home with designer elements has been updated to tie in with the trend for smaller space living with a 40 square two-storey residence that is full of luxury amenities. It features great craftsmanship, and spatial organisation with a well-thought out layout, that means no wasted space. All spaces are usable. Chifley offers a balance between privacy and openness, with a variation in room size and scale: with a mix of large communal areas to gather and entertain, and small private rooms to retreat to. A double void around the stairwell gives the feeling of space.
Discover more about our
Chifley home design
.