The home building process
How to choose an interior colour scheme for your new home
Do you love the minimalist, grey, or moody tones of new modern homes, or are you obsessed with the crisp white and coastal palette that has become synonymous with a Hamptons-style home? Choosing the interior colour scheme for your gorgeous new home is one of the most exciting parts of the design process, but there's no doubt it can also be incredibly daunting. The key is to do your research and stay true to what you love. Follow these top tips to help you nail your interior colour palette from the get-go.
1. Find inspiration and create a mood board
The first step before you even consider splashing your walls with even so much a drop of paint is to get inspiration. When you trawl through Instagram or Pinterest, is it the neutral tones that better align with your dream home look, or do bold colours stop you dead in your tracks? Use this inspiration to create a personalised mood board of your style preferences.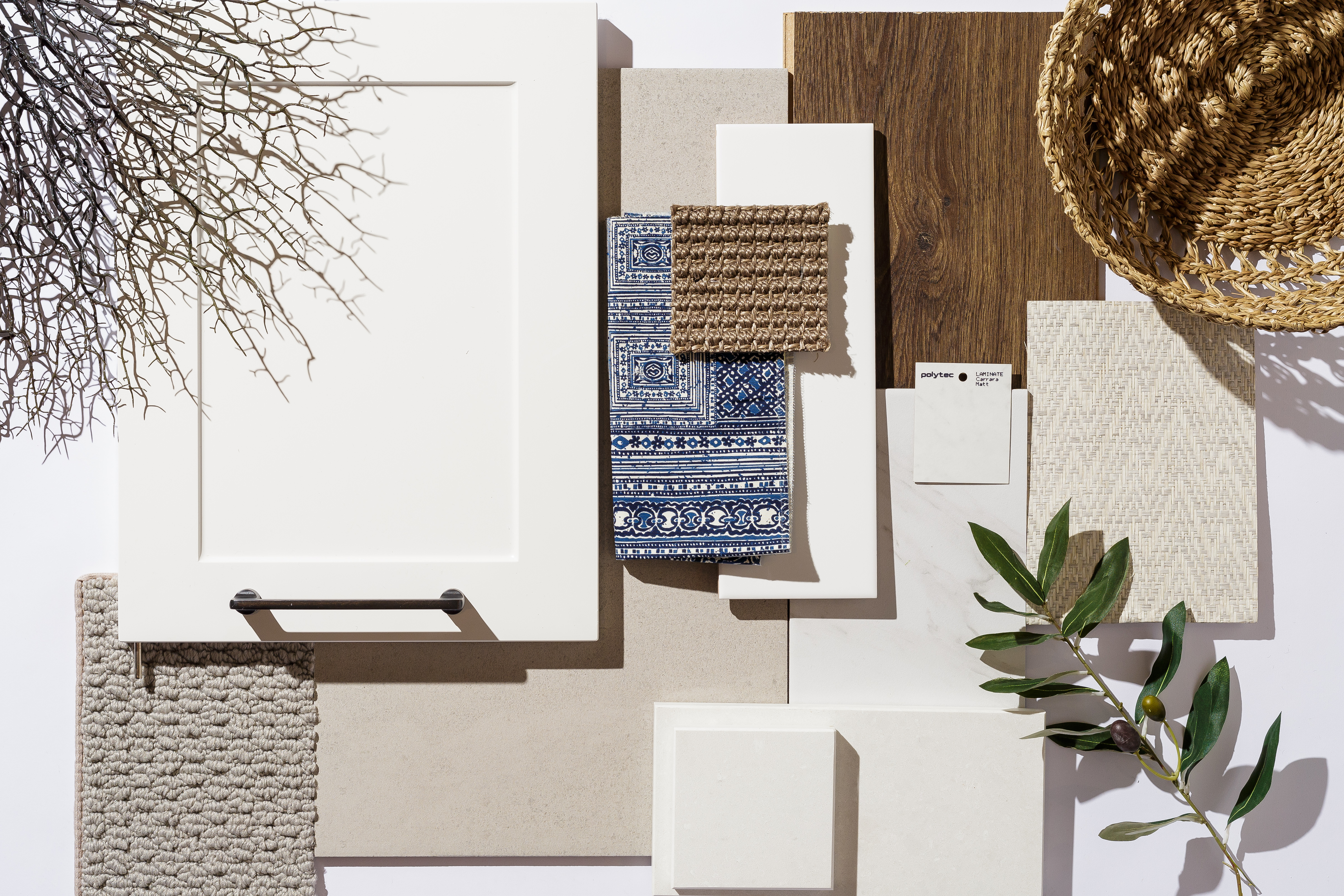 2. Decide on your interior style
With your inspiration sorted, do a deep dive into the look and feel of what your overall design style is. If it's a chic coastal home you're going for, then your interior colour scheme will feature whites, textures, raw materials and coastal-inspired furnishings throughout. If you love sleek lines and the minimalist look then your design will feature moody hues, on-trend black tapware or perhaps even Pantone's Colours of the Year for 2021: Illuminating and Ultimate Gray. Your design style will inform all of the decisions for your interior colour scheme to follow.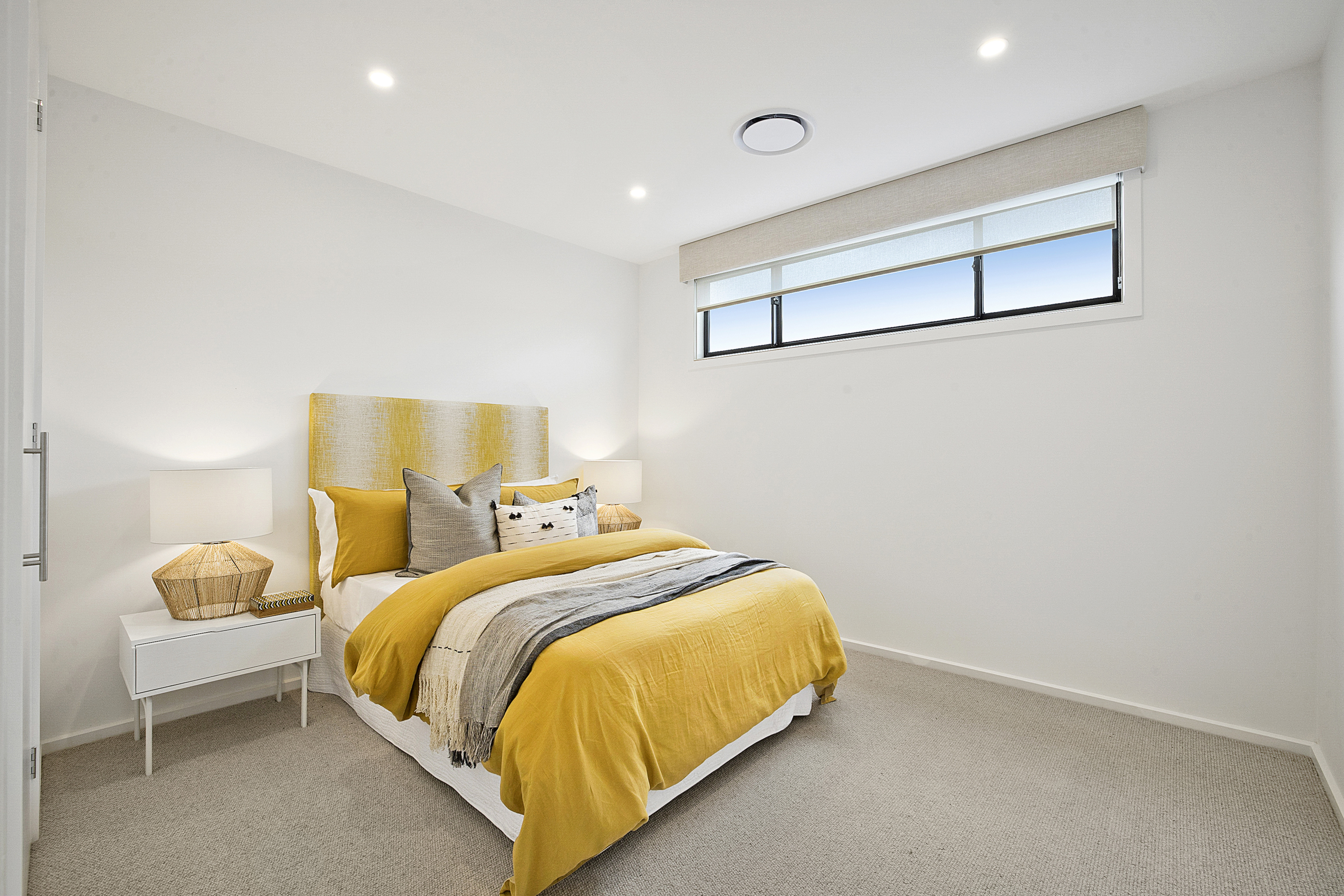 3. Remember it's not all about the wall colours
An interior colour scheme encapsulates your entire home: from the furniture and wall art to the bedroom décor and kitchen cabinetry. A tip for how to visualise it all coming together is to visit Rawson Homes' DreamBuilder Design Studios where you can see and touch and understand exactly how your home design will look. Featuring bench tops, cabinetry, walk-in pantry designs, appliances, gadgets – you name it – a visit to one of our three selection centres in Sydney, Camden and Shellharbour will give you a clear understanding of how you visualise the colour palette of your interiors coming together.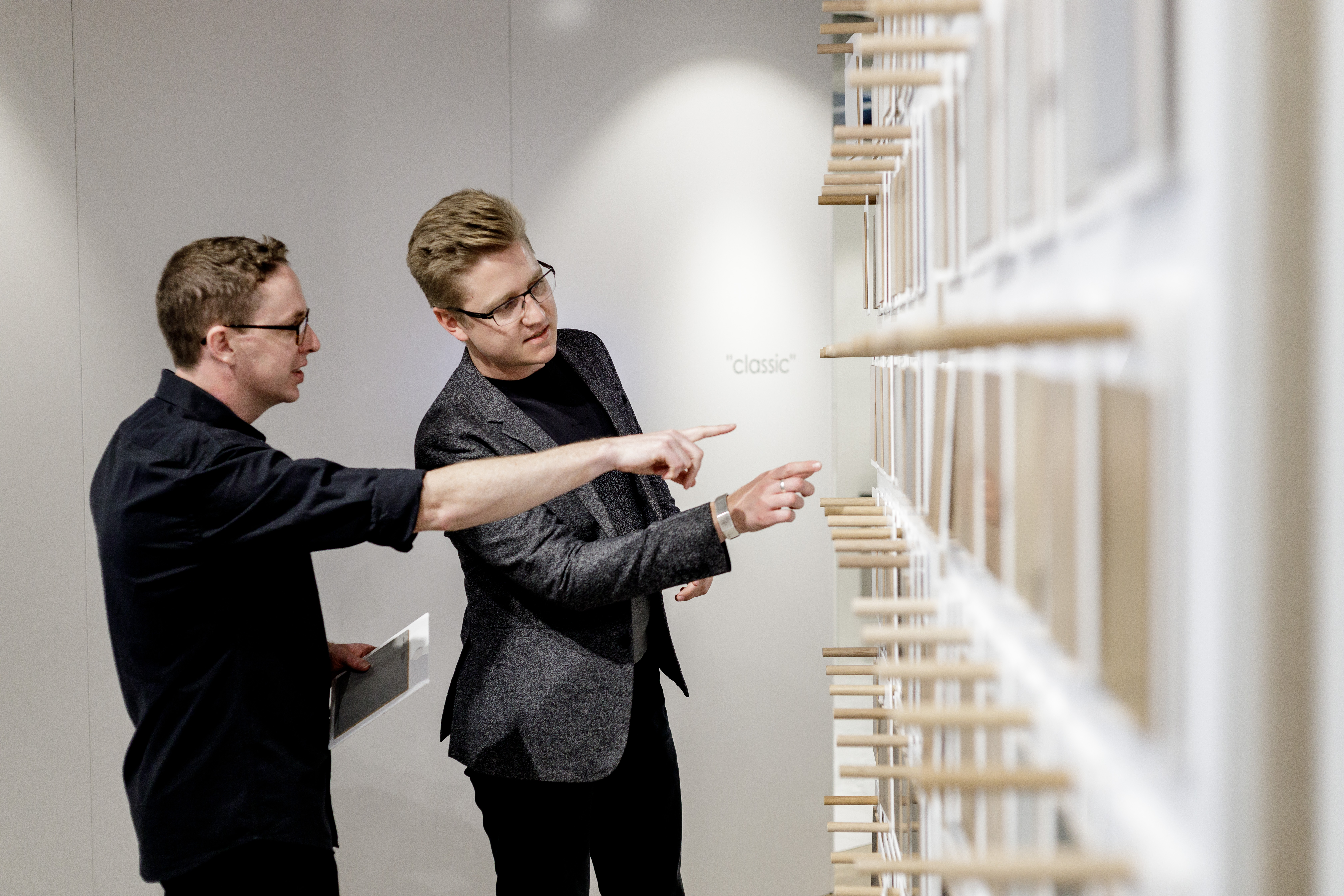 4. Plan the colour scheme room by room
While you will want to ensure consistency within each space of your home, so it naturally links together and the interior colour scheme does not feel disjointed, the best way to start planning your colour scheme is to consider the key furnishings and décor items that you want in each space. Ask yourself these questions as a guide for each space:
Kitchen colours:

Will the kitchen feature a large island bench? Do you want a Caesarstone benchtop? Do you want to play with bold kitchen cabinetry colours?

Living room feature wall colours:

What kind of artwork will you hang in your living room? Is there a focal point in the space that might make for a bold feature wall?

Bedroom colours:

What type of bedding will you go for, a simple cream linen look or a vibrant bed cover with a simple throw? What artwork will you hang above the bed?

Kids' bedroom ideas:

Will you decorate with wallpaper? Do you want additional storage solutions like hooks installed?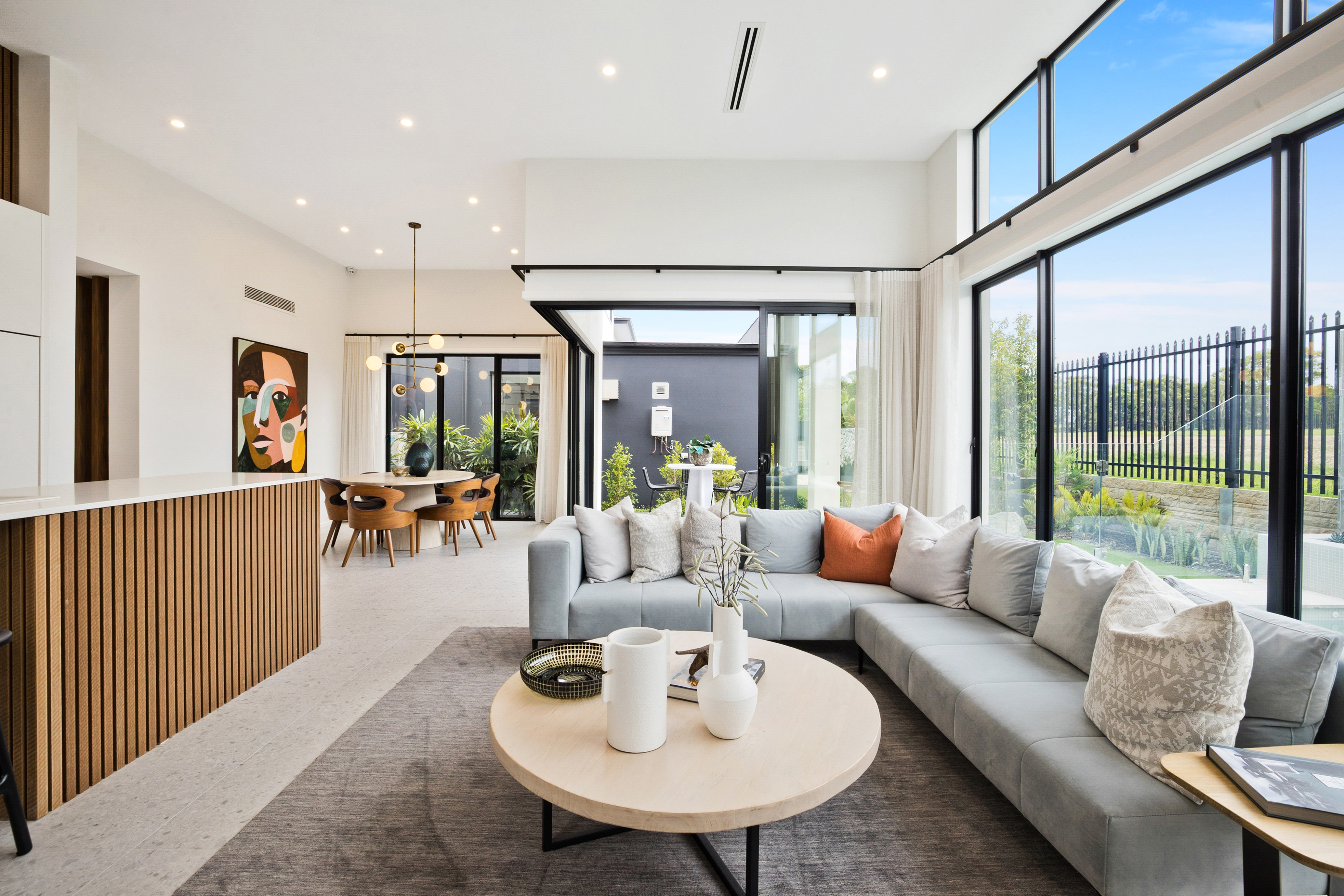 5. Consider natural lighting and colour choices
Look at the floor plan of the house alongside the level of natural light and decide where you might like to play with more bold and vibrant colours, if at all. If there's a lot of natural lighting in the home, or the opposite and you need artificial lighting to create ambience, consider what parts of your home are better lit than others and what you can do to help through your design choices. Smaller rooms like the laundry, powder room or guest bathroom are ideal places to experiment with colour and trends as you can afford to be creative – as long as the décor, styling and colours still fit within your overall colour scheme. On-trend tiling in a dusty pink or fish scale design might be just the trick.