The home building process
How to style your home with sustainable décor
You've done the hard yards and now your dream home is built. Congratulations! Now the fun can truly begin as you set out to decorate your home and fill it with a sense of individuality and style.
Before you visit your closest homewares store, stop for a moment and consider that having an eco-conscious mind when styling your home has never been more important than right now. The good news is that with a slew of amazing local eco-friendly homeware brands available, and easy sustainable DIY ideas, you can create the home of your décor dreams that has minimal impact on the planet. Here are some tips to get you started.
1. Upcycle furniture
Upcycling furniture is one of the oldest tricks in the book, and for good reason – it's cost effective and an eco-friendly solution. Facebook Marketplace, Gumtree, Buy Swap Sell groups, council clean ups and second-hand stores such as Vinnies or the Salvos are great places to start looking for the right piece of furniture to suit your home's aesthetic. Thanks to stores like Bunnings Warehouse and Spotlight, you can repurpose an older item and make it look near brand new with a lick of paint or a colourful pop of new fabric.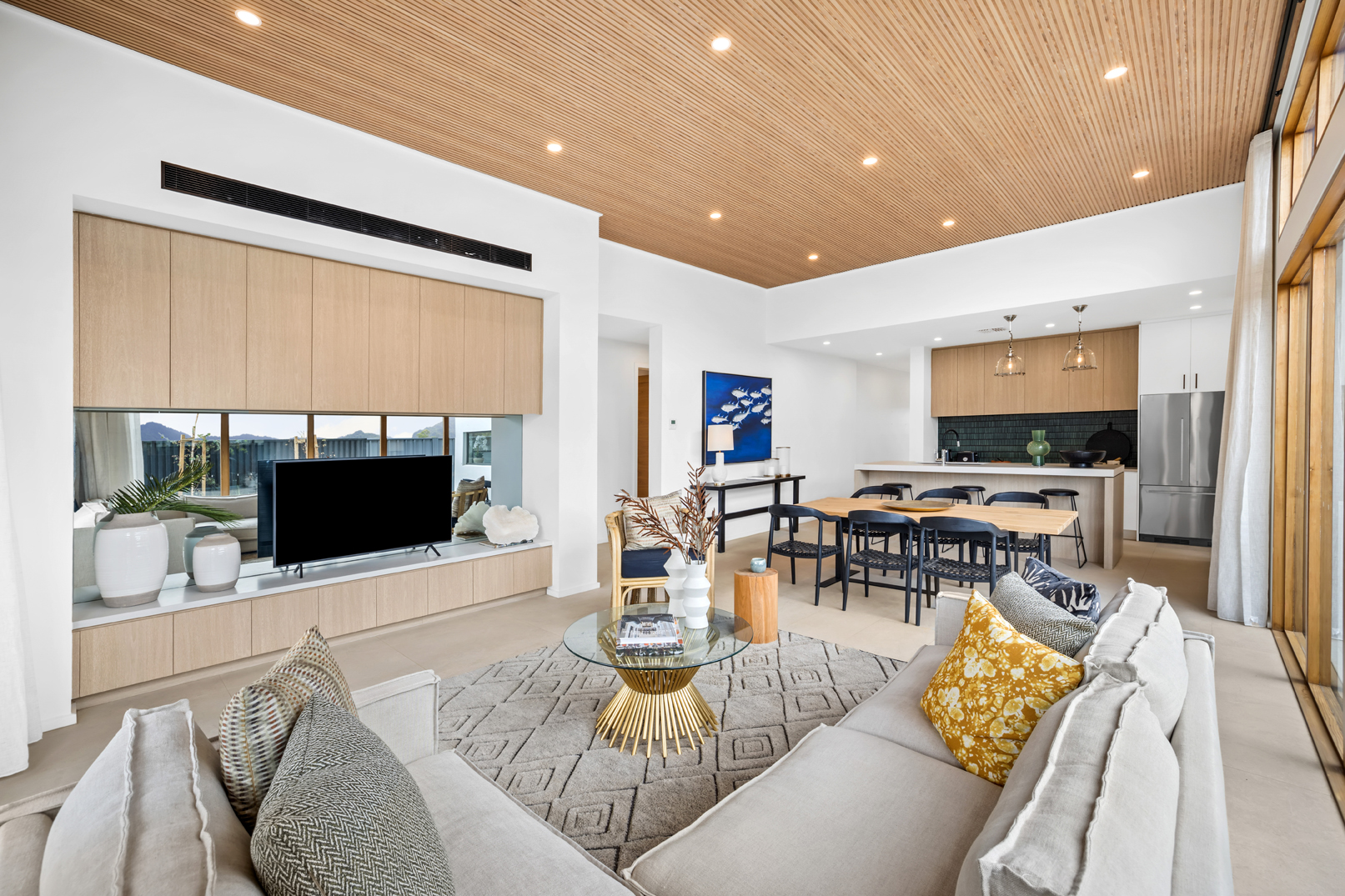 2. Shop locally
Australian eco-friendly homeware brands have stepped up to help save our planet by creating thoughtful, beautifully designed products that have been sustainably and ethically produced. Take, for example, Australian bedding brand Koala. Best known for its mattress in a box, the company also manufactures bedroom and living room furniture with a minimal footprint on the earth. It also donates 1% of its profits towards environmental charities. Other local eco brands we love include Olieve & Olie organic bathroom products, handmade on Victoria's Mornington Peninsula, and Koskela – one of Australia's best places to shop for innovative and inspiring furniture with low impact on the environment. To find environmentally responsible furniture, look for pieces with Green Tick or Good Environmental Choice Australia accreditation.
3. Look for quality materials and ingredients
From bathroom products to cleaning products and the sheets you sleep in; every element of your home styling can be well thought out with an eco-conscious mind. If you take the time to research the products you're buying you will save money (as quality items will last longer) and the planet at the same time. The key is to look for high quality materials and ingredients and to support brands that give back to the planet – such as Who Gives a Crap, which creates 100% recycled toilet paper and donates 50% of profits to build toilets in the developing world.
4. Decorate with repurposed objects
There is a slew of sustainable DIY decor ideas that breathe new life into old objects and save them from going into landfill. We're talking furniture made from building scraps or timber off cuts, wine bottles used as lamp shades, wine barrels used as planters in the garden, and recycled rugs made from old jeans. No matter your style aesthetic or design inspiration, a little research will reveal a host of sustainable décor ideas you can easily DIY without too much fuss. We suggest checking out Collective Gen or Upcycle That to get you started.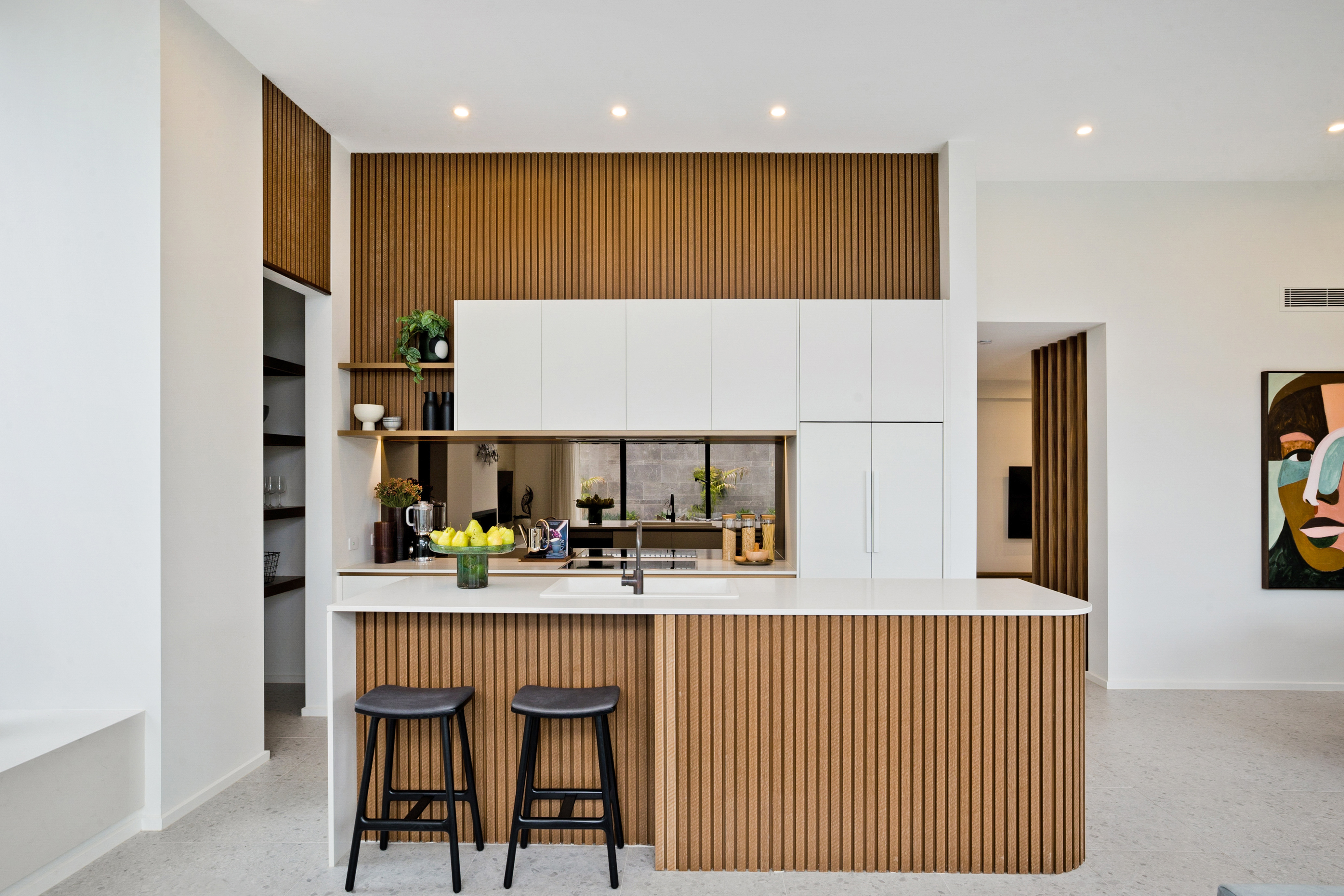 5. Style with indoor plants
Indoor plants add beauty and greenery to an abode. The best bit? They have minimal impact on the earth, especially if you support your local nursery. Some indoor plants, such as the Peace Lily and Boston Fern, can significantly reduce both VOCs (a group of carbon-based chemicals) and carbon dioxide from the air, too, meaning your home will be clean, green, and happy. Bliss.
Discover more amazing design tips and tricks to help you on your path to designing a new home that you'll love forever.