Reimagine.Rebuild
House façade ideas for your new home
It's the first thing everyone sees of your new home, so it is not surprising that choosing your front façade is one of the biggest decisions to make during the home-building process.

Rawson Homes has many styles of exteriors to choose from, so you can suit your own tastes and the look of your neighbourhood. Most of our floor plans work with a variety of different façades, allowing you to put your individual stamp on your new home.

It might surprise you to learn that the exterior of your Rawson Home is almost just a shell – albeit a carefully chosen, stunningly stylish one at that. Our floor plan is really the key to the home's design and probably your starting point. Once that is decided upon, you can view the façades on offer with your chosen floorplan.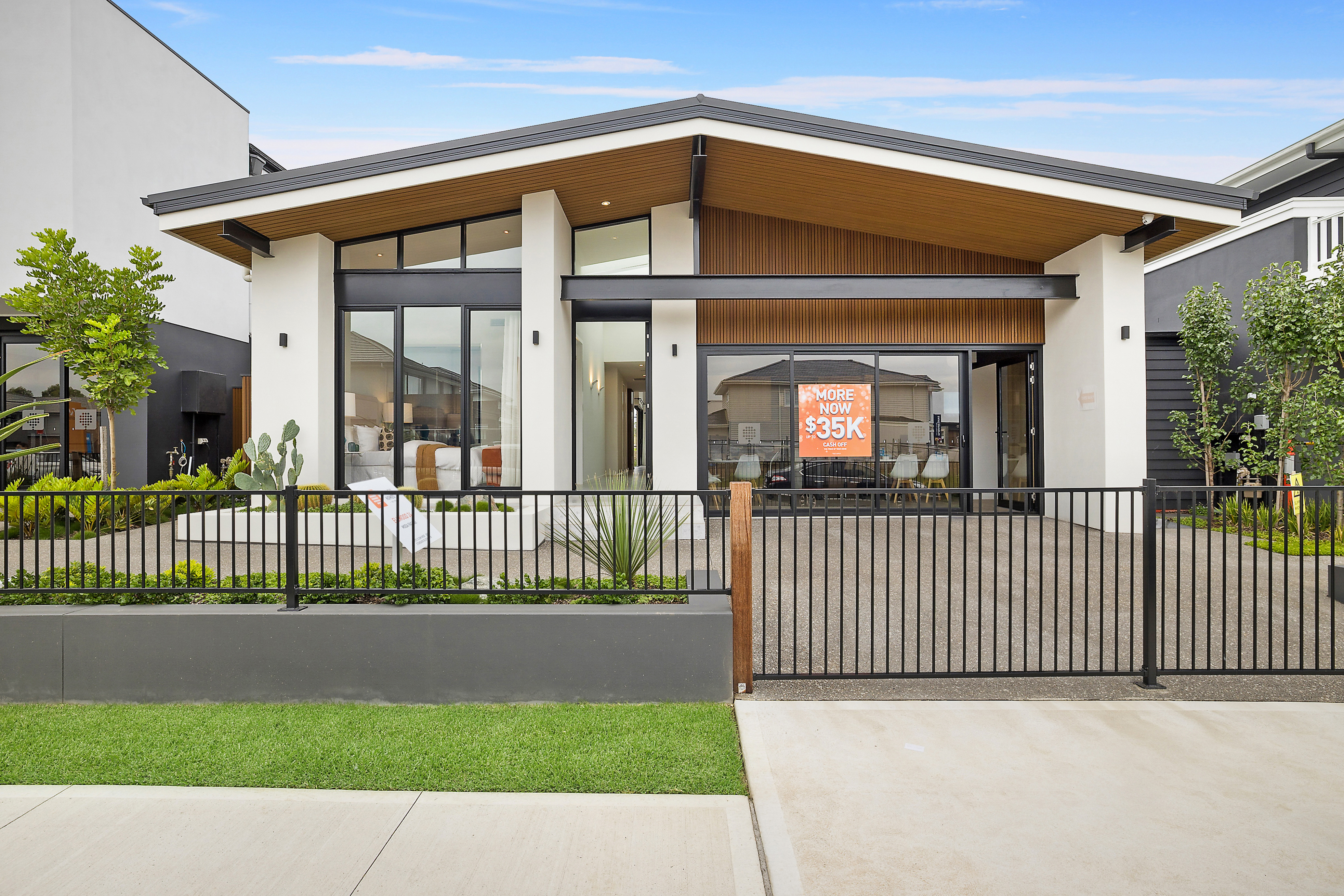 Don't forget to consider how your façade works with the floor plan details – for example, do you have a one- or two-car garage, living areas or bedrooms at the front?

Good neighbours
New Home Consultant at Rawson Homes, Deepankar Goyal, suggests that choosing the right façade for your home often comes down to your geographical location.

"Most of our clients in Sydney's northern suburbs and northern beaches want a Hamptons-style house; while the eastern suburbs can be a mixture of French provincial and modern facades," he says.

He adds that the location is particularly relevant to knockdown rebuild projects because the new house needs to sit comfortably within its neighbourhood. The streetscape view is also important when obtaining council approval for a new build.

"Most knockdown rebuild clients spend at least two years thinking about it before they actually knock down the house," Goyal says. "Go around and look at the neighbours, see other houses on the street that are knockdown rebuilt projects and get ideas and inspiration from that."

So, what are the most popular façades at the moment? Here's our rundown of the top four and the key features of each.

1. Hamptons


The ever-popular Hamptons trend isn't going away any time soon. Classic in design and elegant in execution, this style of façade relies on character-filled additions such as gables, verandas and timber trims to add timeless appeal and a heritage feel. Perfectly suited to two-storey houses, the Hamptons look is one of our most popular façade designs – check out the Mayfield.

2. Coastal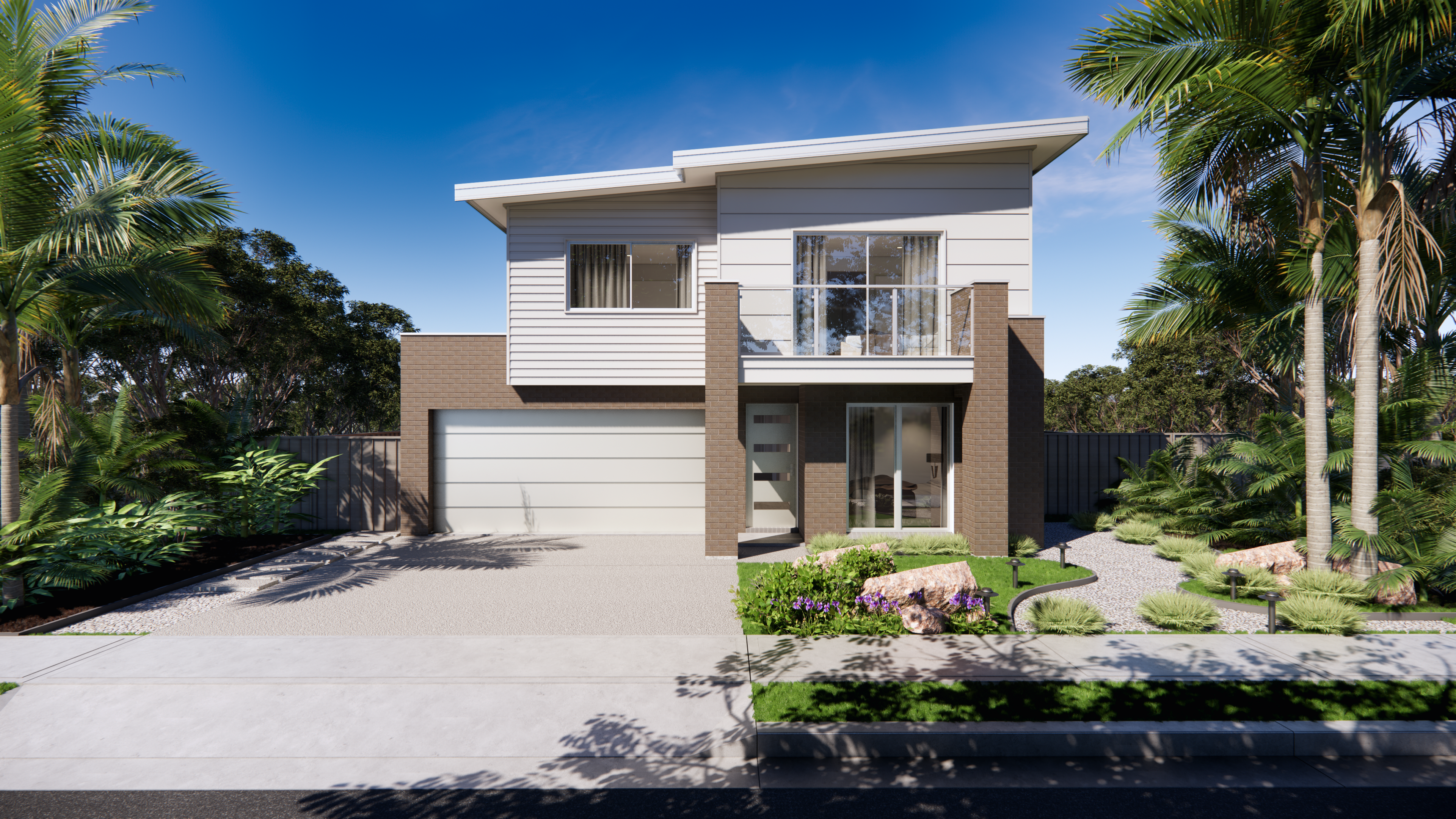 More than 80% of Australians live within 3km of the coast, so it's not surprising that the emerging coastal look is one of our most popular façade choices. Often timber or weatherboard-clad in shades of white and perhaps paired with soft blues, the coastal look is designed to make the most of fresh sea breezes and ocean views. This design complements a relaxed style for the interiors and open-plan living – check out the Huntley's coastal façade option.

3. Contemporary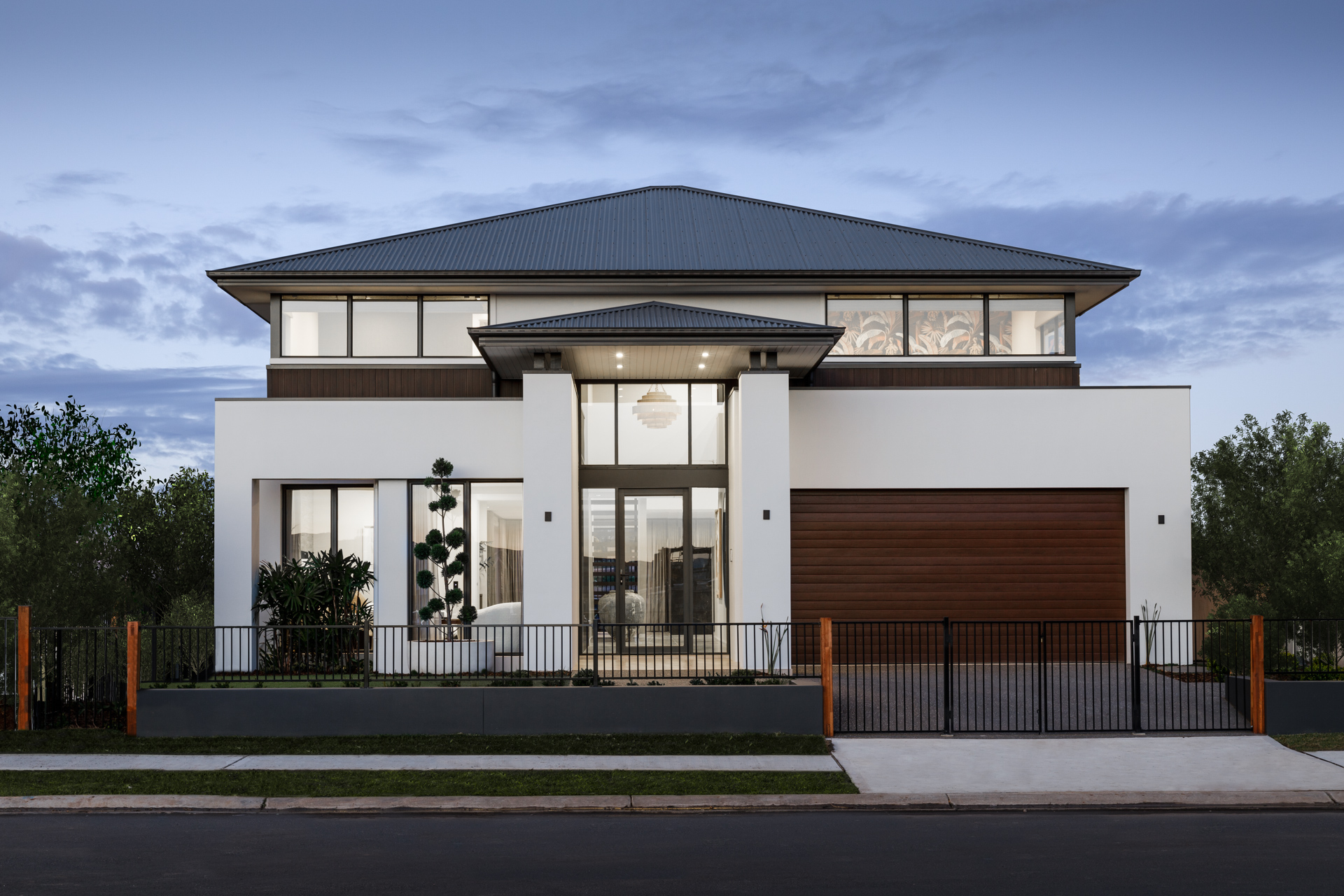 One of the most popular facades in the Rawson Homes collection, contemporary facades offer a pared-back palette, often with a mix of materials on the front. Rendered walls combine with brick or stone feature panels to create an elegant, yet stylish option for modern families. Contemporary facades usually come with a pitched roof, either in tiles or metal – check out the Keough.

4. Modern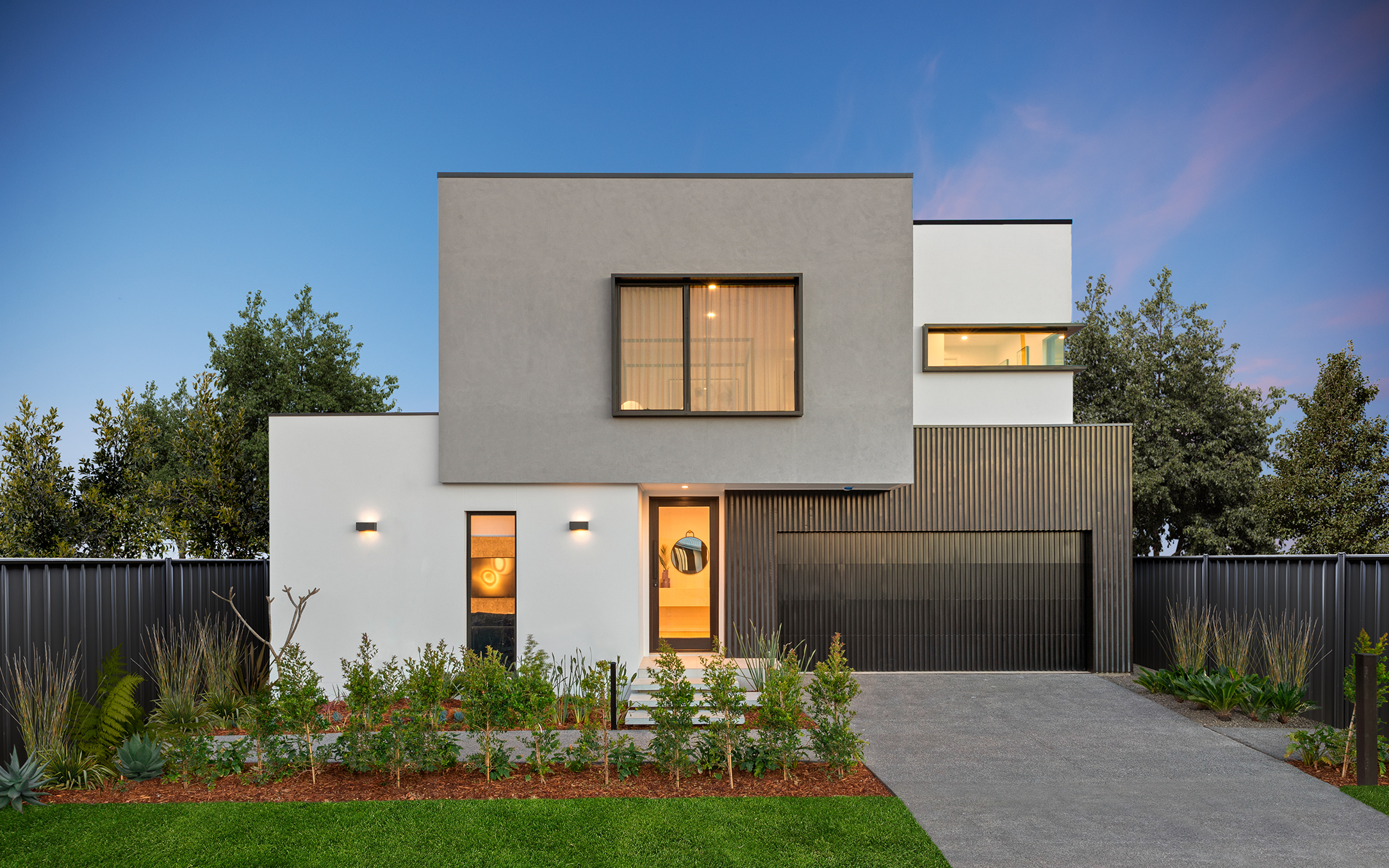 The key design element of modern homes is the flat roof profile, which harks back to the so-hot-right-now mid-century style of homes, but with a contemporary twist. A monochromatic colour palette works well with this look to complement its geometric features and remains one of our most frequently requested styles – check out the Seville.

Interested in learning more?

Contact us to learn more about the facades available through Rawson Homes