Evoke
The Evoke gives you a sense of home-coming the moment you step into its gorgeous entry hallway. Enjoy quiet nights in with a variety of 4 bedroom house plans or host family events in the integrated entertaining and living zone at the back of the home. Explore this modern home design at the Leppington display homes.
Impressive entry hallway gives your home that awe factor
Integrated family and entertaining zone towards the rear of the home, allowing it to flow through into the backyard
Bedrooms set to the side of the home, so you can some get privacy when people are over
Curl up with your favourite book in the separate formal lounge
Floor Plan Sizes
---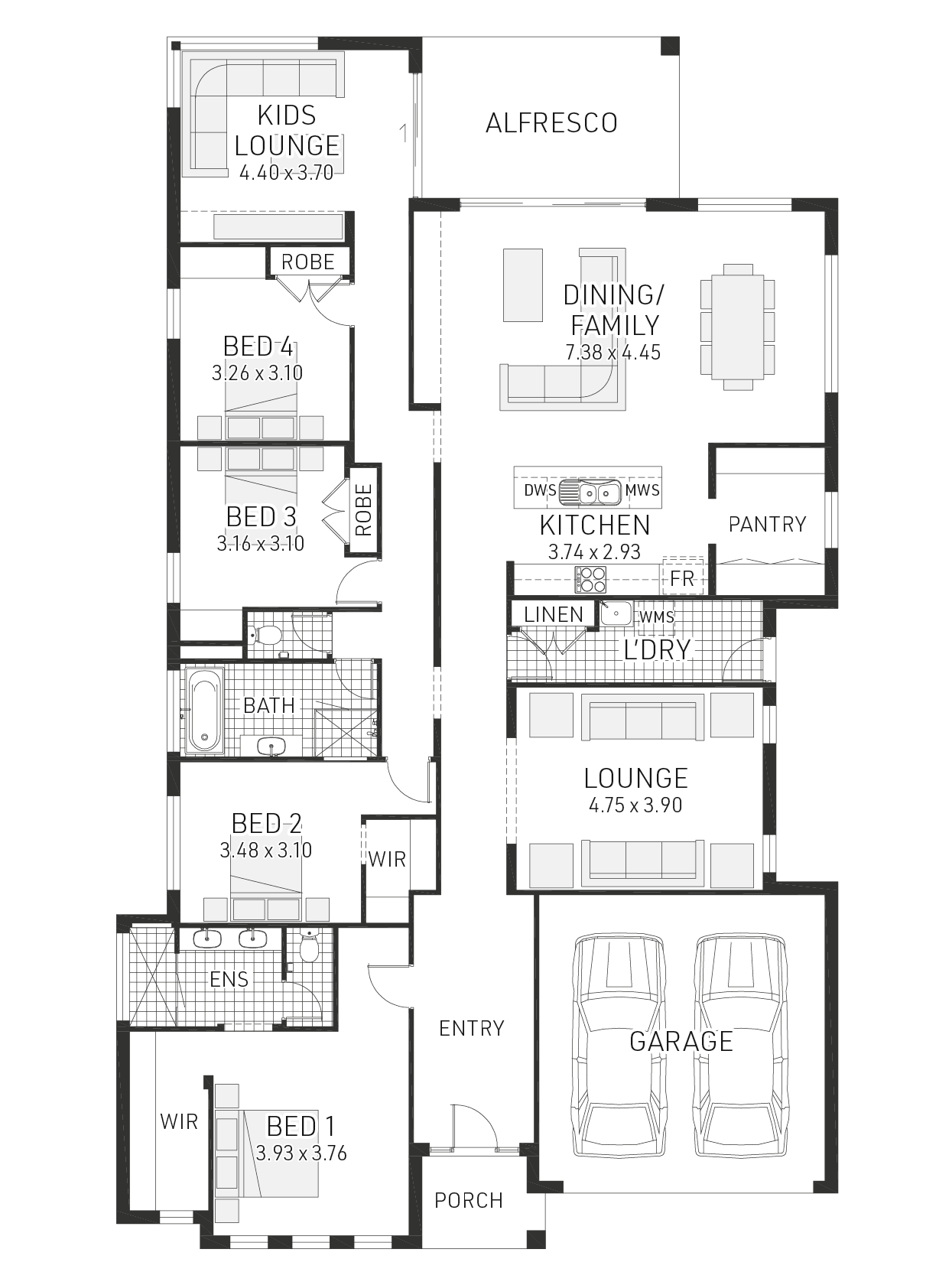 Floor Plan Details & Lot Requirements
Floor Plan Details
Integrated family and entertaining space and walk-in pantry
Separate lounge room
Additional kids play lounge
---
Lot Requirements
Min. standard lot width
15.8 m
Interested in the Evoke?
To find out about this design, please make an enquiry below and one of our home consultants will get in touch with you.