Money talk
Your guide to construction loans
When it comes to building a new home, it's important to make sure you have the right financial foundations in place to make sure your home building journey is as smooth as possible. But with so many home loan products on the market, it can be difficult to know where to start or which one is right for you.
That's why we asked mortgage broker, Ray Treacy to explain some of the basics of a construction loan is and why you might want to consider this type of loan when building your dream home.
So, what is a construction loan?
"A construction loan is a finance product that allows you to purchase a vacant block of land to construct a home instead of buying a complete property," Ray explains.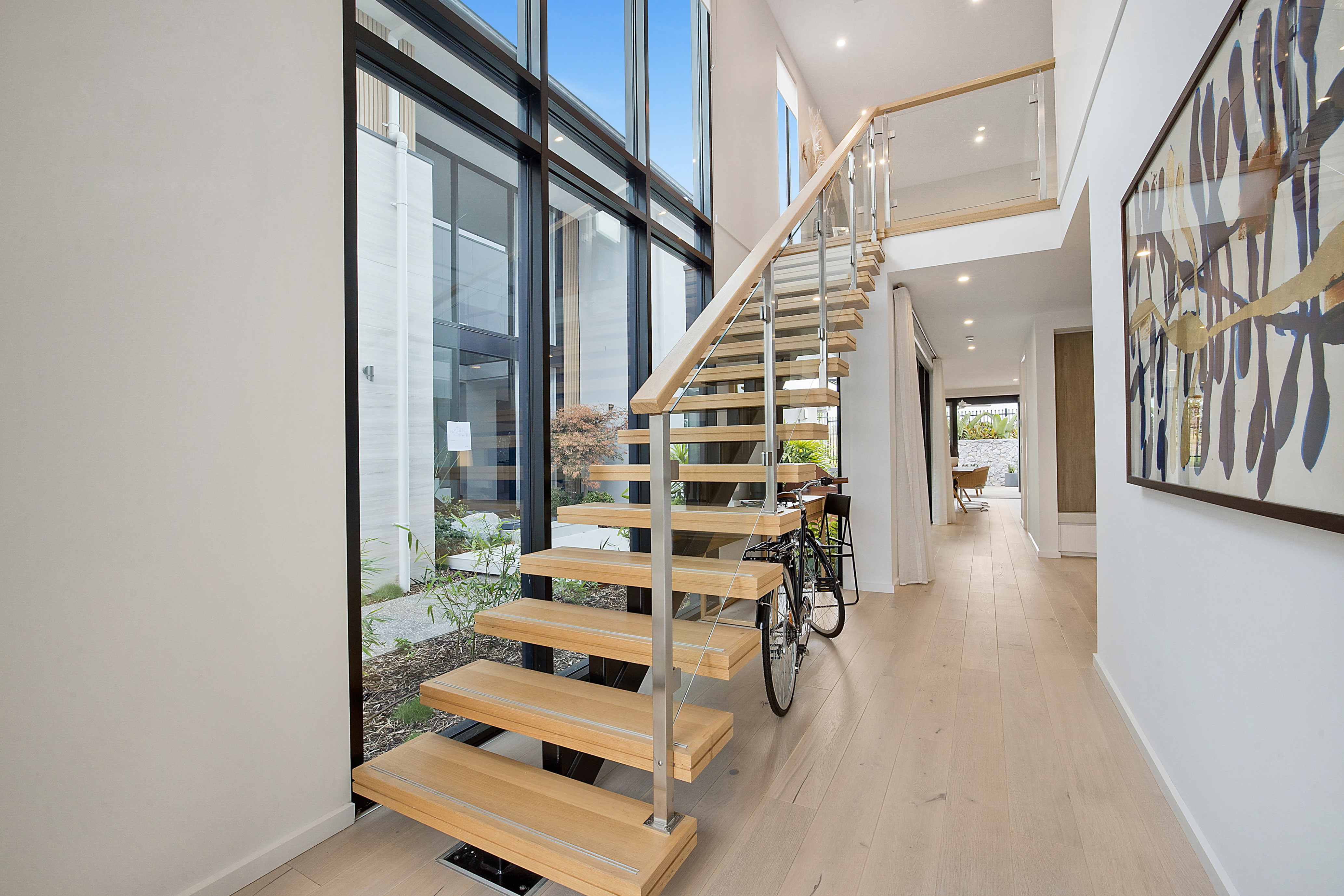 A construction loan is structured differently to the home loans used to purchase an existing property. An important feature of most construction loans is a progressive drawdown function that allows you to receive instalments of the loan amount at various stages throughout construction, rather than all at once.
How do construction loan repayments work?
Some lenders, structure their construction loans so that the repayments are interest-only for the duration of the construction period. "This allows a better cash flow for the client, who may have to pay rent while their new home is being built," says Ray.
Ray explains that the principal and interest rate is still given to customers whose construction loan has been approved. "They will be paying interest-only repayments on the principal and interest rate," he says. "Once construction is complete they will then begin to make principal and interest repayments."
How is a construction loan different from a regular home loan?
Construction loans are different to regular home loans in several ways. A traditional home loan, for example, will settle the entire purchase price at the same time. There is a lot more administration involved in construction loans and the key difference is that they have a progressive drawdown.
Ray explains how this works: "A construction loan will settle the land purchase price completely and then split the construction cost into five different payments." These are called progress payments or progress drawdowns. "As each drawdown completes your loan will increase and the repayment will also increase until the loan is 100 per cent drawn down."
Five things you need to know before applying for a construction loan
Be prepared for more fees:

The increased administrative work required for a construction loan often means more fees than you might expect for a standard home loan. "For example, valuation fees for each stage of the progress draws to ensure the work is being completed correctly, and additional handling fees for the administration at each progress payment," says Ray.

Ask a lot of questions:

Don't be afraid to ask any question however big or small that come to mind, and to consider all your options if considering this type of finance product.

Make sure you shop around:

"It's a good idea to find out the fees upfront before deciding on which lender to go with as it can vary quite a lot from lender to lender," says Ray.

Be clear on your financial position:

"The main thing you need to know is how much income you need to service the loan and how much deposit is required to complete the purchase," says Ray.

Speak with your broker:

Your mortgage broker can help you easily navigate through the lending process and can also advise what government incentives you might be able to tap into, which could save you thousands.