Estates & communities
Guide to living in Googong, NSW
They say Rome wasn't built in a day – well, neither was Googong, a brand new township just 16 kilometres from Canberra's CBD.
This masterplanned community just over the ACT border, has already been two decades in the making and will eventually become home to around 18,000 people over the next 10 to 15 years.
Developers Peet and Mirvac first had plans for the 800-hectare site approved in 2011 after around 10 years of environmental and community consultation, and engagement with all levels of government.
In 2014, the first residents moved into Googong North, the first of five self-contained neighbourhoods in the town. Today, Googong North is home to eight playgrounds, two dog parks, three playing fields, two tennis courts, six netball courts, a pump track, a private early learning to year 12 school, and a shopping village. Construction will soon commence on the town's public primary school, which will open in Term 1, 2023.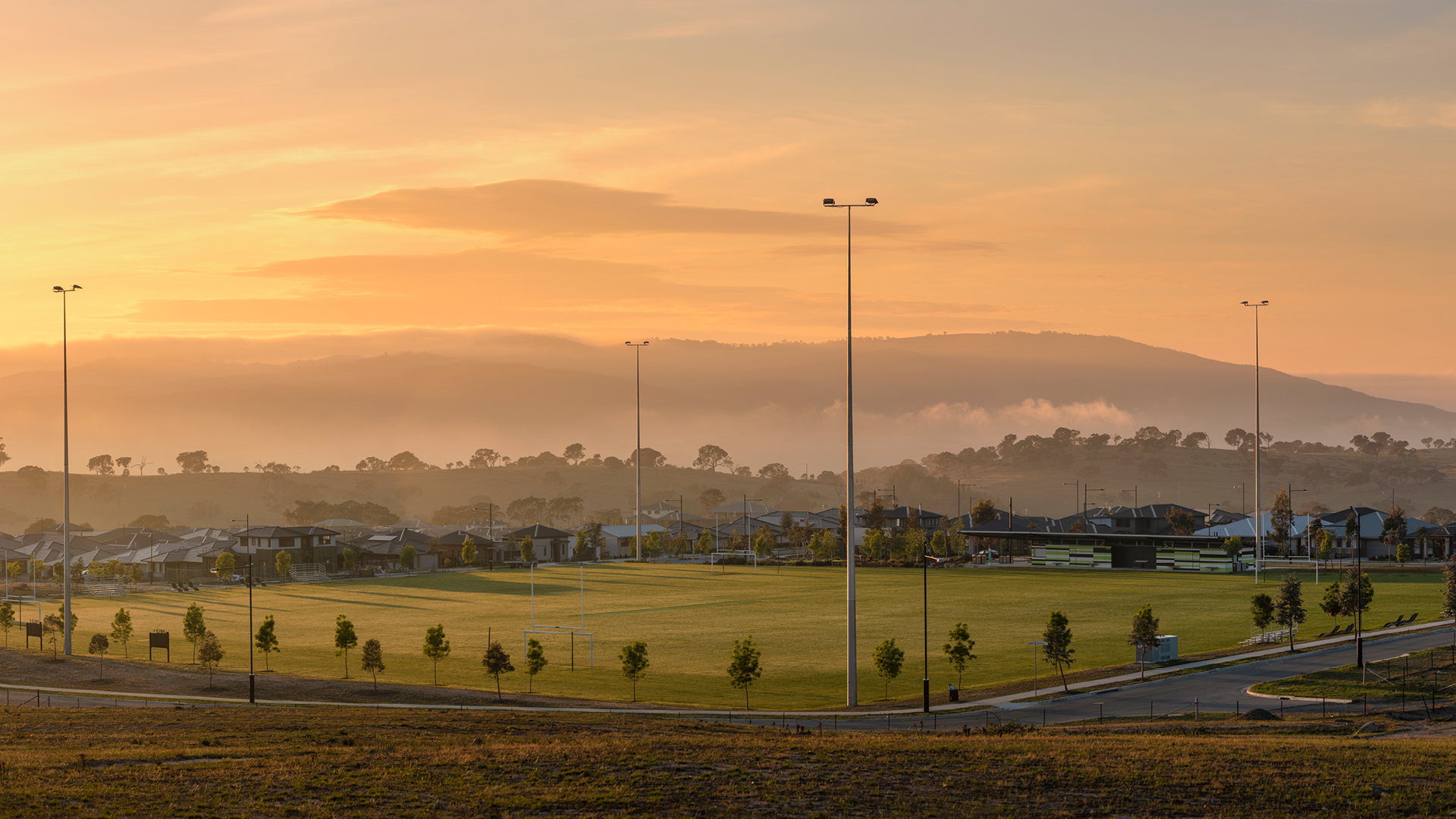 Construction has also begun on Googong's $143 million town centre and the town's major shopping and entertainment precinct, which is expected to open around 2024-2025. This second neighbourhood includes a proposed public high school, indoor pool and sports centre, tennis facility, library and community centre plus another 1,800 homes.
Almost one quarter of the site is dedicated to open space, including Googong Common, which weaves through the centre of town and links up with the protected Googong Foreshores.
The town also has an integrated water cycle management system that reduces its potable water use by about 60 per cent and recycles more than half of its wastewater. These initiatives earned Googong the Green Building Council's first 5-star Green Star – Communities rating.
Googong is also set to become a Smart City, after the developers secured a $1.1 million federal government grant to invest in technology infrastructure such as waste management, utility consumption and the maintenance of amenities. The first element is already in place with the installation of a smart wind turbine and solar-powered pole – a foundation component in the township's high-tech backbone.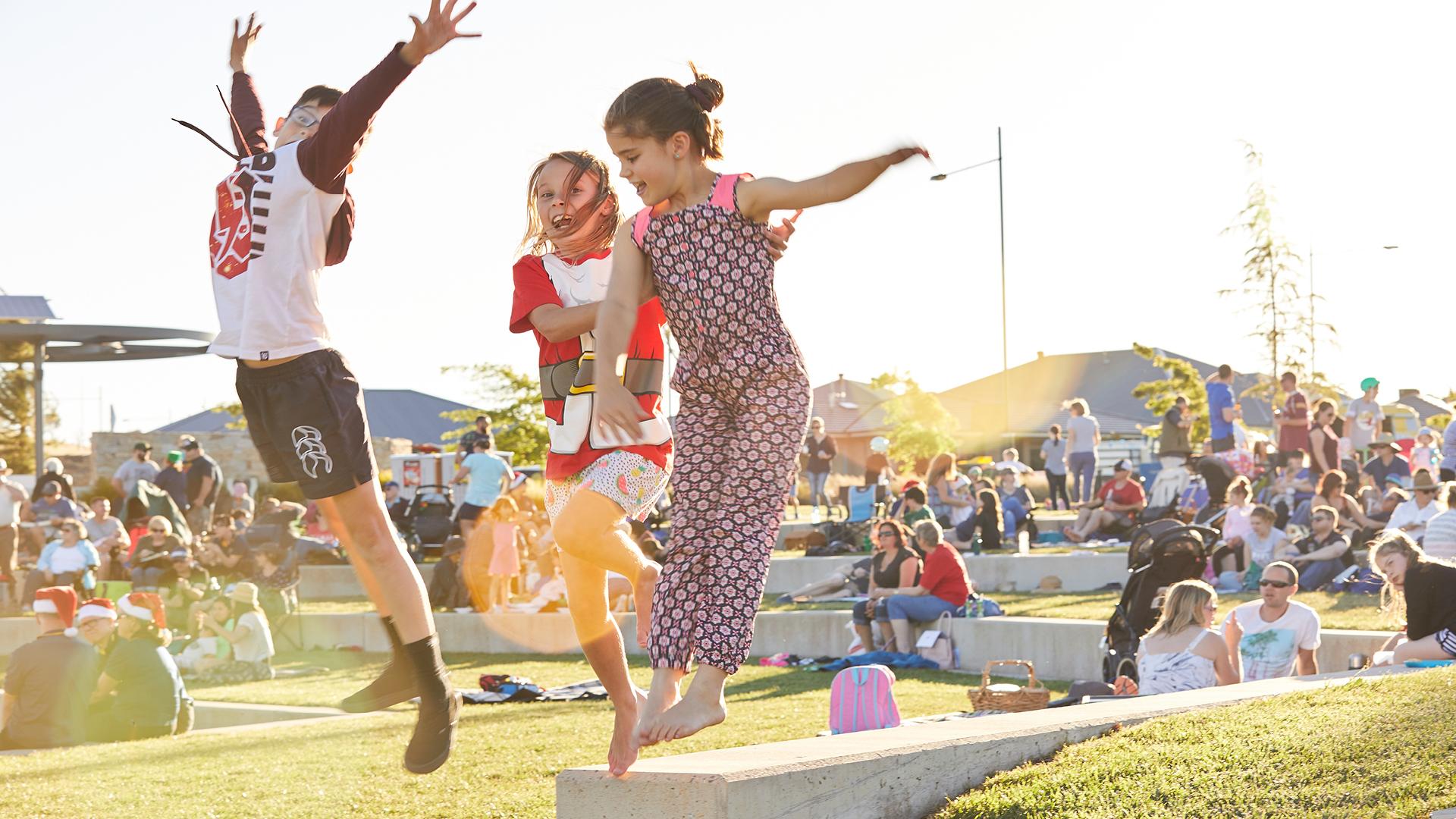 These initiatives, along with a strong community development program, earned Googong top honours from the Urban Development Institute of Australia, winning the Excellence in Masterplanned Communities and Excellence in NSW Regional Development categories in 2019, and the Property Council of Australia's ACT Development of the Year in 2020.
Peter Leeson, Rawson Homes' regional sales manager for ACT says the appetite for land in Googong has been "incredibly strong".
"The town has been so well planned and offers residents fantastic amenities at an affordable price point within a short drive of Canberra's CBD," he says.
"The developers have put an incredible amount of thought into creating a strong community here and it shows."
Who's buying in Googong?
"We've seen strong demand from first home buyers because of the land prices are lower than in Canberra but you're still within a 25-minute drive of the city centre so it's an easy commute," Peter says.

But Googong's affordability, amenity and a strong sense of community is also proving a major drawcard for families looking for a bit more land to build their dream home.
"The planning laws in NSW are different from the ACT, particularly in terms of setbacks, so you can build a larger home on your block," Peter says.
"We get a lot of enquiries from families who are looking to design and build their dream home and settle down here for good."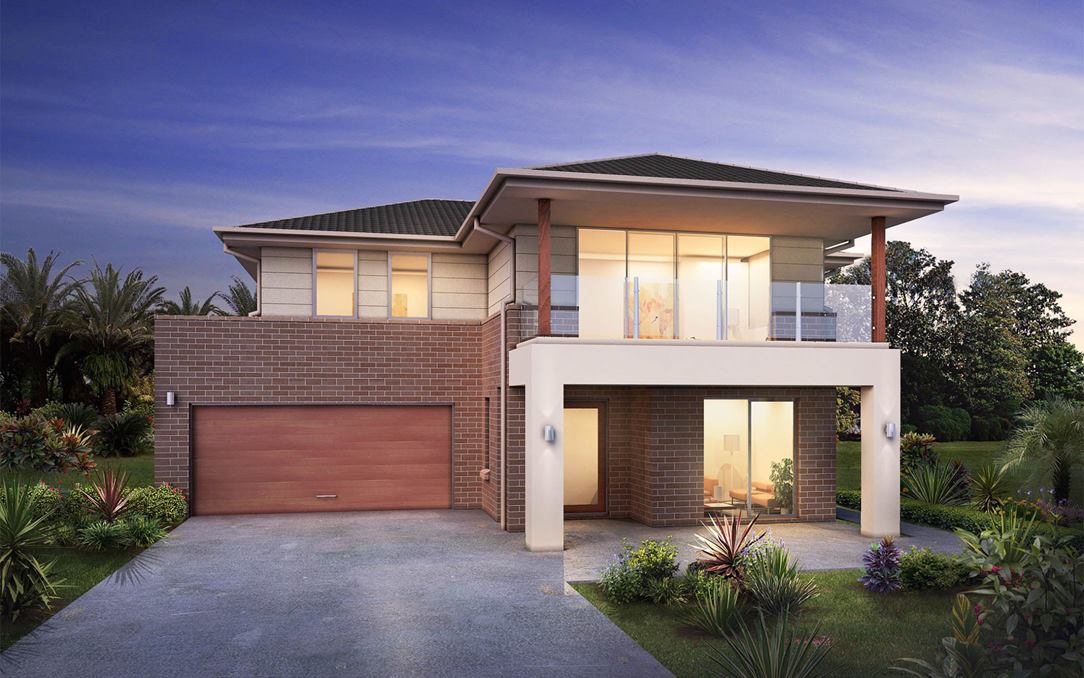 Rawson Homes' Bedarra home design on show at Googong's new display village has been designed to offer families that creative freedom to personalise their home with a layout to suit their lifestyle. The four or five-bedroom floorplans include a large integrated kitchen, living and dining area with an adjacent al fresco entertaining zone, plus the option of a master suite upstairs or downstairs.
The
Eden home design
, also on display at Googong, conceals a similarly spacious interior behind its single-storey façade, with cleverly planned kids' and parents' zones offering plenty of spaces for families to come together or spend time separately.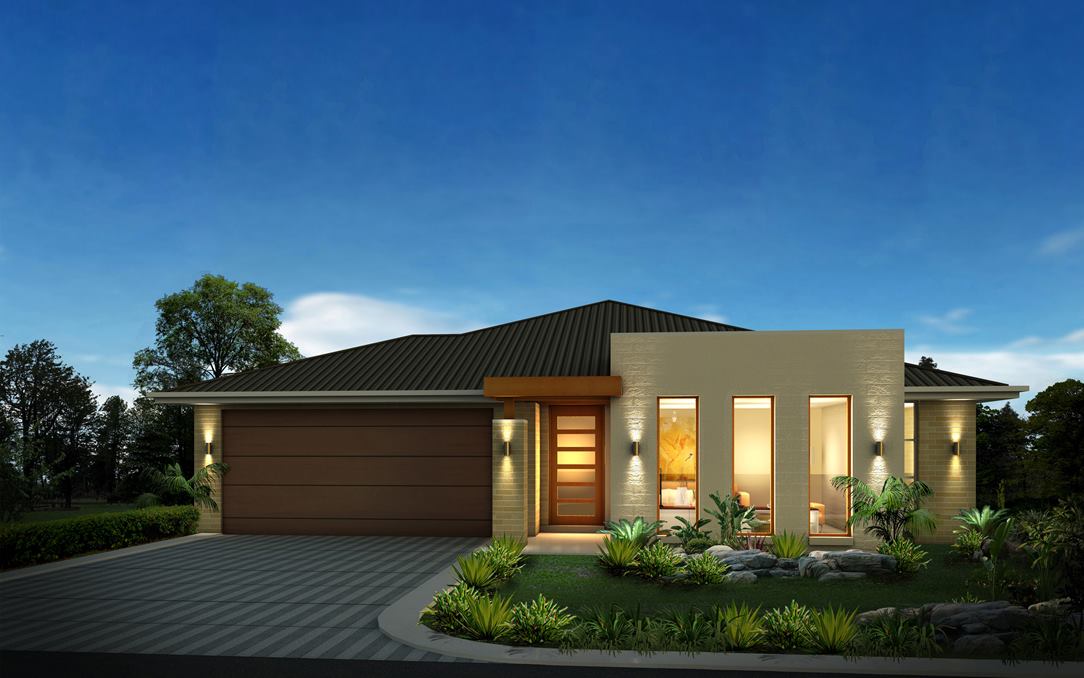 Schools in Googong
The Anglican School Googong is a co-educational, open-entry school in Googong North. It currently caters for Early Learning through to Year 10 but will eventually take students all the way through to Year 12. A public primary school is scheduled for completion by 2023 and a public secondary school is also proposed as part of plans for Googong Central. There are also several public primary and secondary school options in nearby Queanbeyan and a variety of private schools around the ACT.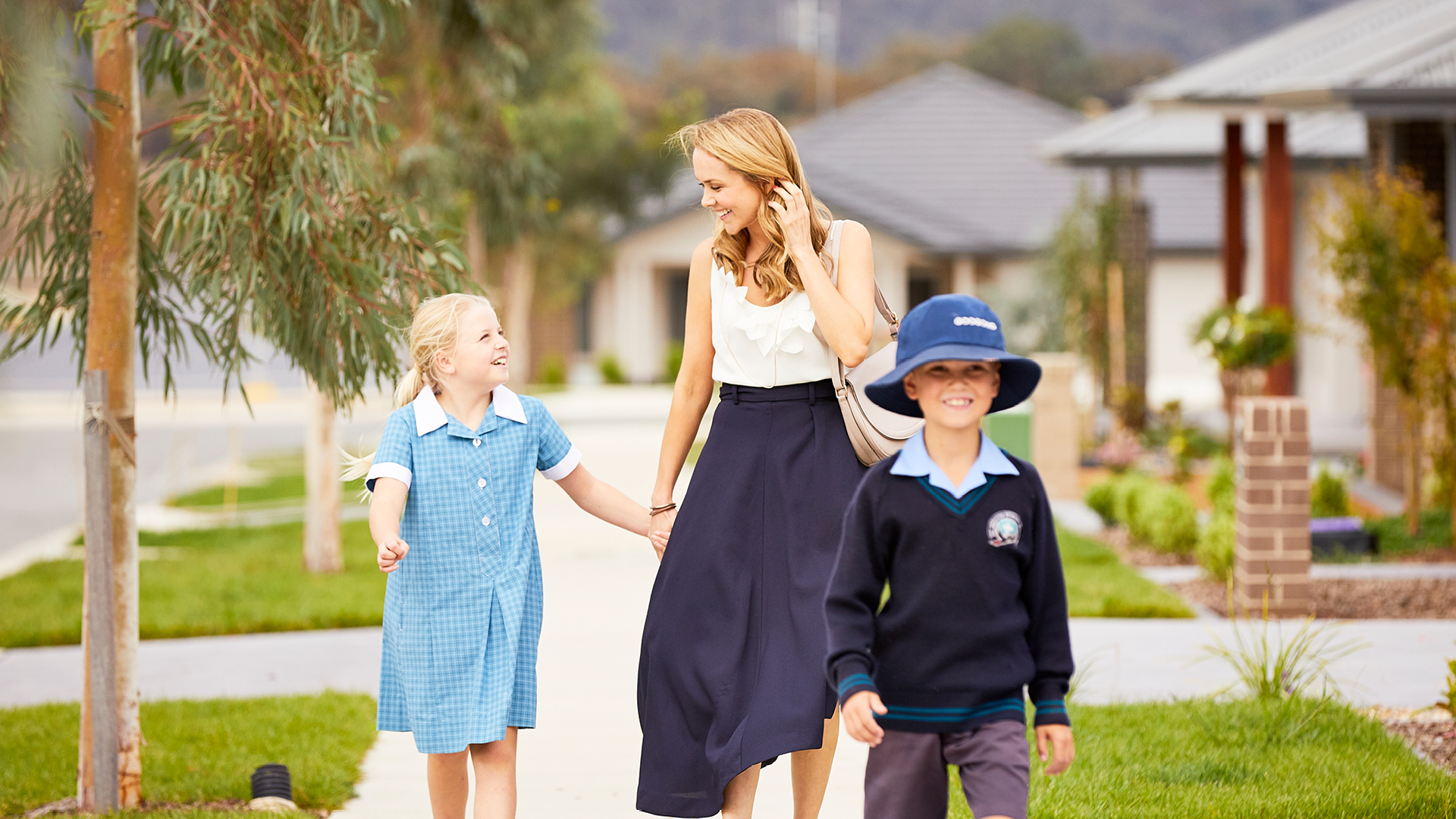 Shopping and leisure in Googong
The majority of Googong's five neighbourhoods will have a local shopping centre, with Googong North's the first to take shape with an IGA supermarket, liquor store, pub, café, pizza shop, hair and beauty salon, GP, vet, physiotherapy, pharmacy, gym and childcare centre. Work is also being finalised on a dentist, allied health services, and a restaurant.
Googong Central will house the major shopping and entertainment precinct with up to two major supermarkets, retail shops, cafés, restaurants, a Community Centre, fire station, library, and more.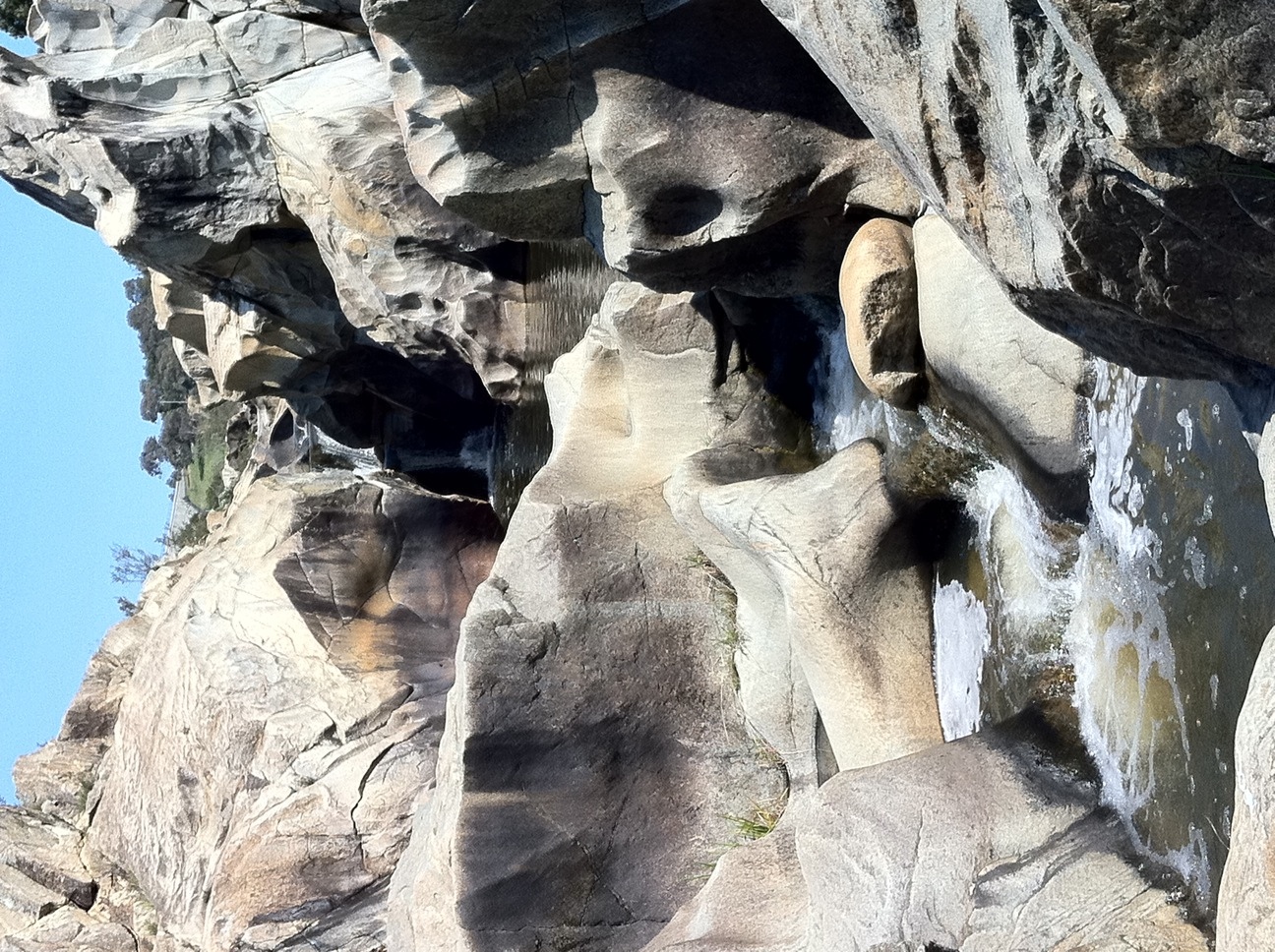 There's plenty to keep residents entertained outdoors, with local sporting clubs already established, plus fishing and kayaking on Googong Dam, swimming at the Cascades or White Rocks Reserve, and plenty of trails in the area for walking or biking.
Eventually, Googong will boast eleven playing fields, ten tennis courts, six netball courts, a regional playground, thirteen local parks, an indoor pool and sports centre, and over 15km of walkways, bike paths and bush trails.
Googong also has a packed program of community events throughout the year, from kite festivals and fishing fairs through to large-scale celebrations for Halloween (Boogong) and a music festival, Googfest.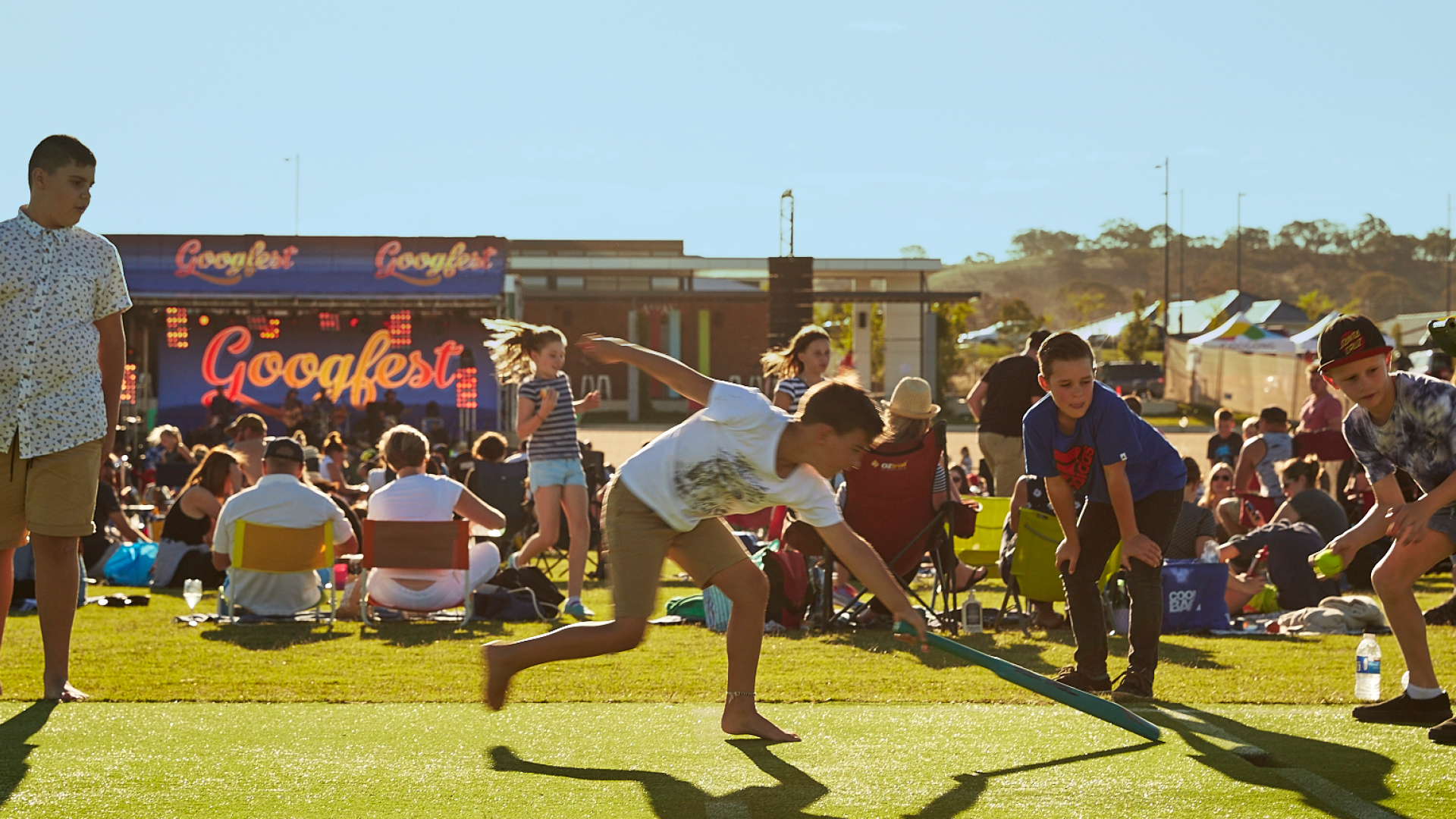 Restaurants in Googong
Mocker Bean Café, Bangkok Bean van and Gorman and Co. pub are popular local outlets for residents, and there are more to come when the town centre opens around 2024-2025. There's also a variety of options in nearby Queanbeyan and Jerrabomberra.
Riverbank of Queanbeyan café is a picturesque spot for lunch overlooking the Queanbeyan River, while Suppetó Collective dishes up classic breakfast options, light lunches and relaxed evening meals with plenty of options for the kids. Other local brunch spots include 4th Seed and Millhouse Café.
The historic
Royal Hotel Queanbeyan
has been redeveloped as a modern bistro and event space and offers a great program of live music performances from Thursday to Sunday and was voted home of 'Australia's Best Steak' in 2019.