The home building process
Our Rawson Home - Fozmeen and Zareek
Sitting back and smiling while discussing their favourite sections of their Rawson home in Sydney's Marsden Park, happily married couple Fozmeen and Zareek are totally on the same path. But they are also proof of the classic adage that opposites attract.
"As a whole I love our house," explains Fozmeen with a beaming grin. "But my favourite would be our prayer room, for sure. We are Muslim, so it's essential that we have that room downstairs for us to do our prayers on a daily basis."
Zareek, while equally committed to his faith, takes a slightly different tack when pointing out his primary comfort zone.
"For me it would probably be the upstairs living room," he says. "That's my little Man Cave. I have my PlayStation there. I've got my TV there. I watch my movies there."
But the main thing we got from talking to Fozemeen and Zareek was the sense of comfort they feel in their expansive space.
"When we come back from work, you enter the door and you go, 'Oh, I'm at home. I can just forget about everything and do my own thing and chillax,'" Fozmeen says with content, relaxing in bed with a cup of tea. "You know that no-one's here to judge or look down on you – and you can do your own thing."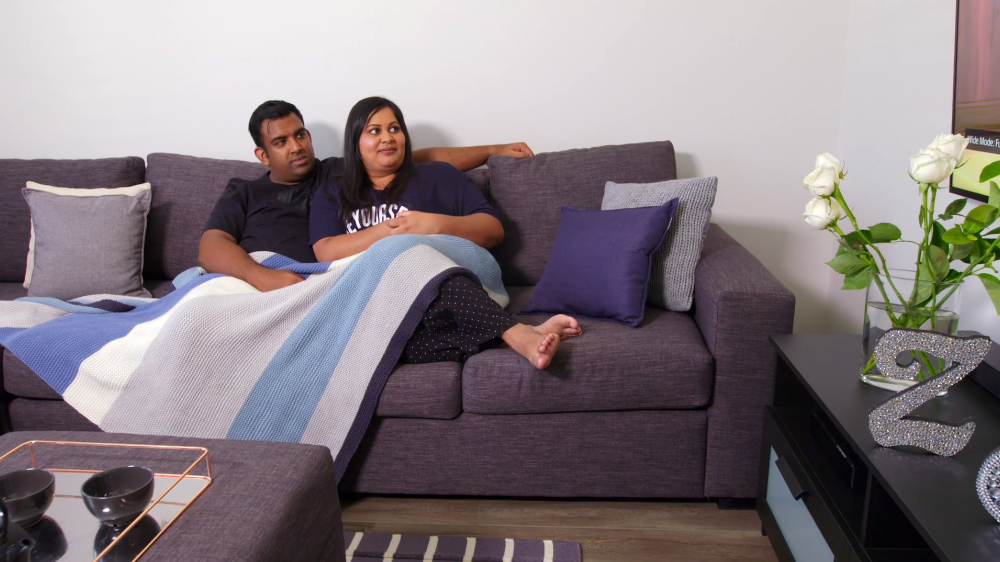 "We were first-time builders and I guess Rawson Homes gave us the confidence that we needed," Zareek adds. "Because we had no clue at all about what, er, a façade was or anything like that."
"We signed that dotted line and I think the first thing we did was hold each other and just start crying, like, 'Oh wow, we're actually doing this and we're in safe hands.'"
Of course, nothing is ever as simple as what we dream, but Rawson are well versed in turning dreams into reality.
"The block that we had, it's actually a fairly narrow block, and there's not that many builders that had essentially what we were looking for to fit the size of the block that we had," says Zareek.
"The style we wanted was a double-storey," adds Fozmeen," to accommodate our needs and our parent's needs as well. My father-in-law is partially disabled so we needed a house to accommodate for his needs once they move in, so having that downstairs bedroom and en suite for them was very important.
"The Huntly 31 had the five bedrooms, which ticked all our boxes,'" she adds. "We're still young and soon we would like to extend our family and maybe have a kid or two."
"Let's say two kids," Zareek says as they both laugh with love.