The home building process
Our Rawson Home - Jenni and Jared McGhie
It's fair to say carpenter Jared McGhie is living his best life. Gorgeous wife Jenni, adoring children Izzy and Max, and happily settled in a space that suits the whole family perfectly.
"We have a home that we've dreamt about for a long time," Jared smiles. "Our kids are growing up in that environment that we love."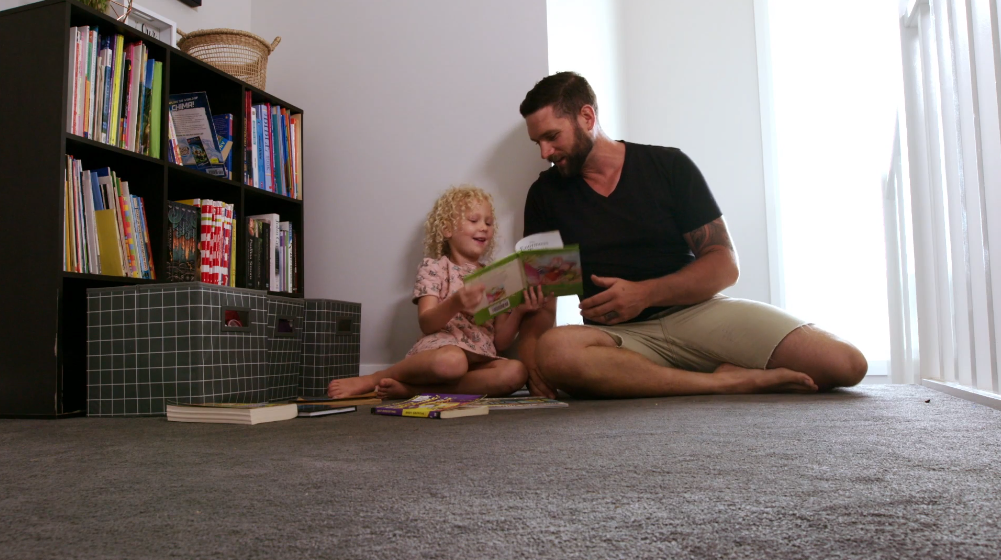 "It's beautiful," Jenni chimes in.
"The location of our house – we're right near a beach and I'm an outdoors kind of person," Jared adds. "So, having a parents' retreat upstairs… I look right out over the ocean. I can check the conditions without having to leave the comfort of my home and when it looks good I'm often out there fishing and surfing, and if it's not nice weather, I'm just sitting there relaxing, taking a deep breath, enjoying a bit of quiet time."
And it sounds like quiet time might be a little bonus for Jared.
"It's like two polar opposites that are married," jokes Jenni. "My favourite place to retreat to is the kitchen. I love to fill the home with people. You will often find any number of families in and out, children in and out. I'm constantly cooking. I'm constantly making meals. Like, we're constantly doing stuff."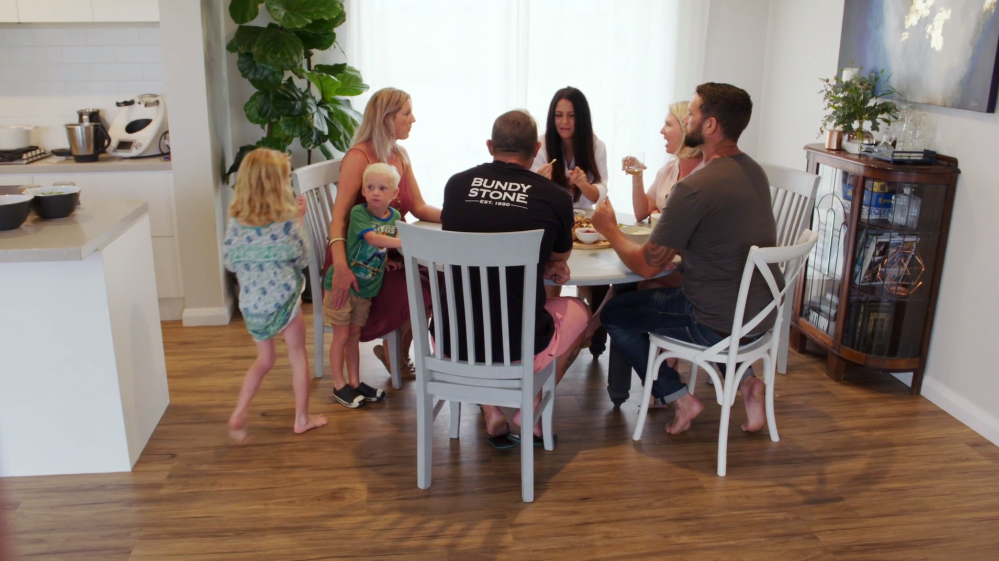 But Jenni does have to keep her eyes out! "Hordes of children just run in all the time," she laughs. "And they run straight into my pantry and steal my chocolate!"
But despite the sugar bandits there's always a plus. "It feels like home and I love that," Jenni beams.
Of course, the whole family embrace their space. "That my friends come over and play with me in it," Max grins when we ask him about what he loves about his room," while little Izzy says, "I like my bedroom because it's big and it can fit my dollhouse."
Hey, some things are important.
"The thing that caught us was just the level of quality and finishes," closes up Jared. "Being a carpenter, that's very important to me. Personally, I really appreciated Rawson Homes willingness to put in the time and the effort to make sure it was our home, and for us that was critical because this is our family. This is where we're going to live for a long time."