The Building Process
The Rawson
Experience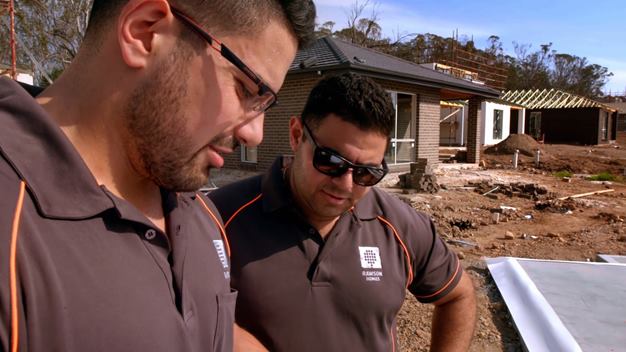 It's not every day that you get to bring your creative vision to life alongside a team of experts who are the best in their field. From obtaining development approval, to making the best architectural decisions for your site; and from selecting your roof tiles to deciding on your bathroom taps - we're with you every step of the way.
Step-by-Step Guide
STAGE 1: Choosing a Home Design
Selecting Your Dream Home
This is the beginning of your journey. Our experienced and helpful New Home Consultants specialise in understanding your needs so they can deliver the right solution for you.
STAGE 2: Requesting a Tender
The Rawson Real Price Tender
During this stage we will spend the time with you to understand all tender inclusions. This enables us to provide one final and fixed price up front, inclusive of all your requirements throughout the build.
STAGE 3: Drawings and Contracts
Preparing Your Drawings and Exterior Selections
This is where your vision starts to come to life. You will be assigned a Pre-Construction Administrator who will work with you throughout the process. They will act as your dedicated build liaison right up to the time we start building your home. After your exterior selections, we prepare detailed plans of your chosen home design and façade in readiness for the next stage.
Finalising Your Drawings
On signing off your final home plan drawings (Submission Plans) we prepare all necessary paperwork for lodgement through Council or private certifier.
Building Contract Agreement
Now that the final plans have been signed off, we prepare your building contract documentation for you to sign prior to lodgement to council or private certifier.
STAGE 4: Selections and Approvals
Interior Colour Selections
This is one of the most exciting stages where you will meet your expert Colour and Electrical Consultants to help you choose the interior finishes that will work best in your new home.
Approvals
This is where your Pre-Construction Administrator will do all the hard work for you, following up and advising when approvals are received from all external parties.
Review
The final step in this process is the review. This is where we guide you through all the final details to ensure everything is clear and understood by all parties.
Construction of Your Home
Your official site construction is underway, from the laying of your slab to the completion of your home. At this point you will meet your Site Manager who will take care of all the aspects of your build and keep you informed along the way.
Walk Through Inspection
We will walk you through your new home as part of a personal inspection of your new home. Your Site Manager will go over all required information and talk you through everything you need to know.
Hand Over Inspection
We complete a final inspection to ensure all items in your walk through checklist have been addressed.
Move In and Warranty
Once you submit your list, your Warranty Manager will visit you at your home to ensure that everything is delivering on your expectations and to the Rawson quality standard. Following moving in you have a 13 week settling in period so you can identify and note any concerns that we will attend to.