The home building process
Five design features of a coastal façade
Whether you live right by the beach or two hours' drive from the water, you can still create the coastal-inspired home of your dreams. One of the biggest factors that will help set your coastal abode apart from others on your street is the façade of your house. When done right, a coastal façade exterior can truly create the feeling of living by the sea, and this theme can be carried right through your home into the fit-out and furnishings.

Here, we share five top design features to consider when planning your coastal façade and designing your new home.
1. Brick, panelling and cladding
One of the most popular features of a coastal façade to get that luxe beachside look is the combination of different materials adding depth and texture. Coastal façades differ from their Hamptons counterparts as they tend to incorporate a mix of brick, panelling and cladding to highlight different parts of the façade. So, if you're considering a two-storey design, you might opt for brick on the ground floor, a cladding on the second level and a panelled garage door.
More inspiration: How to achieve Hamptons style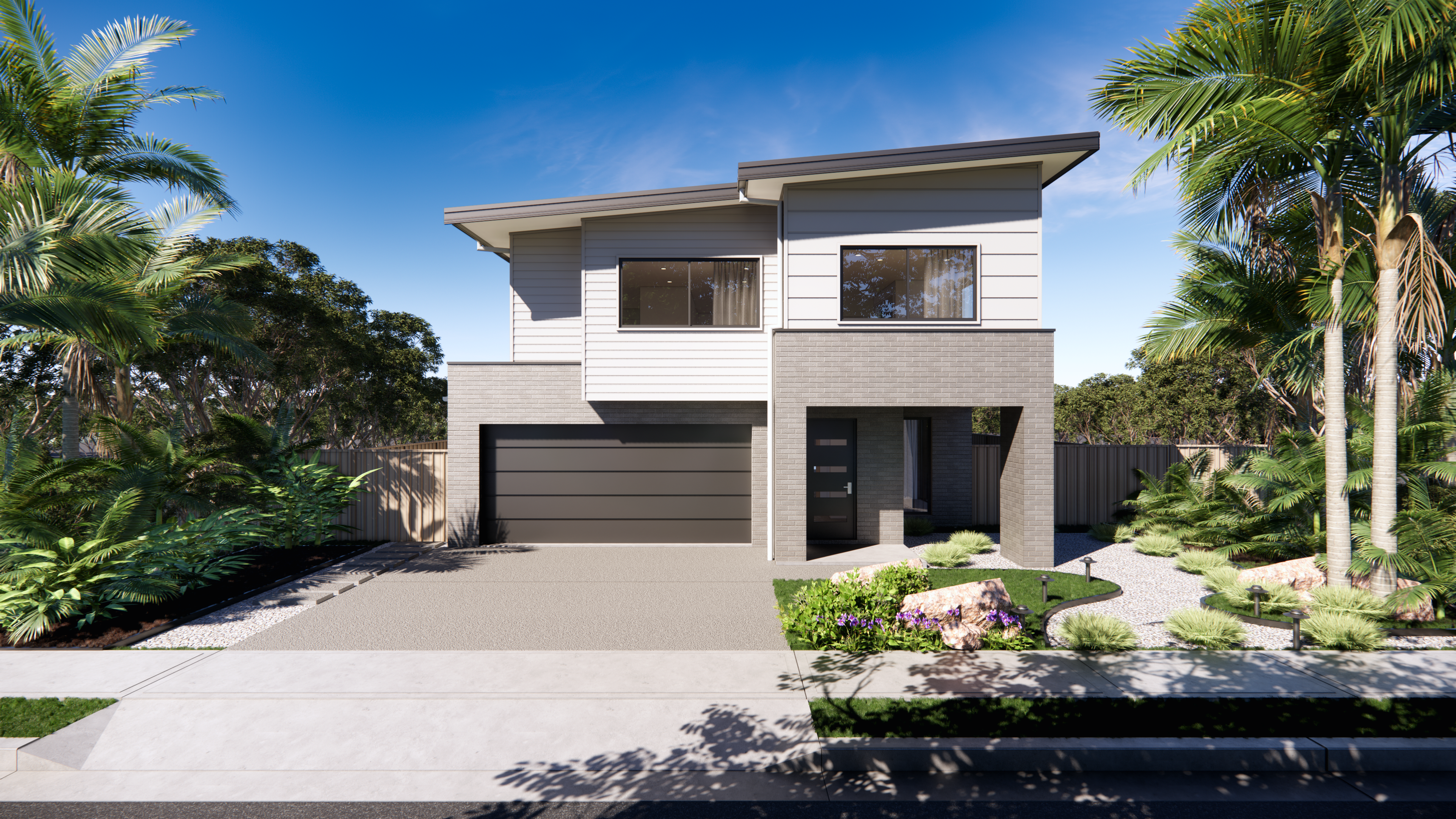 2. Second-floor balcony
If you've ever taken a walk along the beach to admire those showstopping waterfront dwellings, you might have noticed that many of them have one lust-worthy feature: a second-floor balcony to admire that gorgeous beach view. While you might not actually have a view, a second-floor balcony off the master bedroom or a living room will give your house façade the street cred it needs to stand out from the crowd.
Tip: Consider positioning an outdoor statement chair on your balcony and dress with coastal-inspired cushions to make this area really pop.
More inspiration: Five design features of a modern façade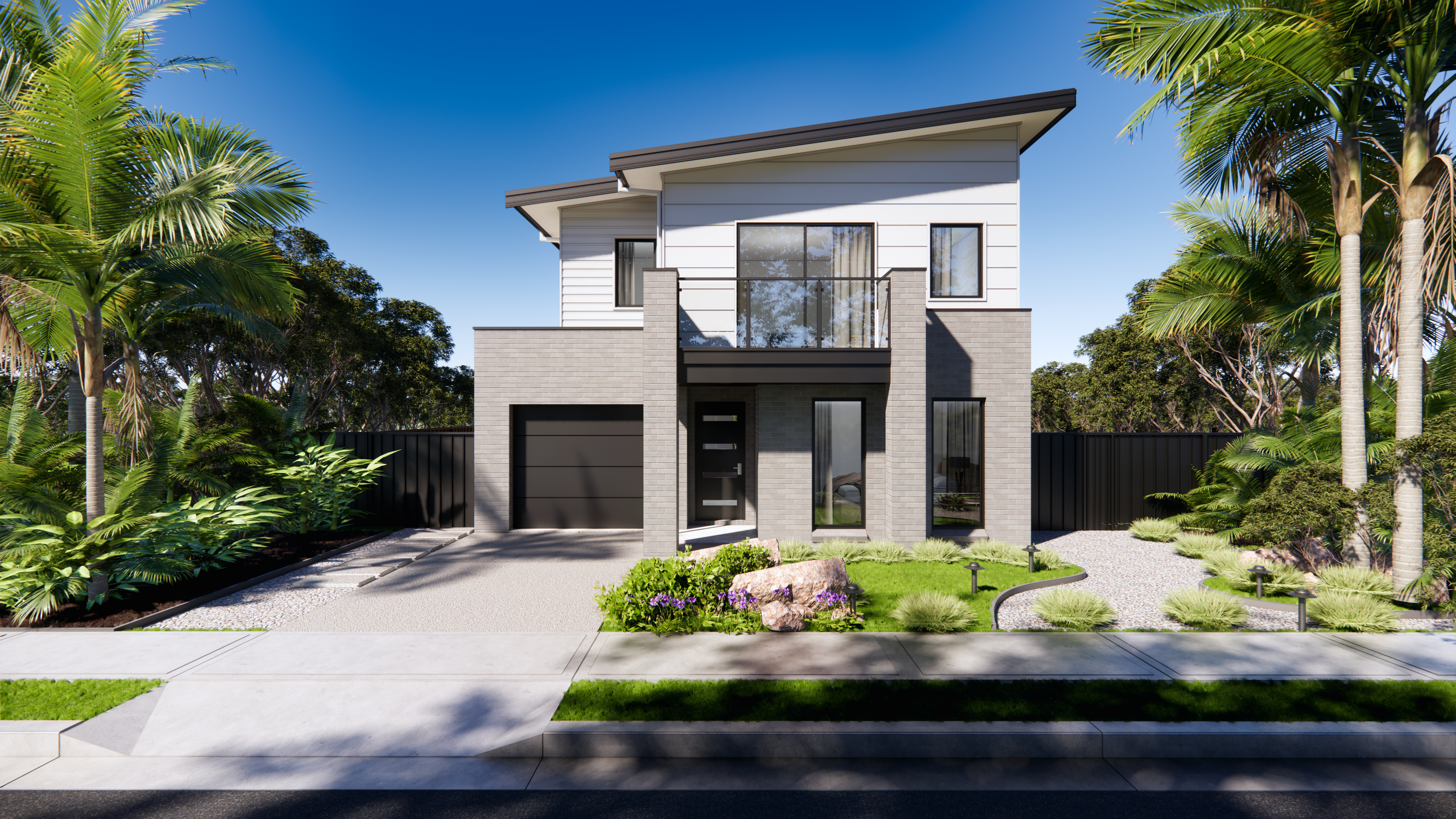 3. Neutral hues
When it comes to colour, the coastal home takes inspiration from the natural environment. Whites and greys will form the foundation of your palette, but there's certainly a place for accents of beige, charcoal, and even black to give your façade some depth. Consider incorporating black panelling in your garage door, strong black roof lines or black railings on your second-floor balcony.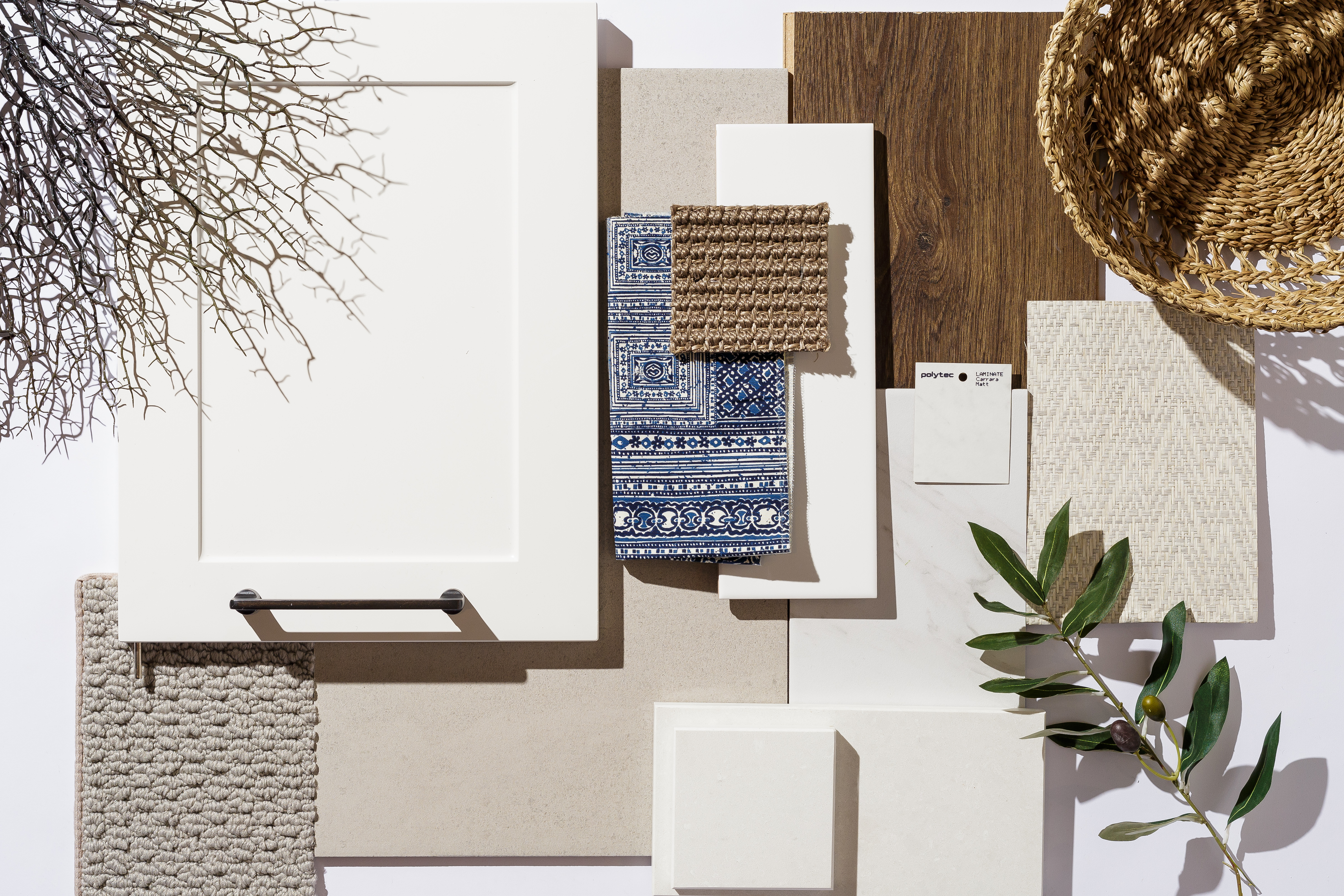 4. Strong angular roof lines
Coastal facades and homes are synonymous with angles; they help to create that little bit of edge in a design that otherwise takes its cues from the softness of the natural coastline. Angular roof lines, also referred to as skillion roof lines, are practical too as they allow space for a bank of high windows, which will flood interiors with natural light. Rawson Homes' range of beautiful coastal façade options gives you more choice than ever before to choose an angular roof style that best suits the design of your home.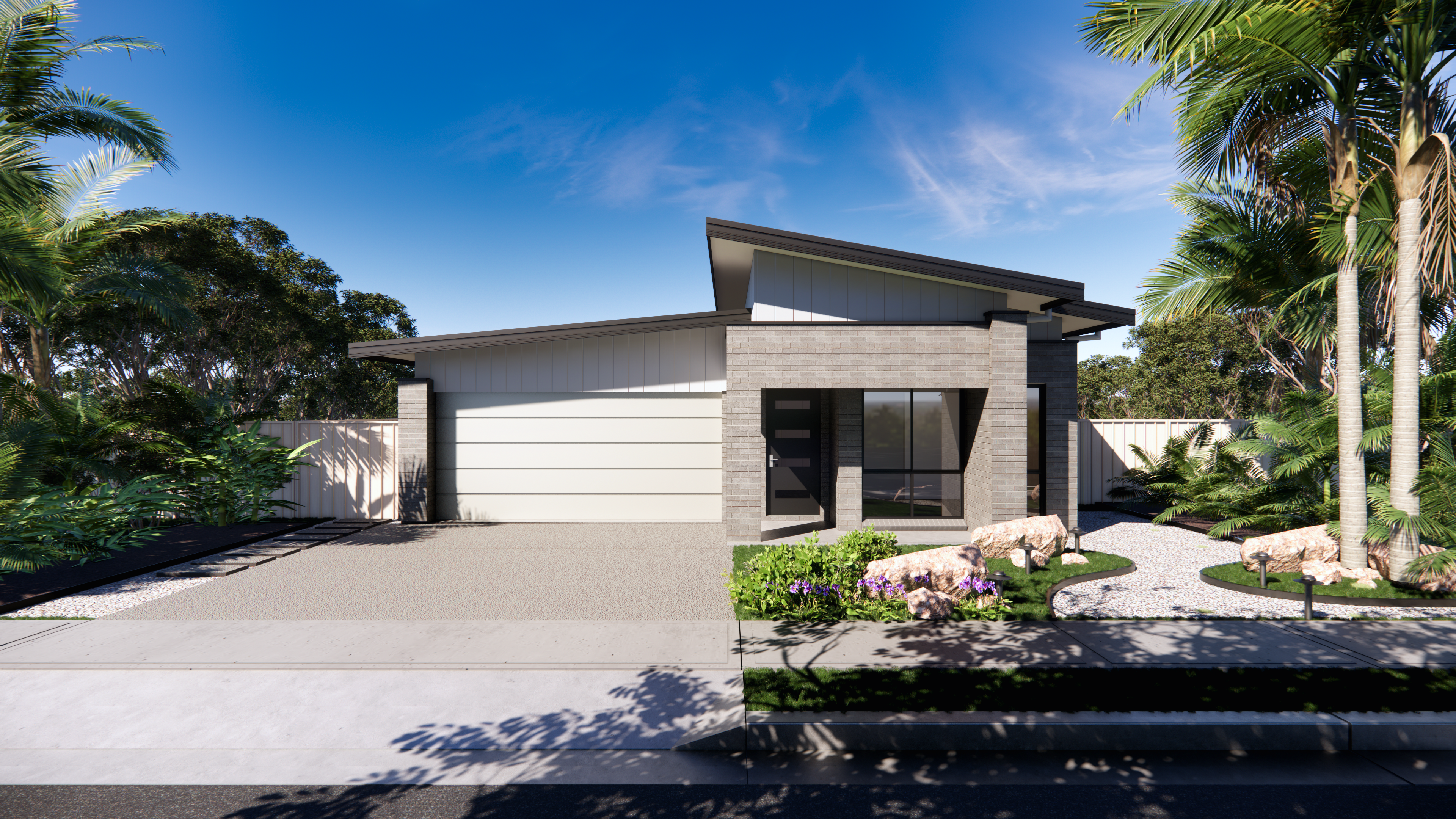 5. Timber and other natural textures
Nature is at its best by the coast, which is why natural materials and textures are so important when designing coastal homes, especially in the furnishings and fit-out. We're talking materials like stone, timber, raw concrete and green walls. Consider how your façade and the entire street-side experience of your home might incorporate natural materials, from the driveway and garden to the cladding of your house.
Discover more amazing design tips and tricks to help you on your path to designing a new home that you'll love forever.