Design tips & trends
What to consider when choosing a home design for a narrow block
Choosing the design, style and floorplan of your new home is a big decision, with many factors to consider before making your final selection.

The type of questions you might ask yourself include:
what floorplan is right for your family?

should you go for the Hamptons look or contemporary styling?

would one or two storeys work better?
However, deciding on which Rawson Homes design suits your family is much more than just style or preference. Your final decision may come down to the size and shape of your land.
Most modern blocks of land are on the narrow side – creating challenges for anyone choosing to build a new house, especially if you have a long list of must-haves for your forever home.
Floorplan tips for narrow homes
This is where the experts from Rawson Homes can help. New Home Consultant at Rawson Homes, Deepankar Goyal, says when you're working with a narrow block, there are many ways to create a welcoming and liveable home with all the features that modern families need.
While narrow blocks risk making a house feel dark and cramped, Goyal says that good planning and a clever floorplan can help you avoid those issues. For narrow blocks, he recommends embracing the idea of open-plan living to create a feeling of spaciousness and light throughout the home.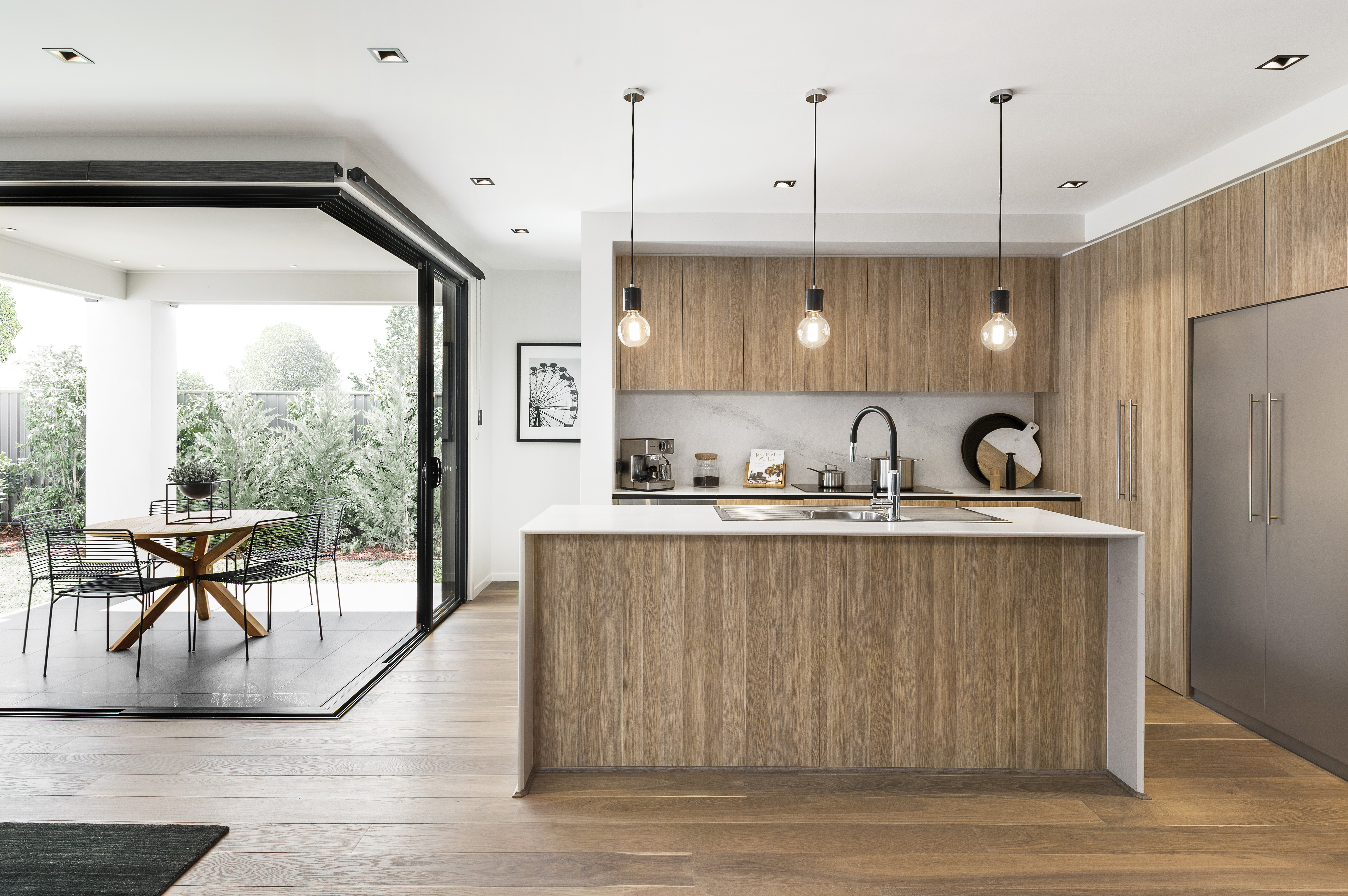 Creating one informal kitchen/living/dining area, paired with large windows (preferably opening up to the alfresco area), gives the illusion of space in what is usually the most frequently used zone of the home, he adds.
"It serves a dual purpose for families and guests to be close while you're cooking and entertaining, or the kids are studying," Goyal says.
Easy access from an open-plan living area to the back garden also creates a feeling of spaciousness, especially if it includes an additional outdoor cooking or entertaining zone.
Single garages
Another good tip is to look at choosing a single rather than double garage for narrow blocks, which allows for more internal space at the front of the house, especially if you include a lounge area and a wider hallway on entry.
This floorplan can be flexible, and adapt to the way you live, says Goyal. "The front lounge can be used as a formal lounge area or a home office depending on your lifestyle," he says, noting that demand for study space has been a priority for their customers since the COVID-19 pandemic.
Top designs for narrow blocks
Designing for a narrow block doesn't mean compromising on space. Our 4-bedroom designs such as the Belview and Leona are perfect for such blocks, offering spacious living areas and bedrooms.
The Belview can be constructed on blocks as narrow as 9.9 metres, but still comes with four bedrooms, three bathrooms and one car space. The Leona can be constructed on blocks as narrow as 9.95 metres, comes with 4-5 bedrooms, 2.5-3.5 bathrooms and two car spaces. Both homes come with options for an extended alfresco, depending on home size chosen.
Choosing the right façade
Once you've nailed your floorplan, it's time to look at the options for your home's exterior design – and you might be surprised at the range of choices on offer.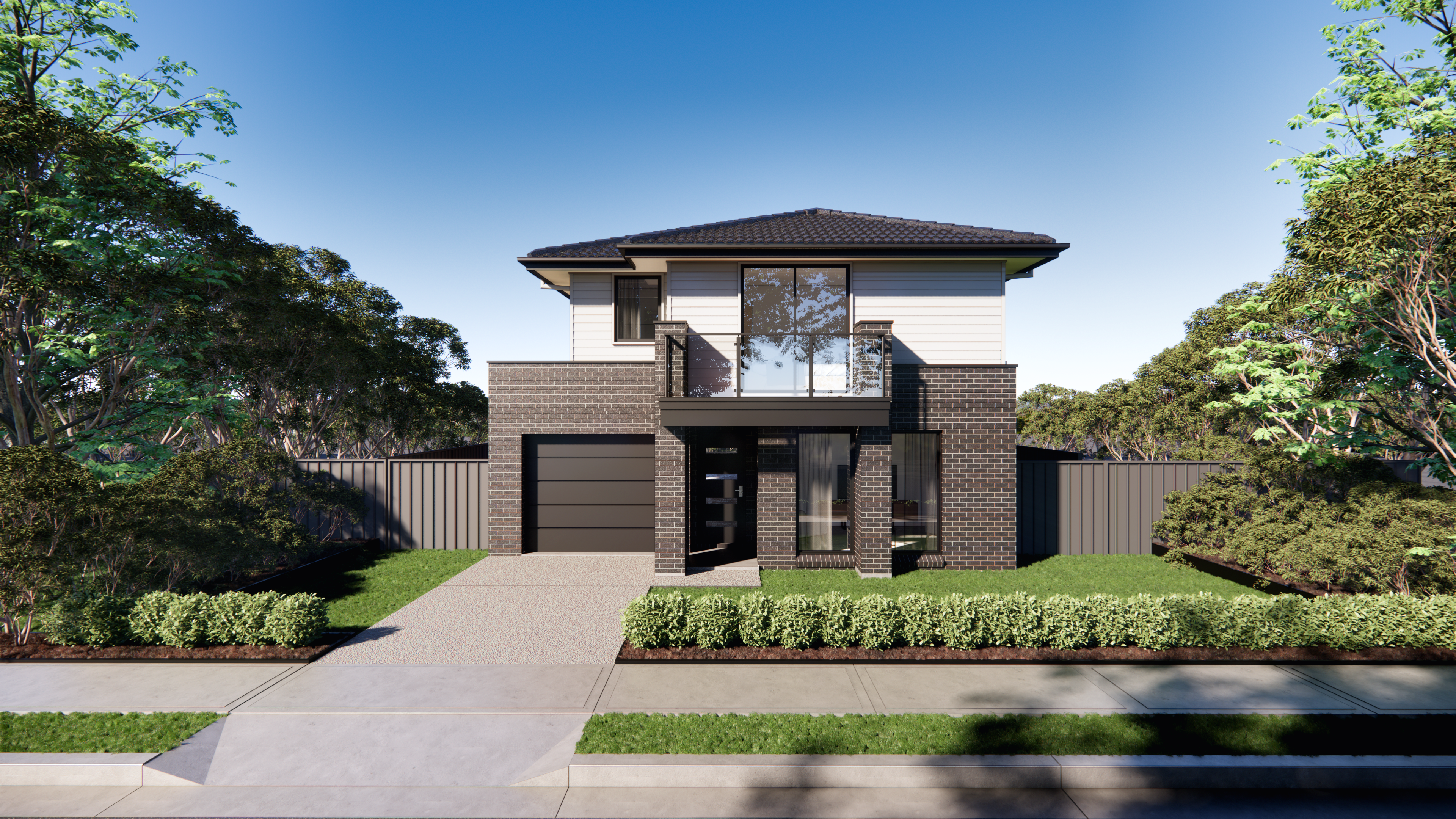 Rawson Homes designs, including Alandra, come with a multitude of options to suit your own personal style and that of your neighbourhood. Most designs are available in a variety of façades, including contemporary designs, a coastal aesthetic and the ever-popular Hamptons look.
Interested in learning more?

Contact us to learn more about Alandra and other Rawson Homes designs suitable for narrow blocks.