Design tips & trends
Five timeless kitchen trends to love
The kitchen is the heart of every home, so it's important it looks good for years, even as your family grows and your lifestyle evolves, ensuring it doesn't end up looking tired and dated.
Here are five style elements in kitchen design that will stand the test of time and serve your family through the decades.
1. Butler's pantries
Once a luxury and only found in grand houses, this elegant kitchen solution is fast becoming a must-have for new homes. Usually located off the main kitchen, a butler's pantry helps keep the mess away from the main parts of the cooking zone (perfect for modern open-plan living), while still making it easy to access all the cupboard staples you need. Keep it small and only use it to store pantry items, or go large and add in a second sink, dishwasher and appliances for total convenience.
2. Shaker-profile joinery
This classic design detail is a hallmark of the very popular Hamptons look and a timeless element that suits both modern and traditional kitchens. The Shaker profile is an understated timber panel, often painted white, and is frequently paired with navy or black to create a crisp, yet liveable palette. While the Hamptons look in kitchen design has been popular for several years now, there's no sign of it fading and experts predict it will be an enduring style well into this century, making it worth the investment. After all, the homes in the original Hamptons area in the United States still look modern and stylish despite being close to 100 years old!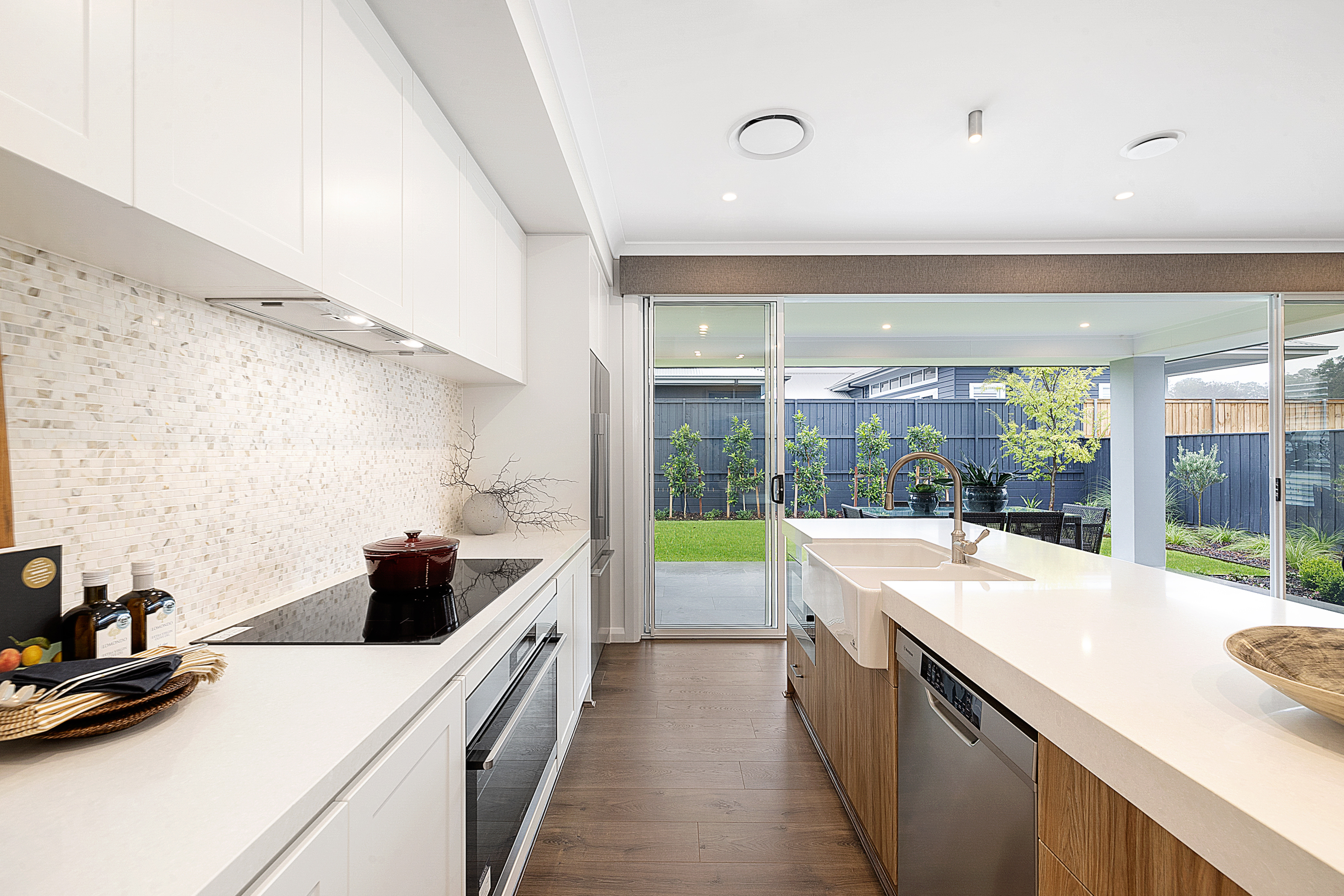 3. Oversized island benches and eat-in kitchens
The kitchen island has become so much a part of the modern family cooking zone that it's pretty much a must-have on all contemporary floorplans. A well-placed island bench allows the family cook (or cooks) to face the rest of the house and be part of day-to-day activity as they prepare meals, rather than be confined to the stove with their back to the action. Adding seating options to the bench creates the perfect location for informal meals, such as breakfasts or after-school snacks, allowing busy households to accommodate family meals on the go.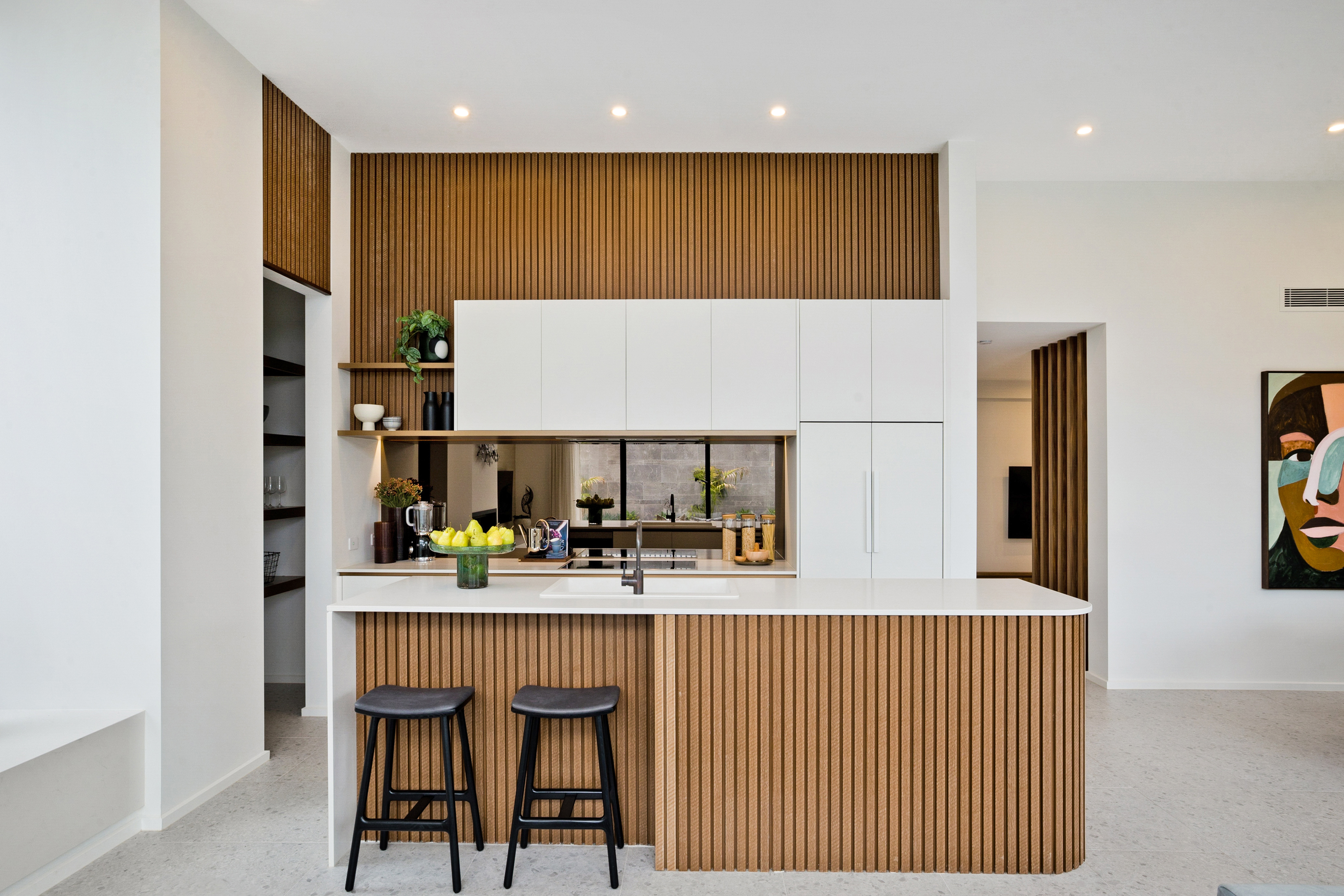 4. Dark cabinetry
Dark and dramatic shades of kitchen cabinetry have been increasingly popular in recent years, almost overtaking our enduring passion for all-white kitchens. Dark hues, particularly charcoal and navy, add personality and a depth to interior design schemes, but because they are neutrals, they won't date and complement most interior colour palettes. Importantly, too, they work beautifully with the modern trend for marble-look stone benchtops and splashbacks in kitchen design.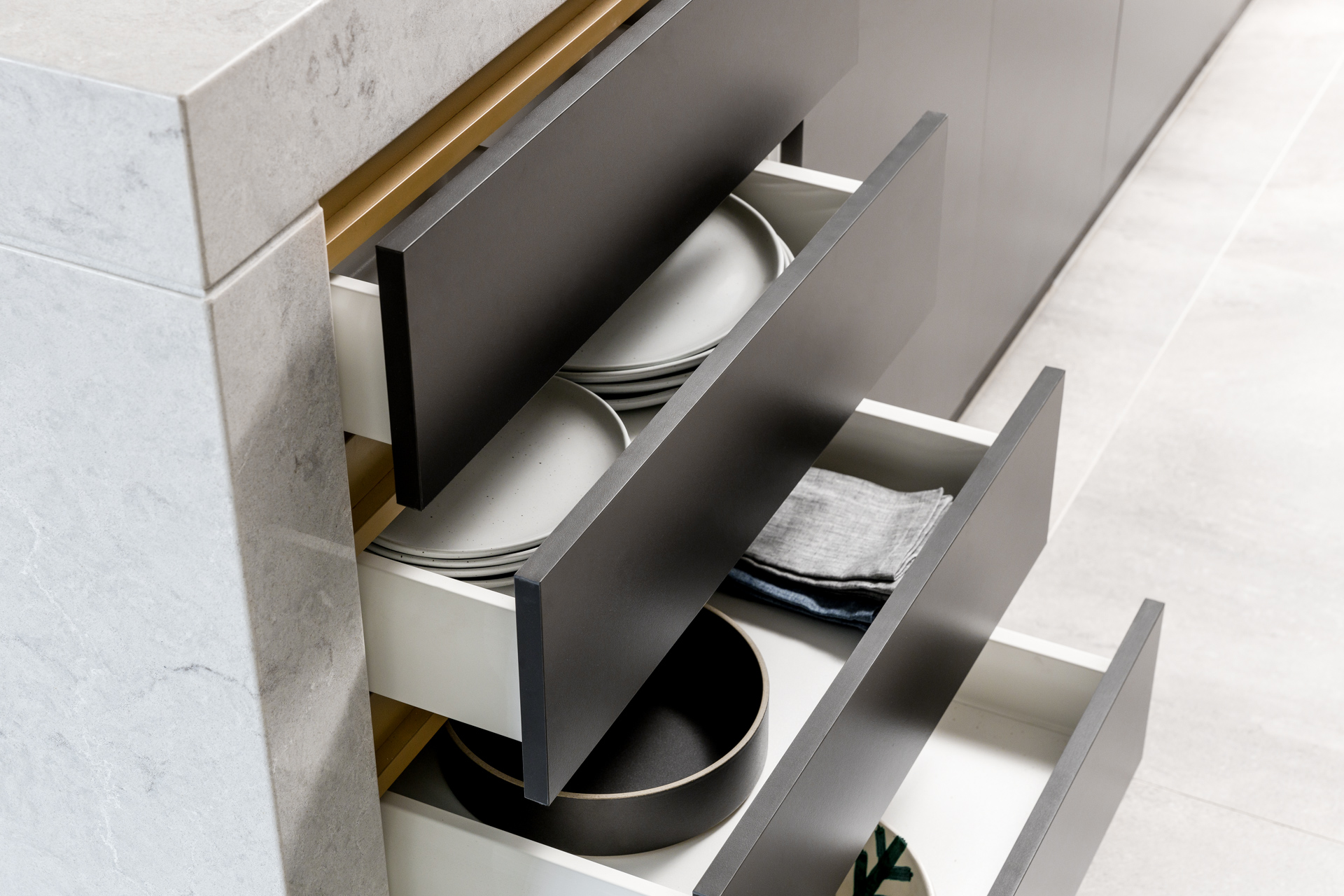 5. Statement lighting
The importance of good lighting can never be stressed enough in kitchen design. Task lighting can be added as LED strip lighting combined with downlights for practicality, while striking pendant lights provide personality and a focal point of the space, especially over the ubiquitous island bench. Consider a Hamptons look with black metal trims, a stunning contemporary piece or embrace the new coastal vibe with natural materials such as bamboo or light timbers.
Looking for your perfect kitchen? Visit a Rawson Homes display home or visit our Virtual 3D Home Design Walkthroughs to see beautiful and practical designs in real life.