Reimagine.Rebuild
How to plan your knockdown rebuild project
Perhaps your current house no longer suits your growing family. Or maybe you've found the ideal block in your neighbourhood but the house on it is less than ideal. Either way, a knockdown rebuild could be the key to creating your dream home in the perfect location.
Knockdown rebuild projects are increasing in popularity across Australia, as rising renovation costs make starting afresh an increasingly attractive prospect. But there are a couple of factors to consider before you hit the demolition button. Here are four tips to get you started and turn your knockdown rebuild dream into a reality.
1. Research local planning regulations
Before you start plans to knock down your existing home, it's essential to check the project complies with the planning regulations in your area.
In New South Wales, there are different types of statutory listings for local, state and national heritage items. These are compiled on one heritage database, just type your address in to see if your house is listed.
But the rules don't end there. Some councils impose strict regulations around overlays and local character that may impact the design of your new home. That's why your first call should be to your local council's building and planning department to find out what you can and can't do.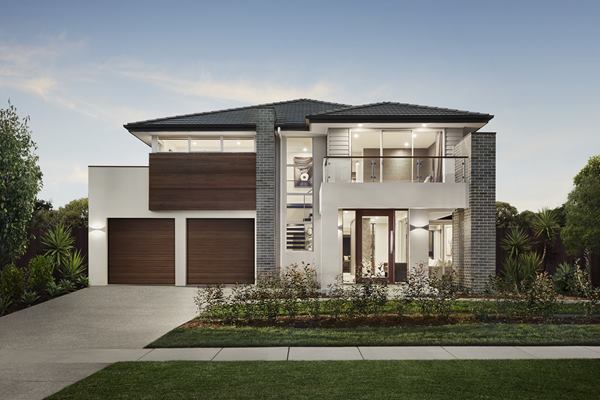 2. Familiarise yourself with the dimensions of the block
When browsing through Rawson Homes' 60 one- and two-storey house designs, it's important to keep the width, depth and slope of your block top of mind as this will determine what sort of house you can build.
Some Rawson Homes designs, such as the Australian ranch-inspired Yanderra, require plenty of space and a wide frontage, while others, such as the Soho home design, have been designed to accommodate a narrow block.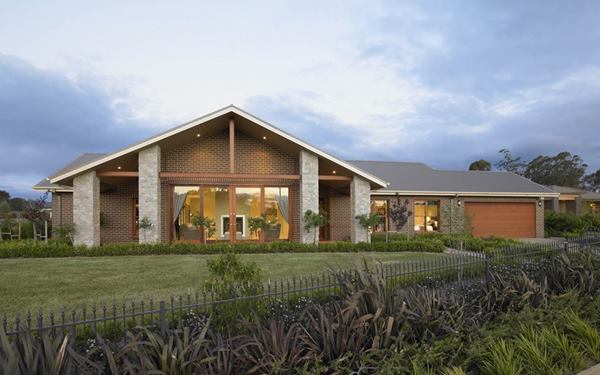 If your block has a significant slope, the land may need to be filled – which will likely add to your site costs – or you will need to choose a house design that takes the slope into account, such as the Serene split-level design. The slope could also reduce your exposure to sunlight, depending on the size of neighbouring properties, so thoughtful orientation is key to make sure your new home plans can accommodate passive solar design.
Every block is different, and if you're attempting a knockdown rebuild project in an established area, it's unlikely you'll be starting with a completely blank canvas.
That's why Rawson Homes sends a team of experts to visit every site to evaluate the dimensions and orientation prior to tender to make sure your dream home design will suit your block of land.
3. Consider setbacks and easements
The setback of buildings from the street has a significant impact on the character and feel of a neighbourhood, and most local councils will have rules around how far you can build to the edge of the property boundary.
Easements, like shared electrical wiring, can also impact whether a home design will work on your block, so it's important to check with the council or utility provider whether your land might contain essential services.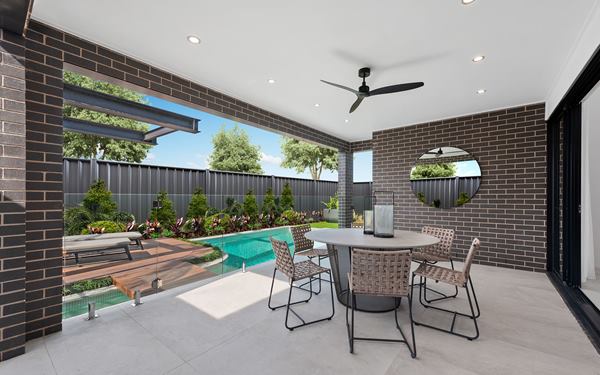 Make sure to take your existing driveway position into account when choosing a house design. Changing the location of your driveway – for instance, moving it from the front to the rear of the block – will most likely require additional approvals from the council.
4. Check your site access
Good site access is important for both the demolition of the existing house and the construction of your new home.
The width of the roads in your neighbourhood, local traffic conditions, overhead power lines and trees will all impact the accessibility of your site. For example, the proximity of neighbouring homes or other buildings may require traffic management during certain phases of the construction and will need to be factored into the cost of the project.

There are plenty of variables around the cost of demolition and construction, which is why Rawson Homes provides a detailed tender that includes provisional allowances for any items that may be conditional upon final house plan drawings, engineer reports and soil tests.
If this sounds like a lot to take in, don't worry. Rawson Homes are the knockdown rebuild experts and can provide expert advice every step of the way. To find out more about knockdown rebuild, visit Rawson Homes' knockdown rebuild guide or call 1300 223 345.