Reimagine.Rebuild
How to maximise the value of your block of land
There comes a time for many homeowners when they need to sit down and consider the question: should I knock down my house and rebuild? If this is to be your forever home and it's in a location you love, then it certainly is a worthwhile question to ask. What's more, experts predict Australian property prices will rise to record highs in 2021, so staying put and starting afresh is becoming an increasingly attractive option.
Once you've decided to knockdown your existing property and build something from scratch, the next step is to closely evaluate what it is you want in your new build so you can maximise the value of your block of land once construction on your home is complete. Here, we share three top ideas to consider.
1. Go up with a double storey house plan
Is a view of a beach, lake or a quiet leafy green reserve possible from your block of land if you added another storey onto your new dream home? Then it's a no brainer. Double-storey house plans ensure there is plenty of zoned living and entertaining spaces for families to spend time together and apart. Rawson Homes is building better, together, too; thanks to the flexibility they offer throughout the building and design process. you will be able to find the right double-storey house plan and design that perfectly suits your needs.
Find out more about Rawson Homes knock down rebuilds.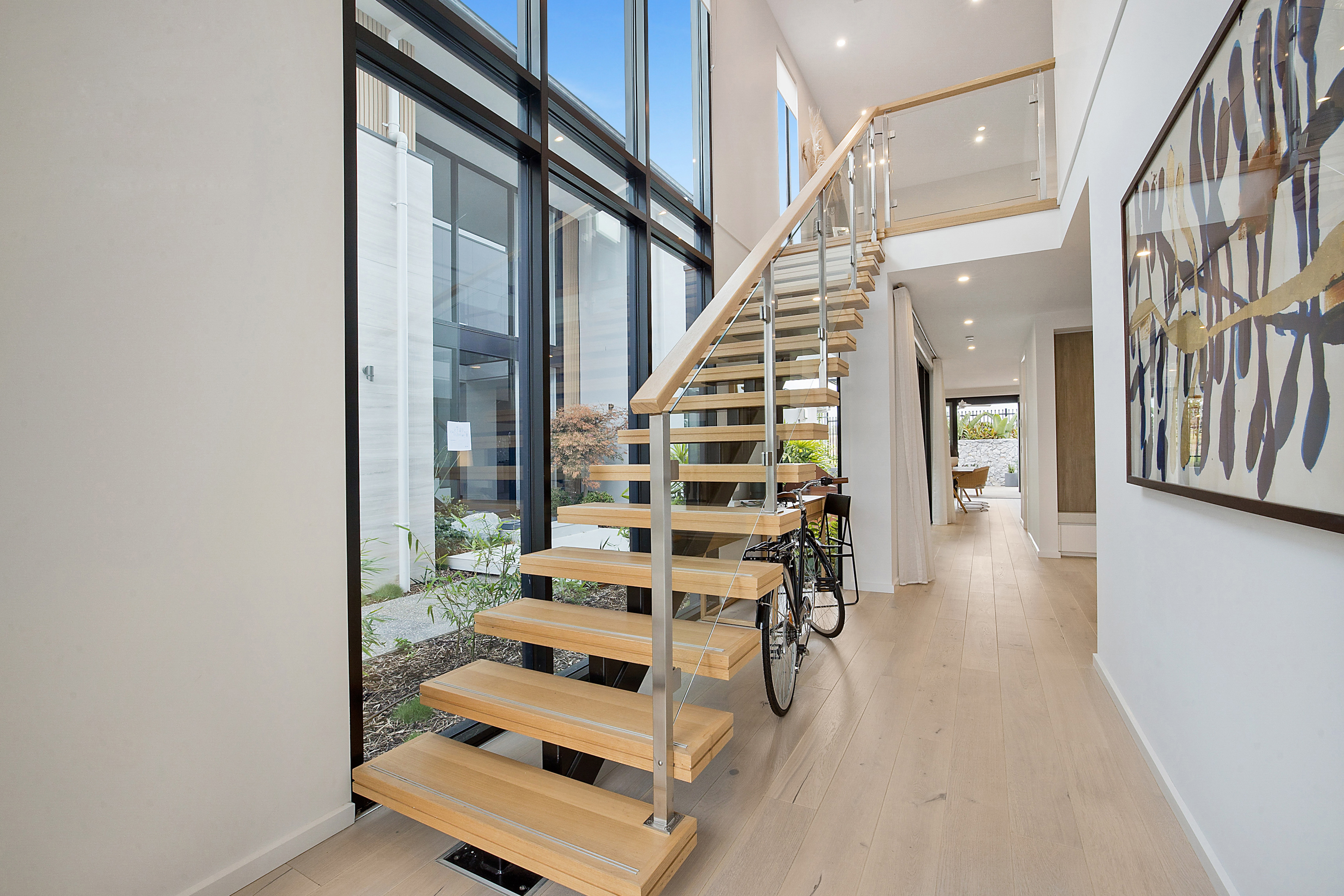 2. Consider a duplex home design

Also known as dual occupancy, duplexes are increasing in popularity as homeowners and investors realise the financial appeal of a double house combined with the aesthetic and liveable features of a standalone dwelling. A duplex is a residential building with two dwellings sharing a common central wall on a single block of land. Each side is a separate home with its own entrance, amenities and yard.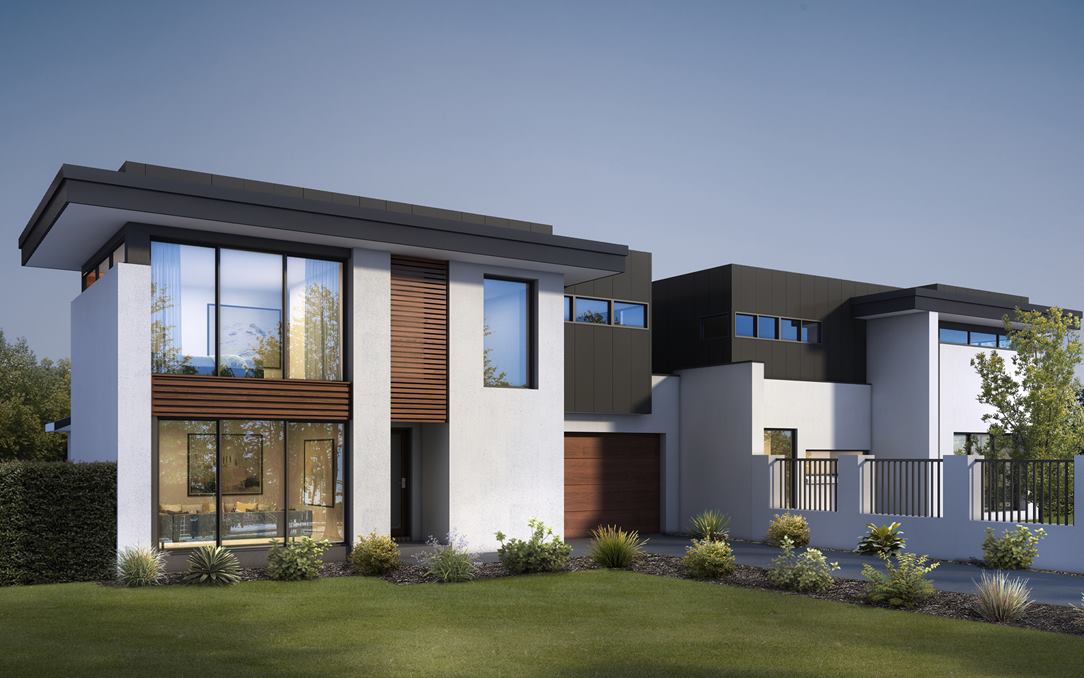 While the initial outlay costs to build a duplex might cost more than building a standalone house, knocking down your house and building a duplex will certainly maximise the value of your block of land. Simply put, land costs a lot, and with two dwellings on the same block, you'll be saving those costs and putting them towards that new sofa instead.
Read next: What you need to know about building a duplex
3. Maximise internal living space
Perhaps you bought your house before you had a family, made a quick purchase of an old miner's shack in a good area just to get into the market, or perhaps you have a multigenerational household and need to care for aging parents. Suddenly, you might be feeling the squeeze at home.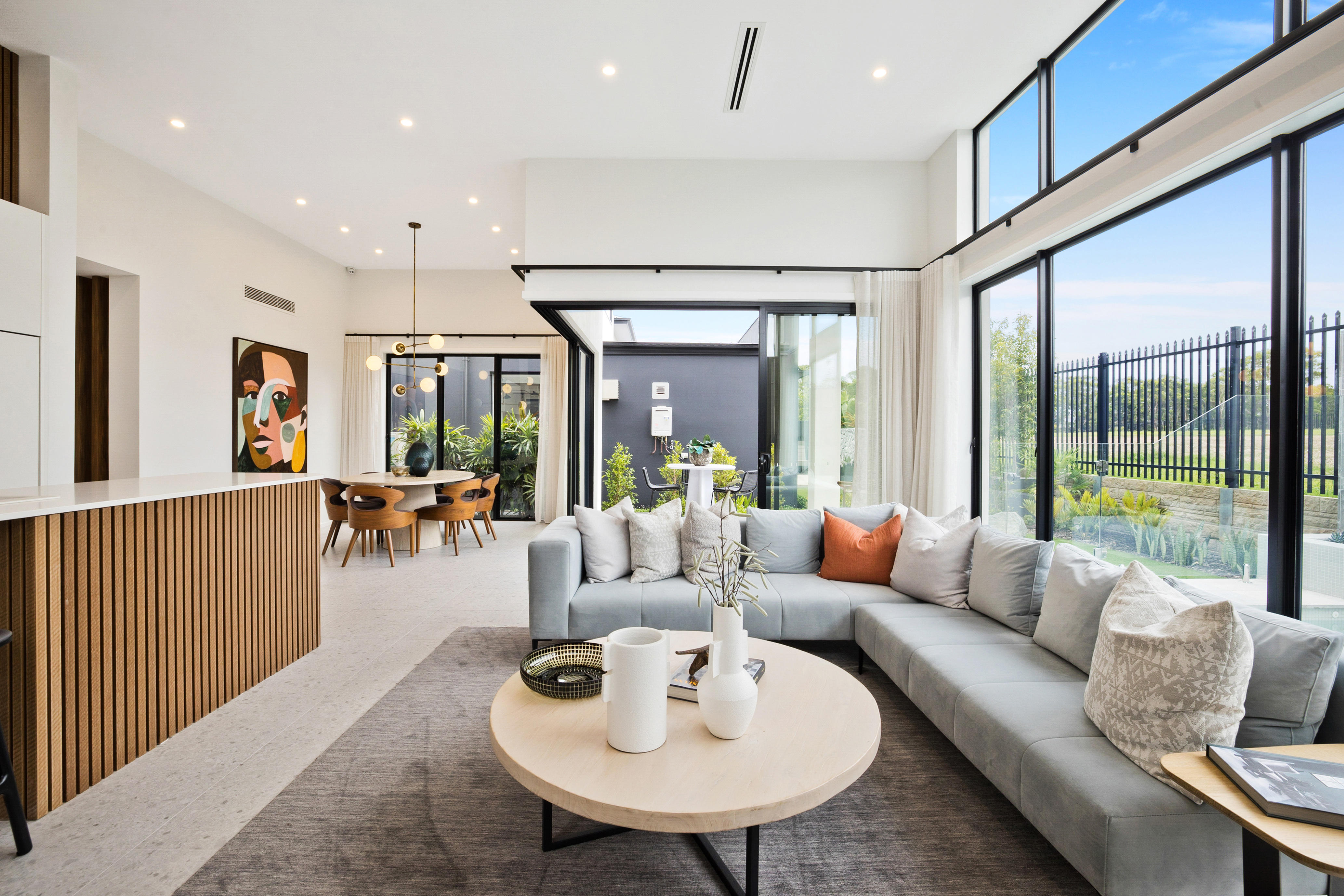 A knockdown rebuild is ideal for young families who want to start fresh and maximise what might have only been a tiny 12-square [m] house into a 26-square [m] home, or larger. Think generous-sized bedrooms, ease of movement between living spaces and a seamless flow from indoors to outdoors. The ultimate dream home to enjoy for the rest of your life.
More inspiration: Your questions answered about knock down rebuilds