Money talk
How much does it cost to build a home in Sydney?
Not everyone's path to creating their dream home is the same, so the costs of construction can vary greatly from one project to the next. Personal design tastes, type of land, choice of materials, added extras and the quality of builder can all add up. As a result, newly built homes in the same suburb – or even on the same street – can have very different costs.
According to 2020 ABS Buildings Approvals data the average Australian home has a 248 sqm footprint, which would put the cost of a typical build at about $345,000 according to the average square metre cost (read on to find out how this is calculated). But not everybody wants a typical home.
Your address also plays a significant role in building costs. Given that Sydney is the most expensive city in Australia in which to buy an established property, it follows that the total cost of building a new house in the NSW capital can come at a premium. To get a better idea of your building budget, consider asking yourself (and your builder) a few key questions.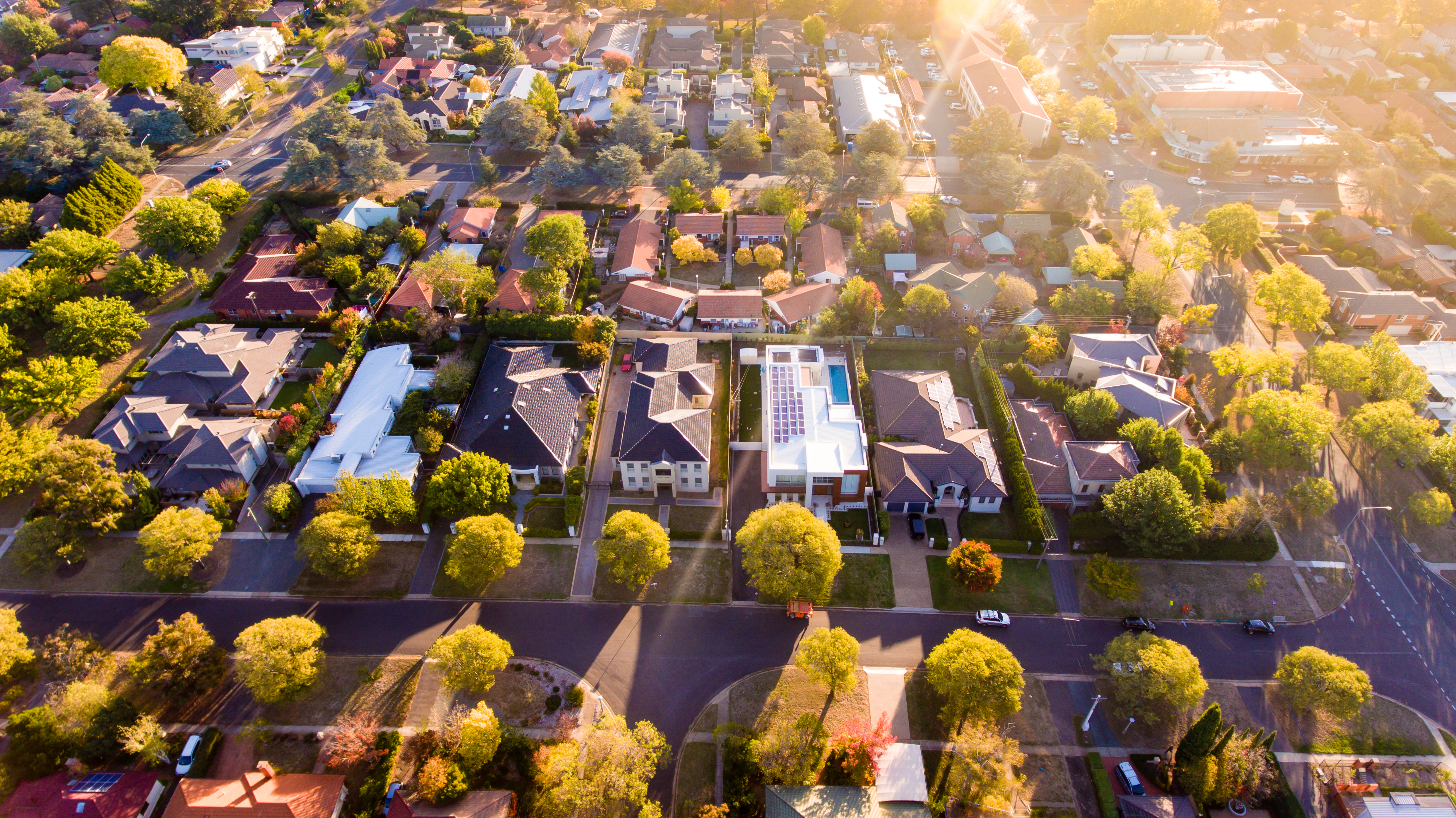 Buy or build – what makes financial sense?
It's a common real estate dilemma. Building a house can be the best way to create your dream home, but you'll have to be patient, as the process can take time. On the other hand, buying an existing home means you can pretty much move in after settlement but the floor plan or the size might not be quite right for your family, which could mean a roller-coaster ride of renovations.
In most cases, building a house is actually cheaper than buying one and the reason often comes down to government regulation and grants.
The First Home Buyers Assistance scheme allows eligible buyers of a new home (valued at less than $650,000) to apply for a full exemption on transfer duty (formerly called stamp duty). When buying a new place valued between $650,000 and $800,000, you could qualify for a concession on that duty. To get an idea of how much transfer duty you may need to pay in NSW, use an online calculator like this one.
A $10,000 First Home Owner Grant is also available if you're buying or building your first home. To be eligible, anyone who has purchased vacant land and has signed a contract with a builder should be aware that the value of the block and building costs mustn't exceed $750,000.
And finally, another motivation for building a home in a rising market is the probability of gaining equity from day one. By the time your home is finished, it may well be worth more than what it cost to build.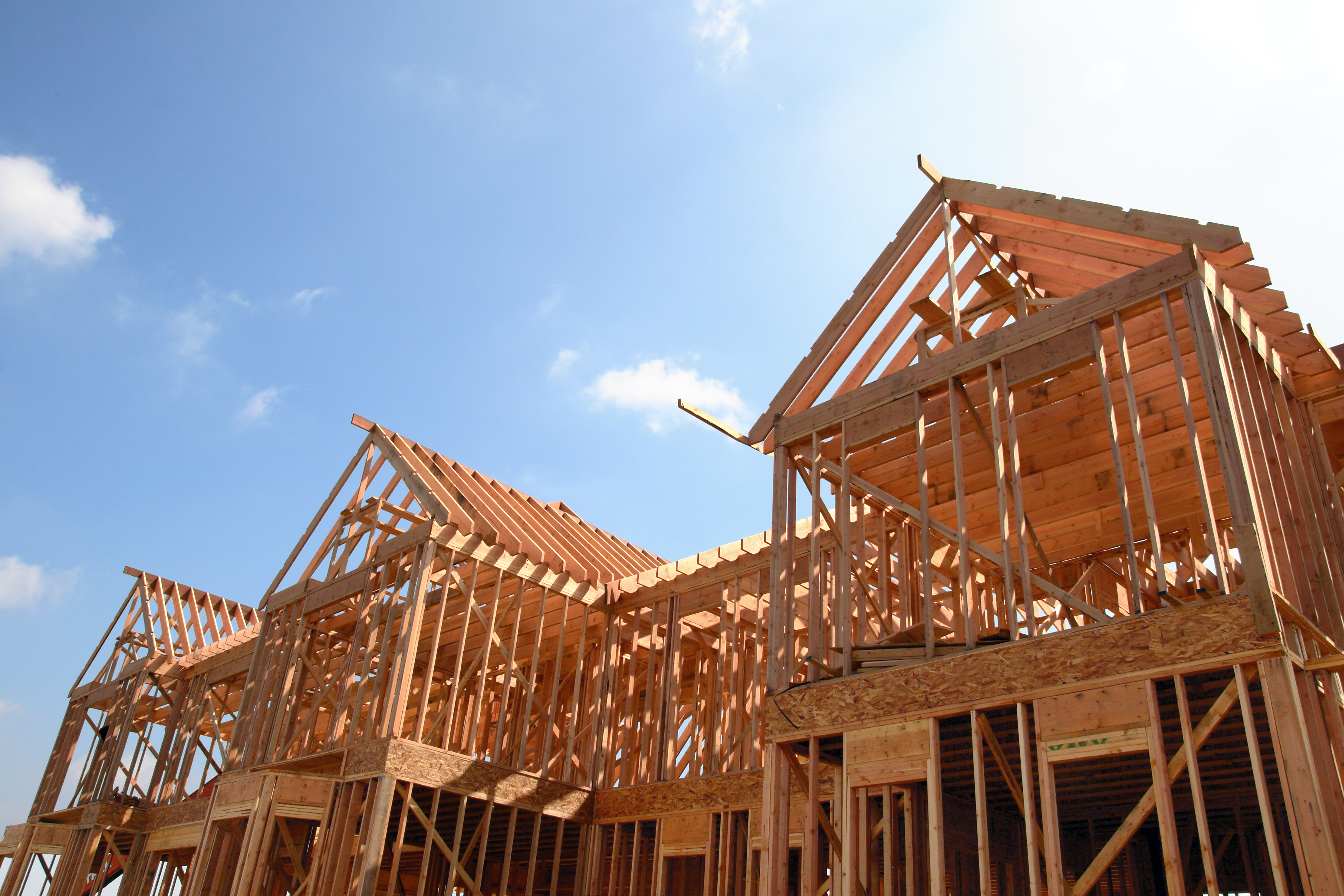 How do I crunch the numbers?
Often the simplest way to calculate the cost of construction is by square metre. Data from the Australian Bureau of Statistics revealed that in 2020, the average price to build a home was $1,393 per sqm. However, things like bespoke design elements, site-specific works, planning permits and DA applications weren't included in the per square metre sum.
In Sydney, and many regional parts of NSW, the cost of land will be the largest monetary component when building a home. According to the Urban Development Institute of Australia's (UDIA) 2021 State of the Land report, Sydney's median lot price in 2020 was $495,000, or approximately $1,285 per sqm.
The cost of building in NSW can then vary between $1,780 per sqm for an average low-cost build and up to $5,100 for a typical premium build. In total terms, the 2019 price of building a house in the state was $349,000 as reported by Rider Levett Bucknall, an independent global construction and property consultancy.
What am I actually paying for?
It's important to know what's included in the price tag. Most ads or building company websites will display what the industry calls a "base price". This starting figure will usually include just the basics needed to get the house to lock-up stage. Potential buyers should treat that figure as a launching pad because by the time you get your keys on move-in day, that figure will be higher.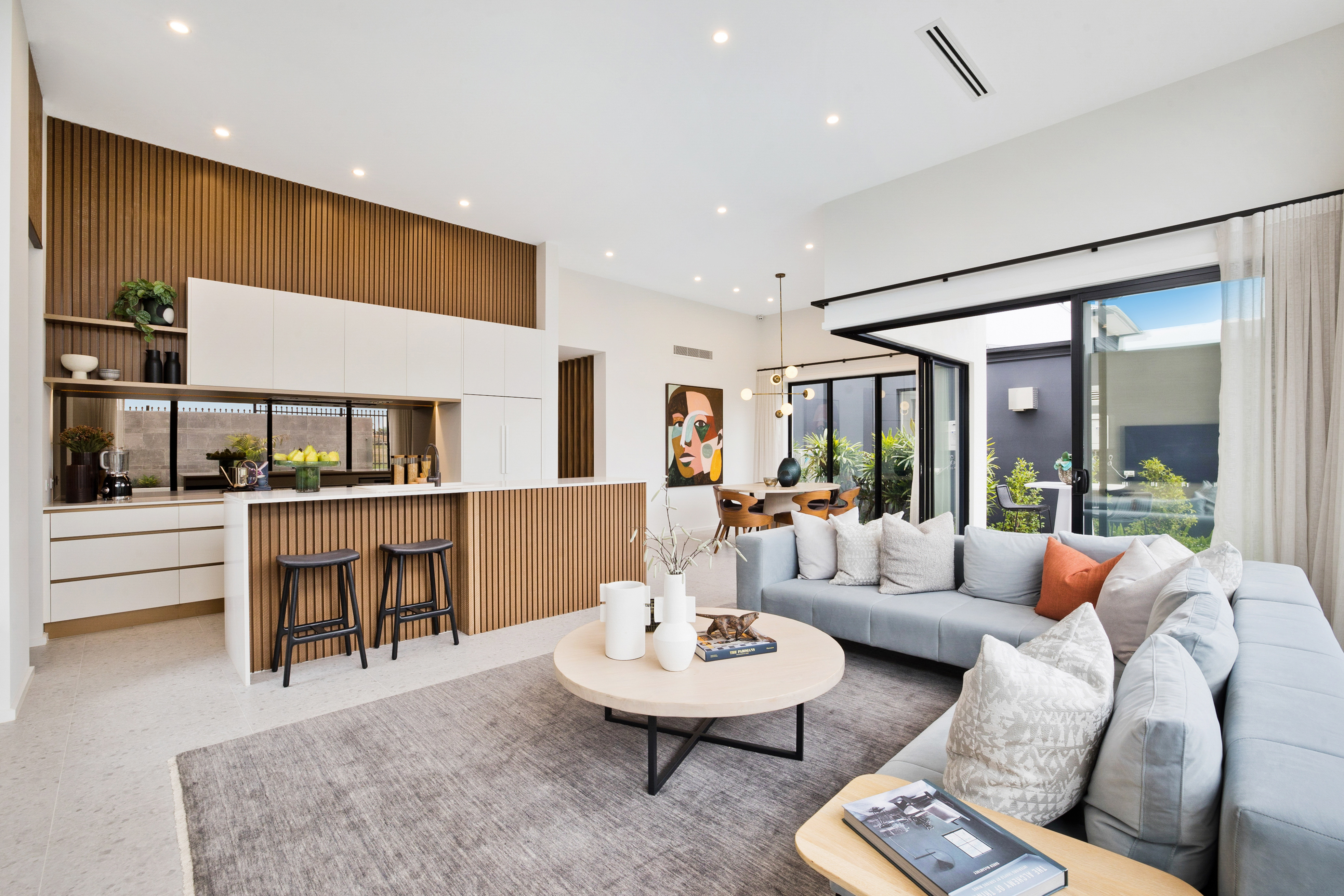 For a complete price that includes everything from the floor coverings and light fittings inside, to the driveway and covered patio outside, ask about the "turnkey" figure.
Rawson Homes' Better Price model means that the tender presentation includes all costs upfront, with transparency throughout the whole design and build process.
Custom builder versus project home builder
One of the biggest steps in the home-building process is choosing who will create your dream home. The type of builder you choose will directly impact the final cost of construction, so it pays to do your homework.
Most builders can be divided into two camps: volume or project home builders tend to construct many homes each year from a catalogue of floor plans and designs, whereas custom builders make bespoke homes specifically created to a client's needs and tastes. Deciding between the two often comes down to budget.
Volume builders usually offer significant savings over custom builders by standardising designs and maximising efficiency with materials and trades. A quality volume builder will offer clients some wriggle room when it comes to making changes but can still offer more attractive prices than a custom builder.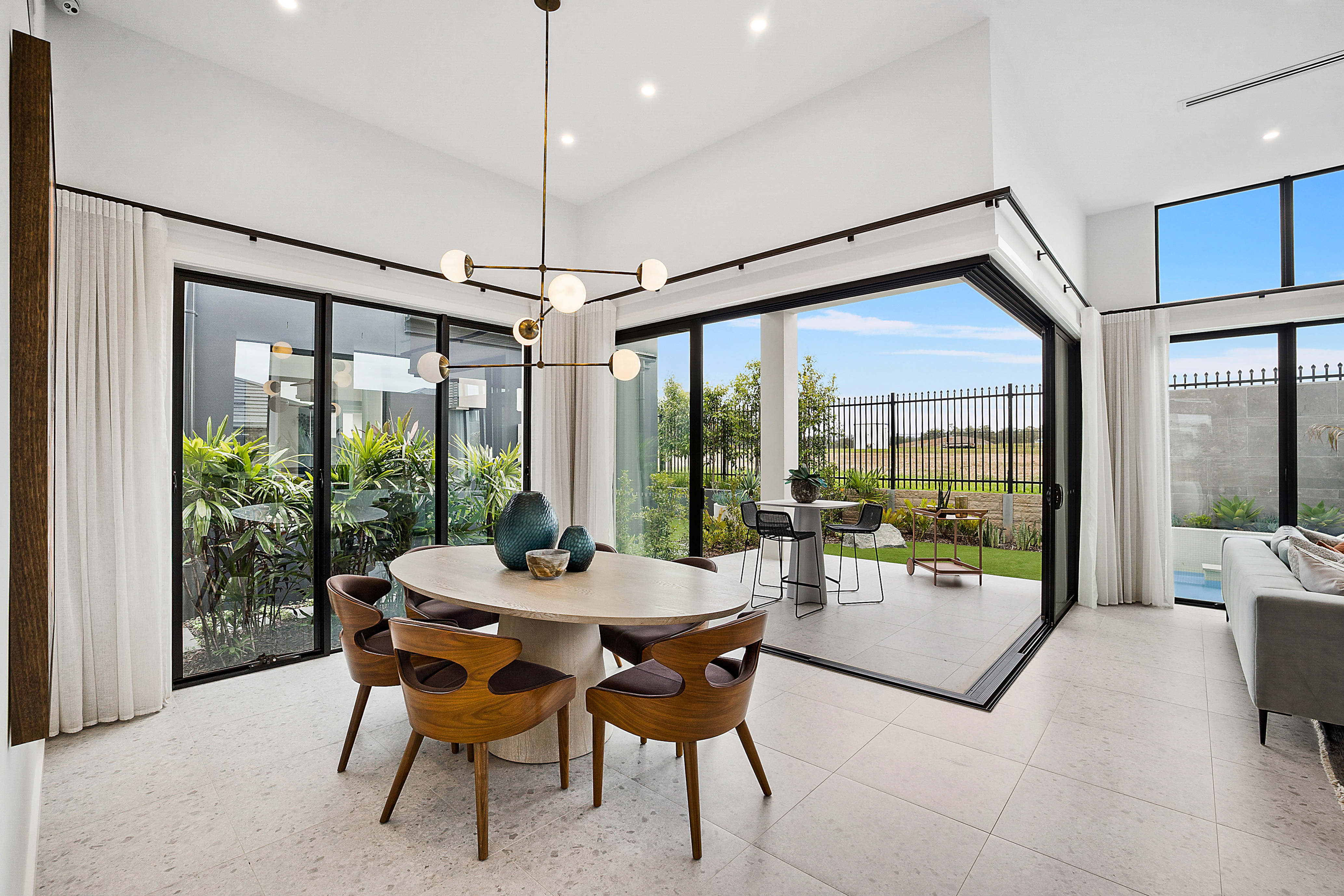 For buyers who might not have a block of land, a volume builder may also offer house and land packages, which can streamline the process and price even further.
The benefits of building with a project home company like Rawson Homes is that there are three building processes offering the whole spectrum of choice, from pre-set floor plan and design available in the Select process, some changes allowed in the Adapt process and full customisation in Rawson Homes Tailored.
How has Covid-19 changed the home building landscape?
The pandemic has undoubtedly impacted the property market and therefore the cost of building a home. While it's difficult to put a dollar figure on the true cost of Covid-19, it's fair to say an increased demand from buyers for more space has led to a rise in Sydney's land values.
Throughout the 2020/21 financial year, federal and state governments provided several schemes to help home buyers, specifically those buying or building a new home.
Perhaps the greatest game changer was the HomeBuilder Grant. Although it finished in April 2021, the after-effects of the scheme continue today because it sparked the highest number of detached housing approvals over a 10-month period since 1989.
This surge in demand, coupled with border closures that halted the arrival of international skilled labour and interrupted supply chains, has seen a shortage of key tradespeople and materials. Consequently, the price of labour and materials has risen.
What do I need to look out for when building from scratch?
Some expenses can occur even before the first sod has turned on your new block. Site work costs vary for each project depending on factors such as the size and type of terrain. If you're doing a Knockdown Rebuild project with Rawson Homes, they can ensure the costs of demolishing existing buildings are included in your tender.
hipages.com.au, an online platform that connects Australians with trusted tradies, estimates these outlays start from about $12,000 for a relatively flat surface, while a sloping block starts from $25,000.
Other typical expenses include connections to services such as water, sewerage, electricity and gas, as well as additional extras like fencing and retaining walls. Again, some of these costs will be included in your tender when building with a project home company.
Areas where improvements can substantially add to the final bill include changes in roofing and tiling, or customising fixtures and fittings such as bathroom or kitchen surfaces and hardware.
Any out of the ordinary or tricky elements can also incur additional labour costs.
Ultimately, contract variations made after signing will impact your building budget. Be sure to read the fine print and negotiate on changes before entering into a contract with a builder because variation fees can pile up.
Building your own home is a very personal project so everyone's experience and expenses will differ. To get a better understanding of what budget you will need to build your dream home, get in touch with a Rawson Homes consultant today.