Design tips & trends
Bedroom style with Interiors Addict Jen Bishop
The bedroom is the heart of your home – it's where you go to rest and recuperate. So it's important to curate the look and feel that's right for you. In the first article in our series written by Jen Bishop from Interiors Addict, learn how to find your style, starting with your bedroom, whatever your design approach.

Finding your own style takes a little planning and curating. If you approach decorating the rooms in your home with an idea of what you want the final look and feel to be, it'll make the whole process so much easier.

There's more to bedroom interior design than meets the eye but pulling together a Pinterest board and asking yourself some key questions can make it a lot less overwhelming. I'm sharing some bedroom style ideas to help you nail your look yourself. And if you really don't know where to start, Rawson Homes' display homes can be a great place to pick up inspiration and make notes of what resonates with you.

An everyday sanctuary
I think all of us would like our bedrooms to be sanctuary-like, especially with today's busy lifestyles. If you're working from home, the bedroom is the ideal place to get away from it all, wind down, relax, switch off and rest. Comfort is key, so quality linens and mattresses are important whatever your aesthetic.

Good lighting will also help you to feel relaxed. Think bedside lamps, wall lights or pendants, as well as dimmable overhead lights so you can control the mood.

The vibe
In the simplest terms, there are two bedroom vibes you might gravitate towards: dark and moody or light and bright.

Do you love those boutique hotel rooms with dark walls and pops of jewel colours, heavy velvet upholstery and glamorous brass accents? Then dark and moody is the bedroom style for you. It's a very grown-up, luxurious, often formal feel and can look absolutely stunning, featuring heavy drapery and luxe touches.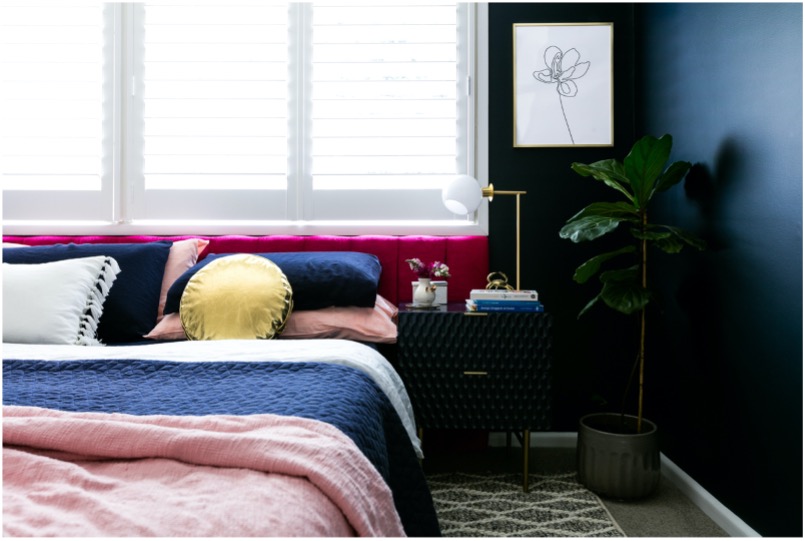 A dark and moody bedroom has a grown-up, luxurious and often formal feel. Photography: Jacqui Turk


Perhaps you're more of a light and bright personality? This translates to natural light, pastel tones, or perhaps even classic blue and white. If you're going down this road, you may prefer rattan, pale timbers, white or light grey walls and plantation shutters or sheers. Think carefully about the size and type of windows in your bedroom if natural light is a dealbreaker for you.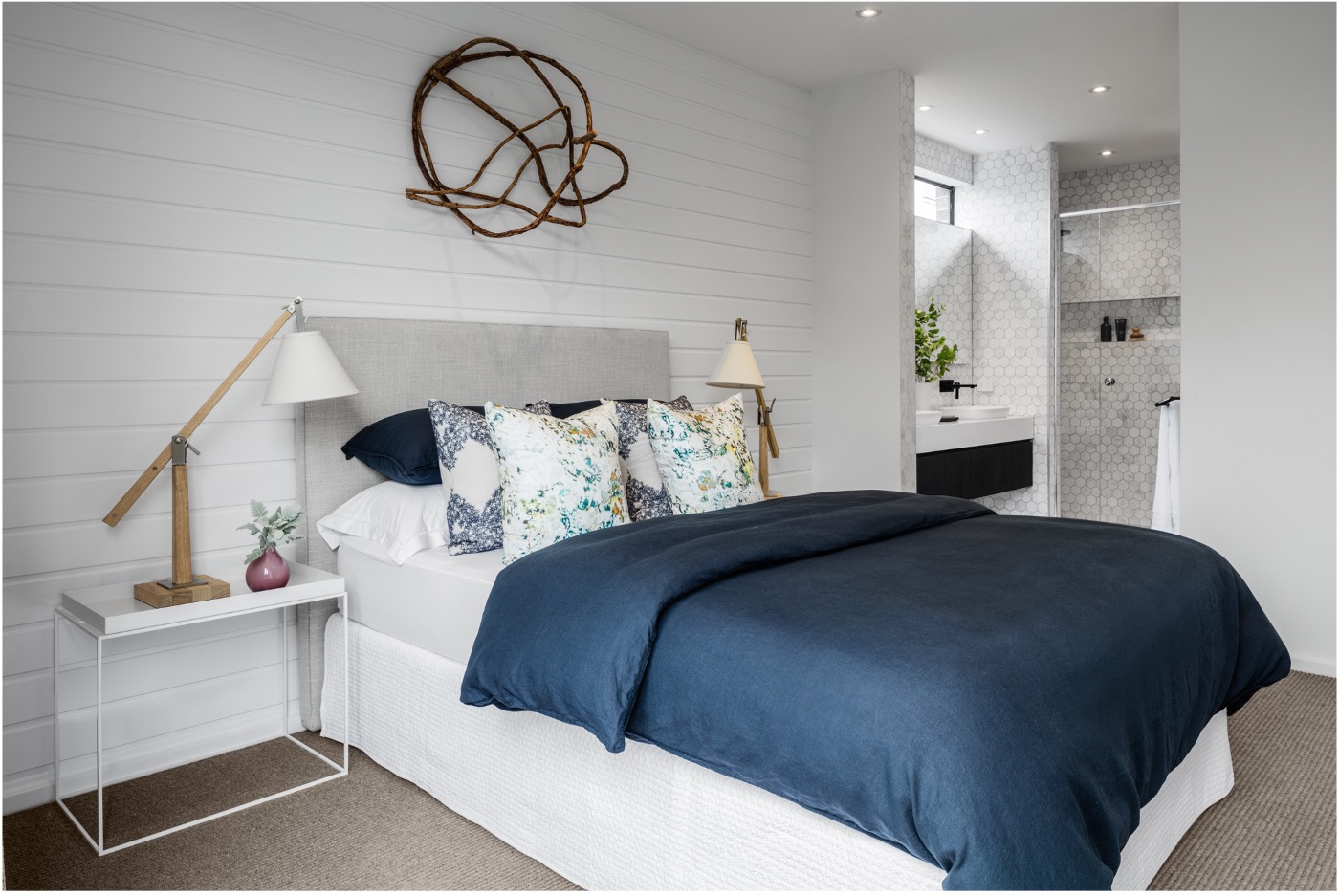 Bedroom layout
Are you looking for a master suite with walk-in robe and ensuite in one open, or semi-open, layout? Or do you prefer a more minimal bedroom with traditional wardrobes within the room? Do you want your ensuite open to the room or behind a door? Most people won't say no the grandness of a master suite if budget allows, but you may choose something much simpler for your guest bedroom, for example.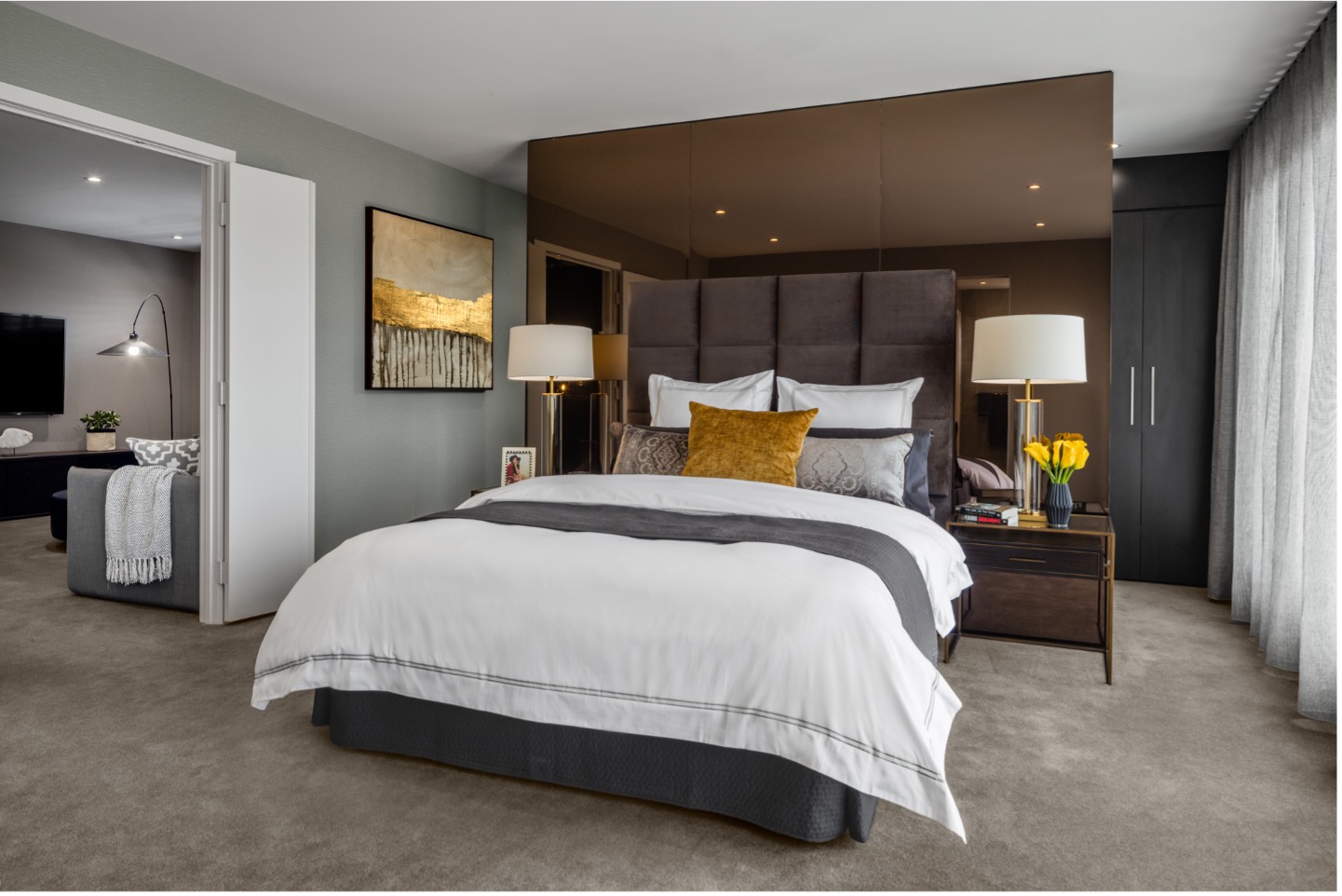 Formal or relaxed?
Whether you're going for moody or bright, there are distinct formal and casual bedroom looks. A more formal bedroom will be symmetrical, perhaps with a statement wallpaper feature wall, matching lamps, a hotel-like cushion arrangement on the bed and perhaps a grand bedhead.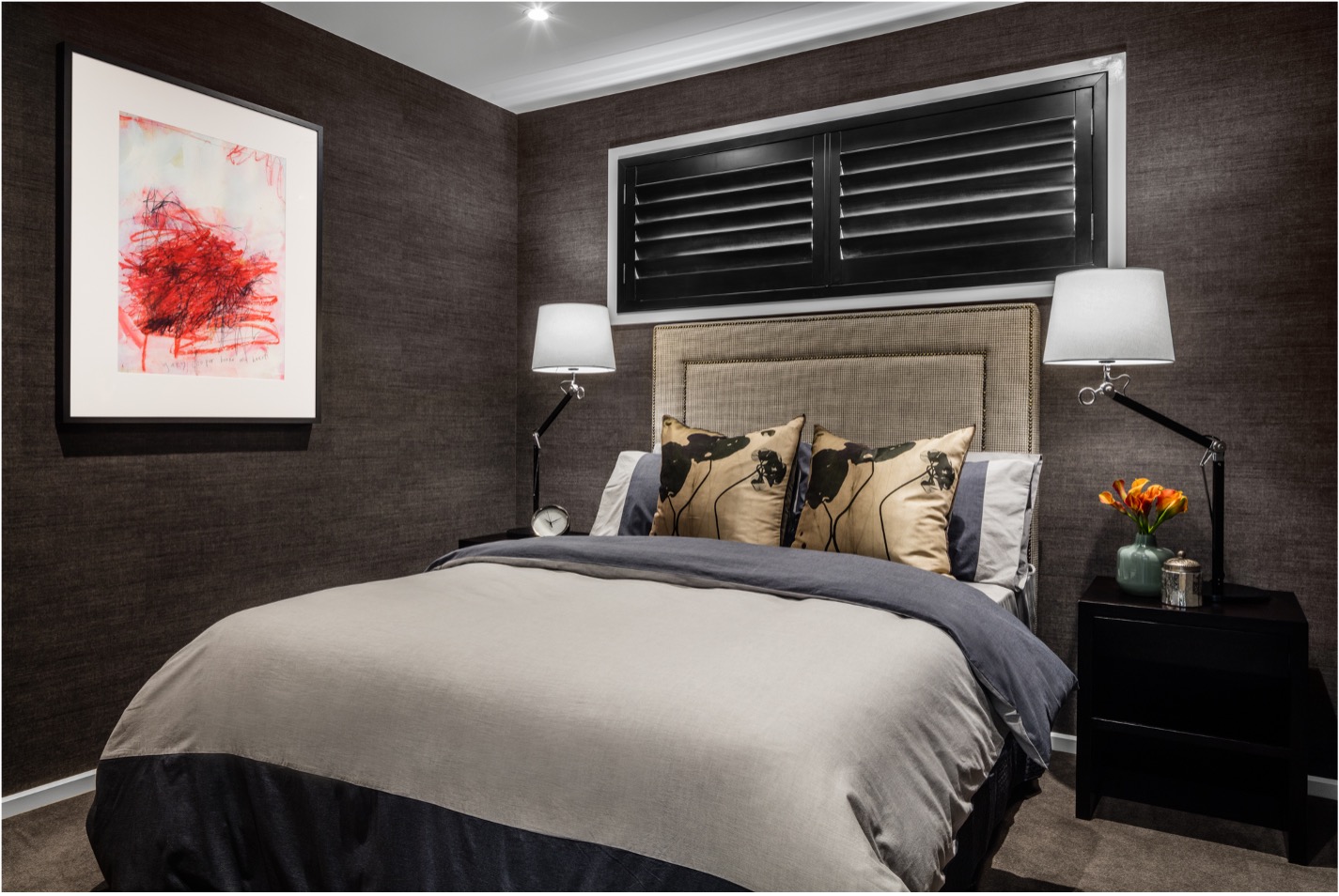 If you prefer a more casual and relaxed look, your bed might be asymmetrically layered with linens and cushions, your lamps may not match, or you may even have modern pendant lights either side of the bed. Your cushion styling will appear random, your colours brighter and your patterns more mixed than matched. The whole vibe will be looser and a bit less "grown up".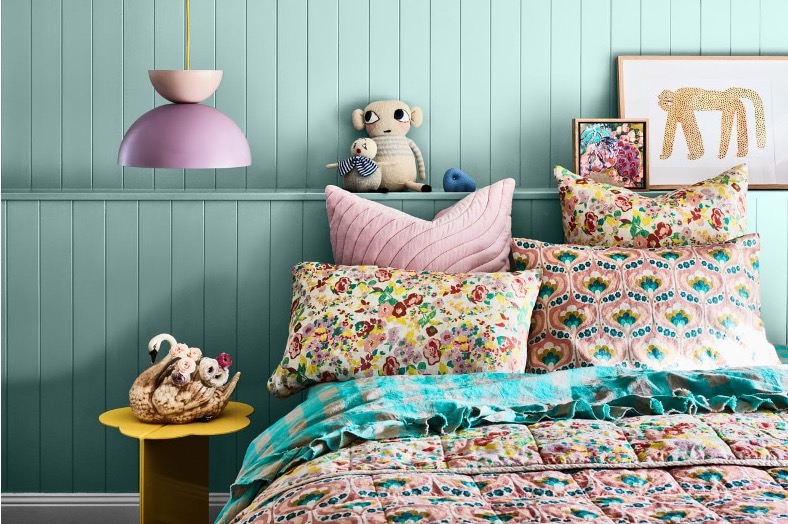 Layer the bed with patterned cushions and throws for a more casual look. Image: Dulux Summer Forecast 2022 Wonder Palette | Styling by Bree Leech and Photography by Mike Baker
Furniture and proportion
No matter your style, your choice of bed or bedhead will likely set the tone and be the hero of the room, so once you've carefully considered the above options, this is a good place to start. Don't forget to pay attention to proportions before rushing into purchases. There's nothing worse than a too-low bedside table or lamps so big there's no space for your book and morning coffee.

In need of more bedroom style inspo? Visit a Rawson Homes display home or visit our Virtual 3D Home Design Walkthroughs to see a huge variety of designs in real life.

About Jen Bishop
Jen Bishop has been publishing popular Australian interior design and renovating blog The Interiors Addict for a decade. What started as a hobby has grown into a thriving business with over 150,000 readers each month; everyday people who want to create homes they love. A journalist by background, Jen loves sharing the latest interior trends, real renovations and industry interviews with her audience in an engaging way.