Design tips & trends
Living room style with Interiors Addict Jen Bishop
Designing a dream living room space is all about bringing people together. In the second article in our series written by Jen Bishop from Interiors Addict, learn how to create a living room that is functional, stylish and reflects the way you and your family like to live.

While many people will tell you the
kitchen is the heart of the home
, I've always thought it's the living room that has the biggest potential to take that crown. The problem is, many people don't make the most of this space to bring together their loved ones, socialise and be comfortable. As much as we all love having a wine or a coffee and a chat at the kitchen bench these days, if you can nail your living area, that's certainly a much cosier place to kick back and relax!
Here are my key considerations in designing a living room.
Zoning the space
Most modern house designs feature
open-plan areas
where the living, kitchen and dining zones are combined. If this is the case with your home, the best way to define the living area is with a rug and my advice is the larger, the better. Try to have at least the front feet of all your furniture on the rug, rather than sitting around the edges of it. Check out the
Ellwood
display home at Box Hill for inspiration.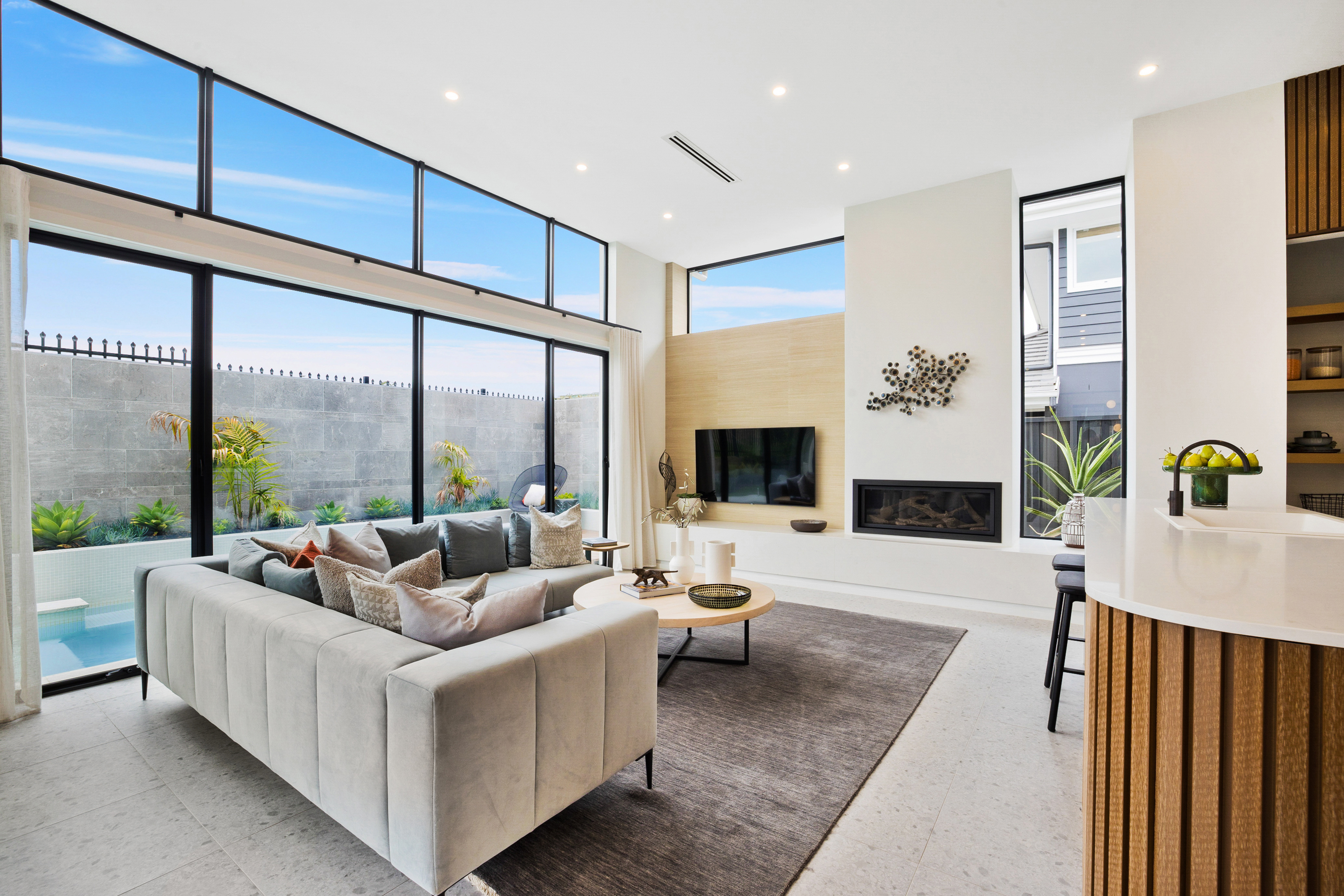 The rug can actually be a great starting point and you could decide on whether it'll be a statement piece or something plain and textured, depending on your other furniture and decor pieces. I personally like to keep the larger, more expensive items more neutral, giving them longevity, and you can change up things like art, cushions, throws and decor pieces as seasons and trends change, if you so wish.
Finding the focal point
Like it or loathe it, the focal point in most family homes will be the TV and that's okay! But other focal points might be a fireplace (often under the TV), an amazing artwork, or even your al fresco if your living room flows out onto a lovely outdoor view. In Rawson Homes' Derwent display home at Marsden Park (below), the TV is the focal point of the living room, but they have placed artwork to catch the eye as a person enters the room. Decide on your focal point and orientate your furniture accordingly. If you entertain a lot, you might like your sofa to face the kitchen so you can be cooking and chatting to friends.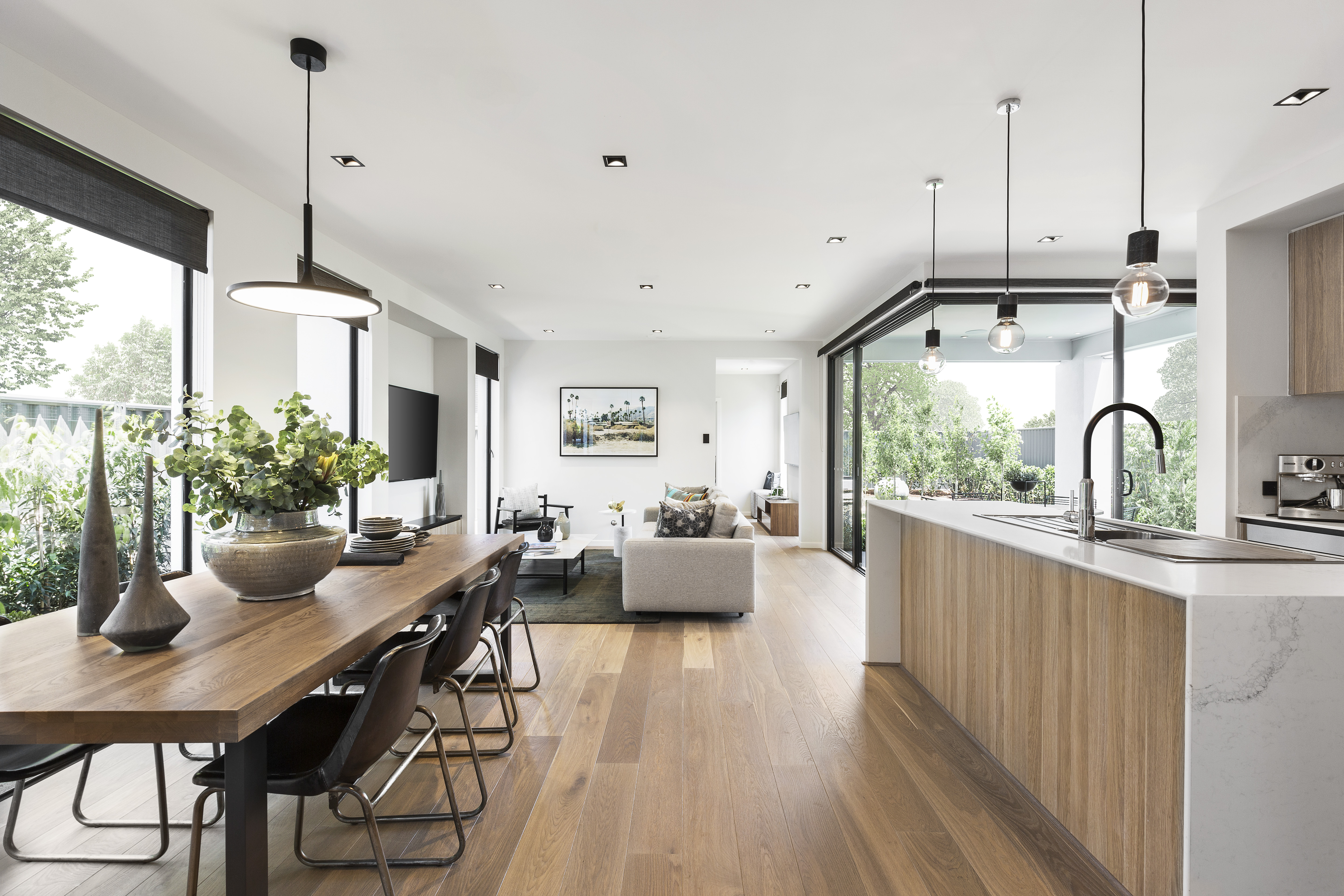 Choosing your furniture
I believe there are some non-negotiables in a living room. First is comfy seating (think about having at minimum a spot for as many people in the home as there are beds for, so in a four-bedroom home, that's probably at least five for two parents and three kids). Check out all the seating options in the Chifley home on display at Leppington (below). Then you absolutely need a coffee table and that's for placing your wine or coffee as well as being one of the best styling opportunities in the living room! A side table or two are usually perfect for those who can't reach the coffee table as well as potentially a lamp. Ambient lighting, as well as your overheads, will really soy up a space as well as define it from the other areas in an open plan home. The key is to make sure you get your proportions right. A small living area can still have side and coffee tables; just smaller than those you'd pick for a large room.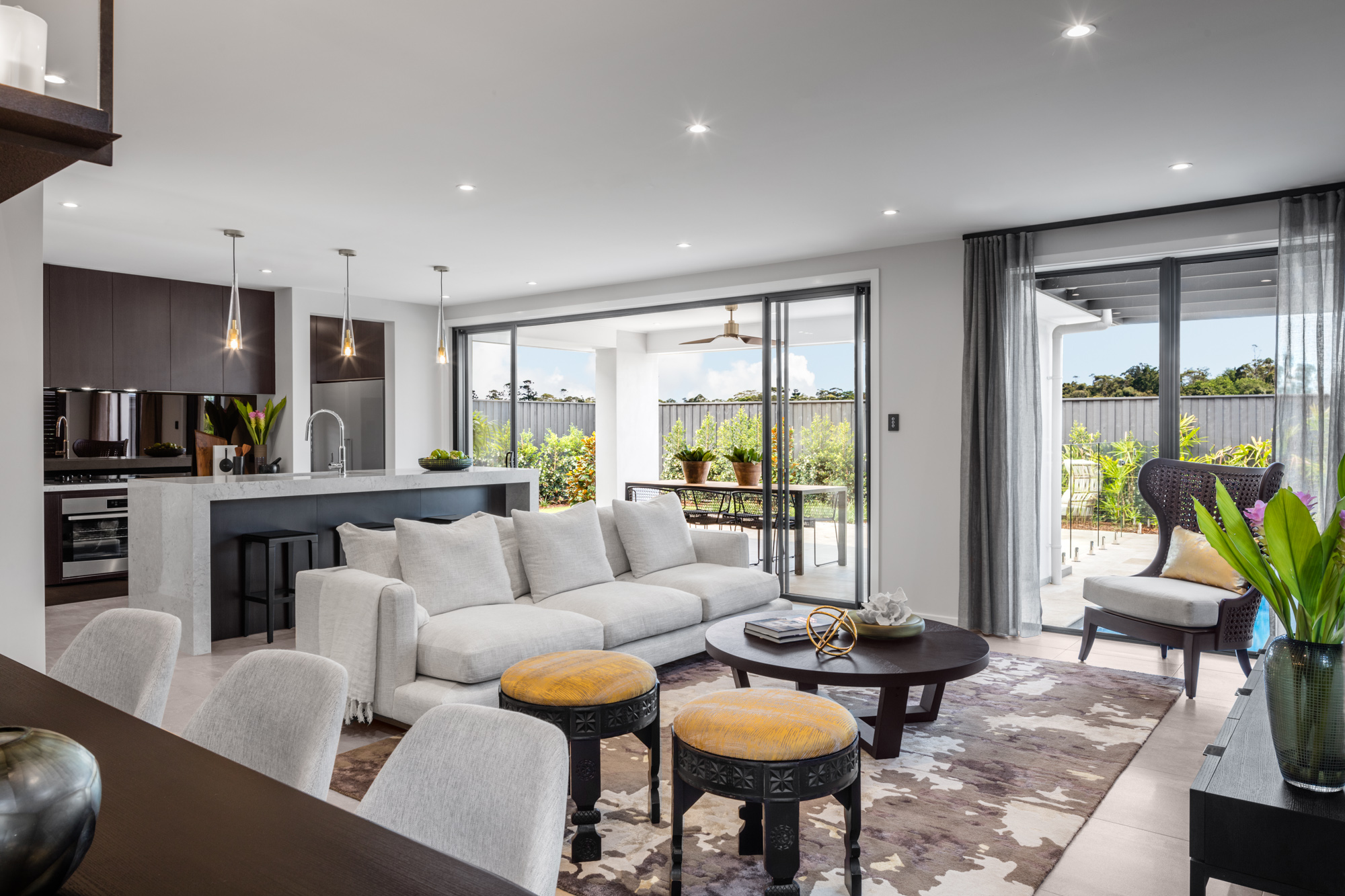 Adding personality
As much as we all love looking around a perfect display home, once we actually move in, our homes shouldn't be show homes. As well as the fact that they can't possibly always look tidy, they should say something about who lives in them and their interests and style. Some of the best ways to showcase your personality are through your art choices, decorating with books (on the coffee table and open shelving) and with those icing on the cake decor items which serve no purpose other than to look pretty! Have fun with this part!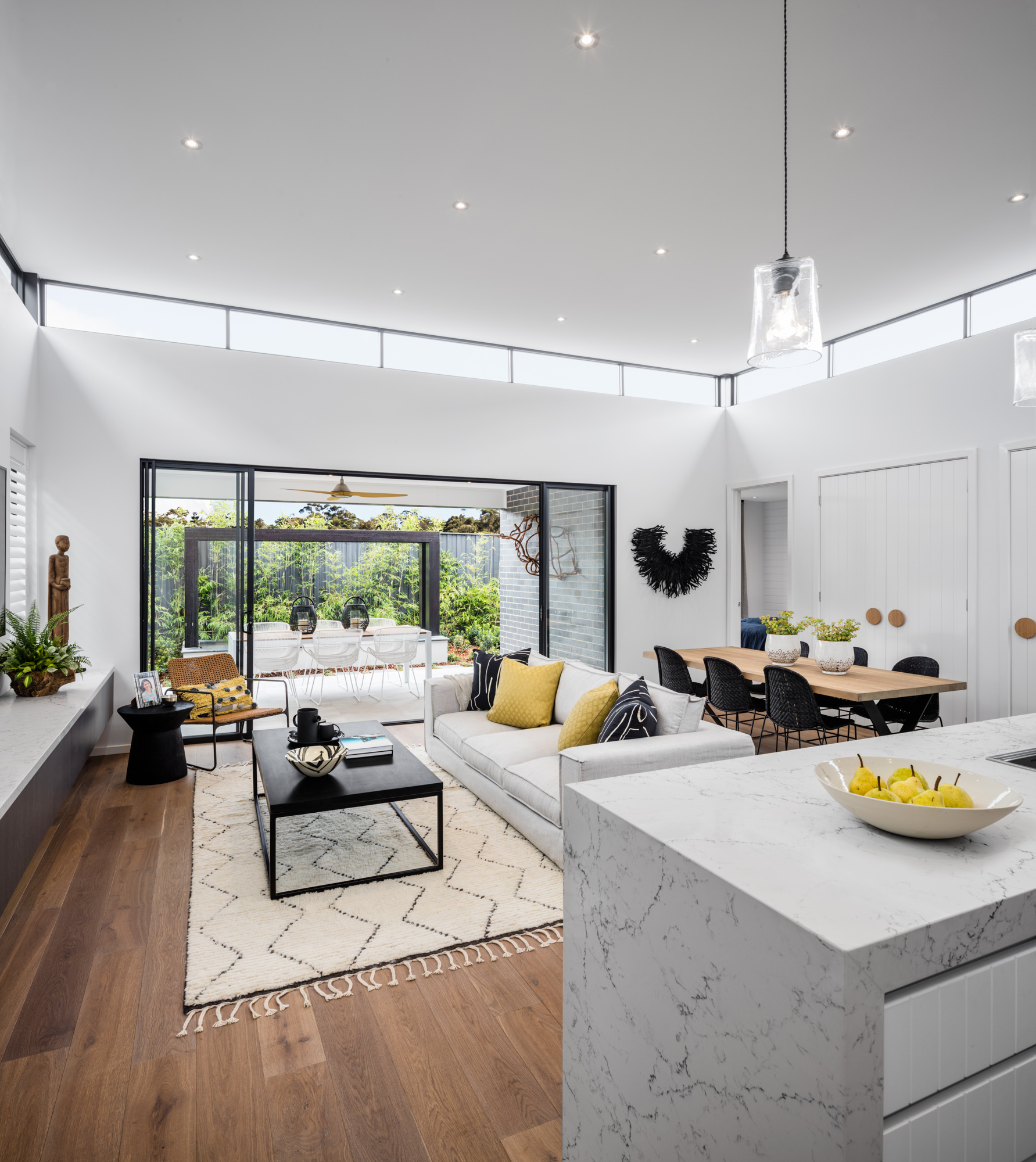 Visit a
Rawson Homes display home
or visit our
Virtual 3D Home Design Walkthroughs
to see beautiful and practical designs in real life.
About Jen Bishop
Jen Bishop has been publishing popular Australian interior design and renovating blog The Interiors Addict for a decade. What started as a hobby has grown into a thriving business with over 150,000 readers each month; everyday people who want to create homes they love. A journalist by background, Jen loves sharing the latest interior trends, real renovations and industry interviews with her audience in an engaging way.