Reimagine.Rebuild
Should you renovate or detonate?
Renovate or knock it down and start again? It's a common quandary facing many homeowners who love the location of their property, but not the house on it.
Maybe your current home is outdated, or too small to accommodate a growing family. Perhaps the design doesn't maximise natural light or space on the block, or you might just be in desperate need of an extra bathroom to manage morning rush hour.
Whatever the reason, something has to change, and with Australian property prices set to surge even further in 2021, staying put and starting afresh is proving an increasingly attractive prospect. But is it better to renovate your existing home or knock it down and rebuild? To help determine which option is right for you, ask yourself these five questions:
1. Can a renovation achieve the changes I want?
Consider why the current home is failing to meet your needs. If the bones are good and all you need is a new kitchen or some fresh tiles in the bathroom, then a renovation is probably the way to go. But if getting the home you want requires major structural changes to the footprint of the existing house, a knockdown rebuild might be a more viable option.
One of the greatest benefits of starting from scratch is that you can create the perfect home to suit your lifestyle, from that ground-floor guest suite to the configuration of your butler's pantry. Renovating can be like trying to fit a square peg into a round hole, and you may end up compromising on some important features.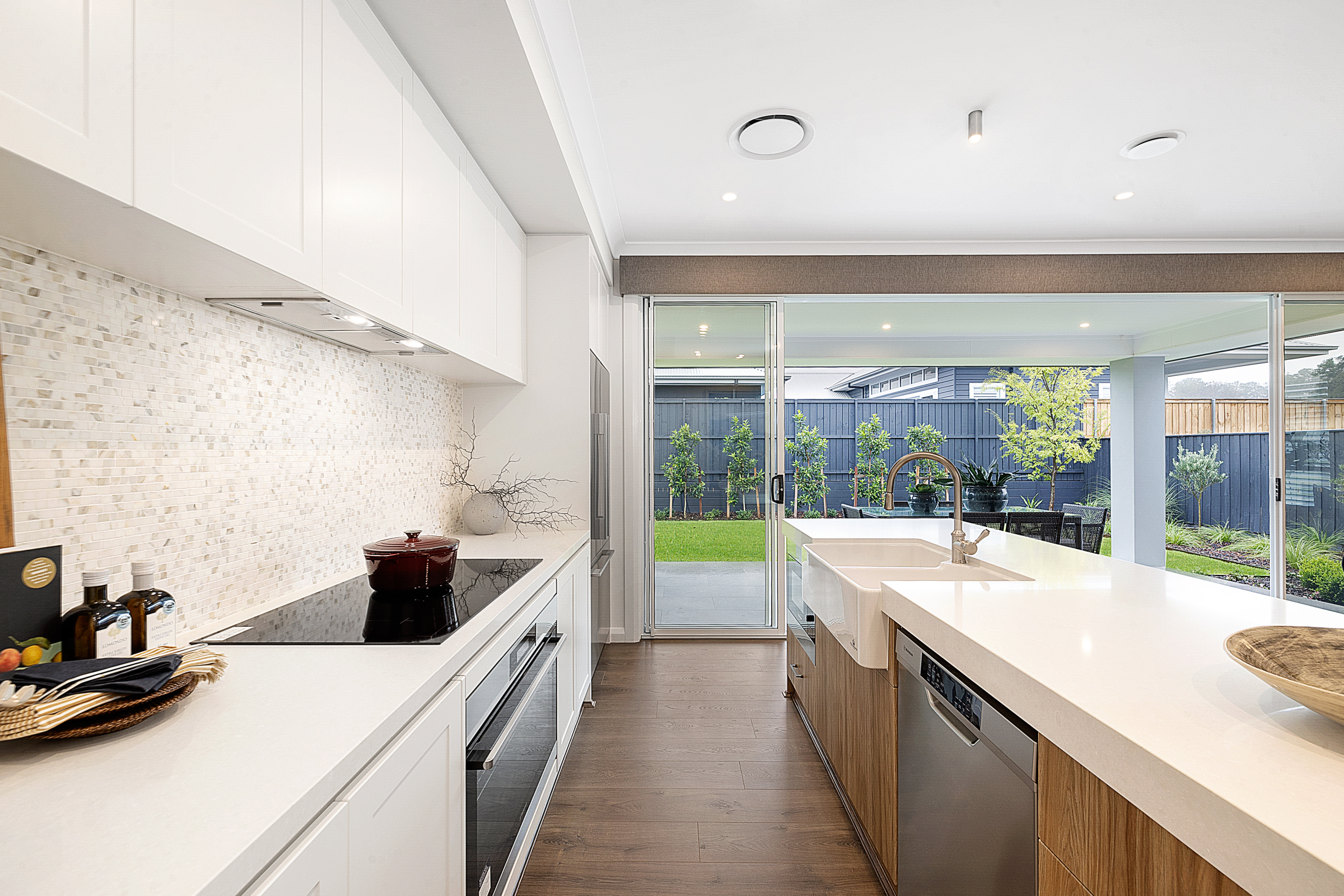 2. What is the cost of building a new home versus renovating an old home?
It's quite common for people to start out with the intention to renovate, but the list of changes grows so long that a knockdown rebuild starts to make more sense (and cents).
First, there's the planning and design involved with retrofitting the existing footprint of the home. Then there's the construction process: old houses will often have aging pipes and wiring, which can lead to hidden costs and plenty of headaches during the build.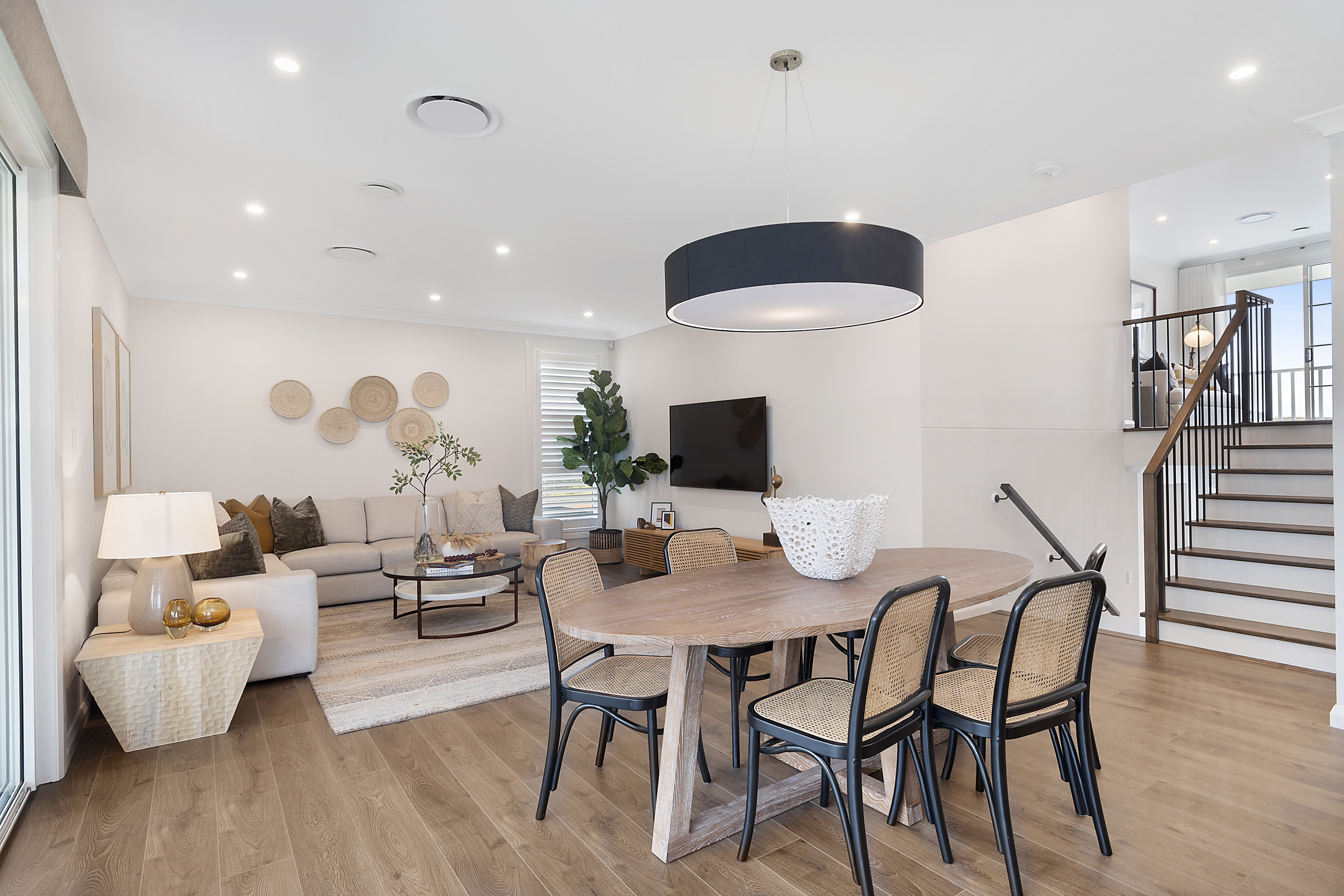 And don't forget to factor in the longer term costs. Generally speaking, new homes are easier to maintain than older homes and more energy-efficient, saving you money on heating and cooling bills. They also come with added peace of mind, in the form of a construction warranty. Every Rawson Home includes a quality guarantee on construction and finishes that are triple-checked with three independent inspections and a six-year structural guarantee so you can Build Confident knowing you're getting a quality home for life.
3. Are there council planning restrictions that I need to consider?
Before you start plans to knock down your existing home, it's essential to check if the project complies with the planning regulations in your area.
In New South Wales, there are different types of statutory listings for local, state and national heritage items. These are compiled on one heritage database, just type in your address to see if your house is listed.
Some councils also impose strict regulations around overlays and local character that may impact the design of your new home. That's why your first call should be to your local council's building and planning department to find out what you can and can't do.
4. What sort of house can I fit on my block?
It's important to keep the width, depth and slope of your block top of mind as this will determine what sort of house you can build.
If your block has a significant slope, the land may need to be filled – which will likely add to your site costs – or you will need to choose a house design that takes the slope into account, such as a split-level design. The slope could also reduce your exposure to sunlight, depending on the size of neighbouring properties, so thoughtful orientation is key to make sure your new home plans can accommodate passive solar design.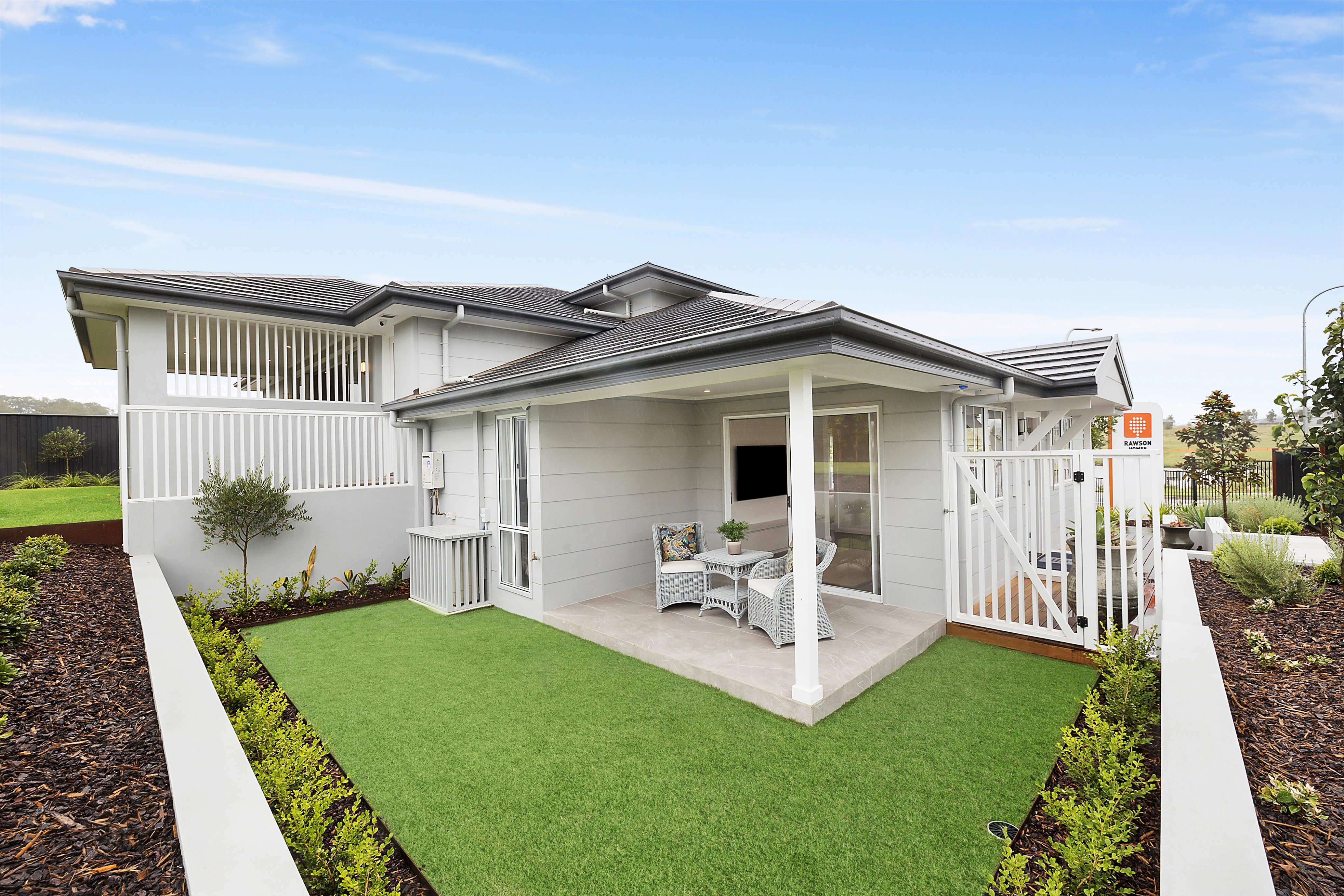 Every block is different, and if you're planning a knockdown rebuild project in an established area, it's unlikely you'll be starting with a completely blank canvas.
That's why Rawson Homes sends a team of experts to visit every site to evaluate the dimensions and orientation prior to tender to make sure your dream home design will suit your block of land.
5. What do I want my build journey to look like?
Renovating and rebuilding both come with headaches, but renovating may bring an extra level of stress, particularly if you are planning to live on-site during construction.
We've all heard the horror stories of renovation projects blowing out by months and even years, but any quality builder should be able to offer a guaranteed timeframe for a knockdown rebuild, so there are no nasty surprises. At Rawson Homes, we confirm the build time at the tender stage, which means that once construction starts, we can deliver single-storey homes from 33 weeks and double-story homes from 43 weeks.
We also Build better, together, by offering three great ways to make sure you get the home you want in a way that works for you:
Rawson Select:

choose from a curated range of

market-leading home designs

and facades then make pre-set floorplan changes inspired by the latest customer insights and trends. It's choice and flexibility without complexity.

Rawson Adapt:

choose from a curated range of market-leading home designs and facades, make pre-set floorplan changes and then

further refine with modifications to suit your block and lifestyle

.

Rawson Tailored:

work with our expert team to choose from a rich portfolio of award-winning designs and floorplans and then

tailor your home

inside and out. A totally custom experience.
If this sounds like a lot to take in, don't worry. Rawson Homes are the knockdown rebuild experts and can provide expert advice every step of the way. To find out more about knockdown rebuild, visit Rawson Homes' knockdown rebuild guide or call 1300 223 345.