Design tips & trends
Double the Inspiration
Decorating a duplex means you are decorating two separate interiors, and potentially a space for someone else. At Rawson Homes we've connected with interior stylist and home decorating author Emma Blomfield to help you with some advice to get you started. With two homes to design and some tips along the way - decorating can be exciting and double the fun.
'The challenge lies in appealing to a broad range of tenants without losing the home's personality,' says Emma. 'Get the balance right by taking your time to plan your design, research your style preferences and create a moodboard, whether on paper or online.'
From layout to furniture placement to colour palettes, having a moodboard for each room helps you make decisions when it's time to dress up your duplex. A timeless, neutral palette with grey or beige undertones helps tenants see themselves in the space, allowing them to add colour and personal touches as they wish. However, neutral need not be bland and sterile. Bring in texture and details to create sensory interest or include a statement piece as a unique focal point.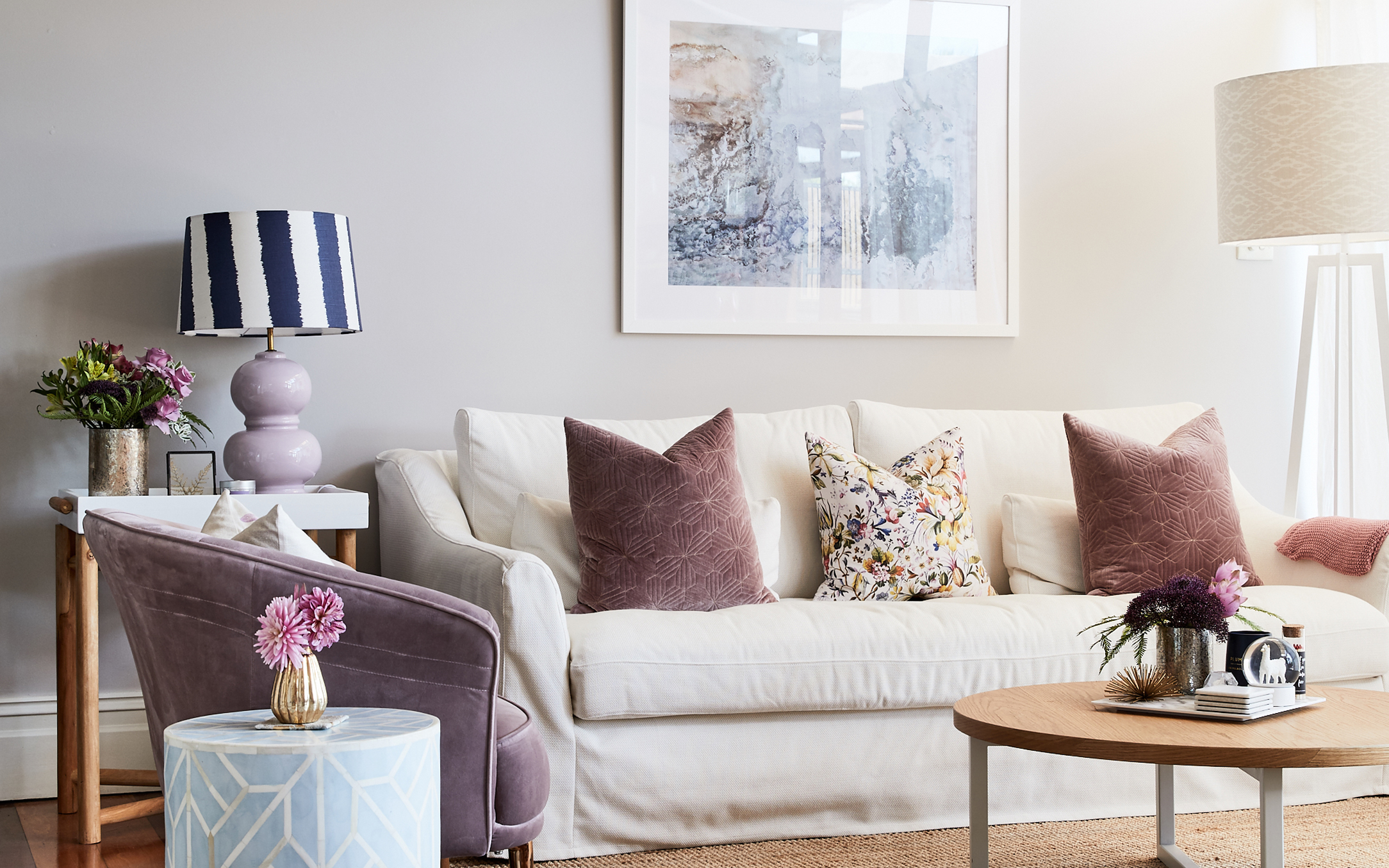 Emma recommends creating open-plan spaces so furniture can be moved around to suit individual preferences. Size does matter, and some restraint goes a long way towards more functional, liveable spaces. Storage is another important consideration, and furniture with hidden storage such as under-sofa compartments, buffet tables with closed doors, and gas-lift beds offer more room for your possessions.
When selecting furniture, it is also worth thinking about longevity and maintenance. Go for materials that are easier to clean, such as glass tables, and commercial-grade fabric for sofas and upholstery. In your own home, perhaps inject your own personality into the space, with pops of colour through bold artwork and décor pieces.
The best part of about decorating a duplex is that you can be creative and explore two very different approaches. On trend or timeless, you can bring the best of both worlds into your interior styling. Double your inspiration and redefine modern living, your way.
For more inspiration, see Emma's latest book, Creating Spaces for Sanctuary and Celebration, published by Hardie Grant Books RRP $29.99.