Reimagine.Rebuild
Meet the Three Birds Renovations team
These three girlfriends of 20 years, who have met and married life partners, started families (they have nine kids between them) and juggled busy careers, took a leap of faith in 2014 and created a business that turns ugly duckling houses into beautiful, elegant swans.
These clever women – Bonnie Hindmarsh, Lana Taylor and Erin Cayless – are known as Three Birds Renovations. They established their own renovation business to find a better work–life balance as well as satisfy their own creative cravings.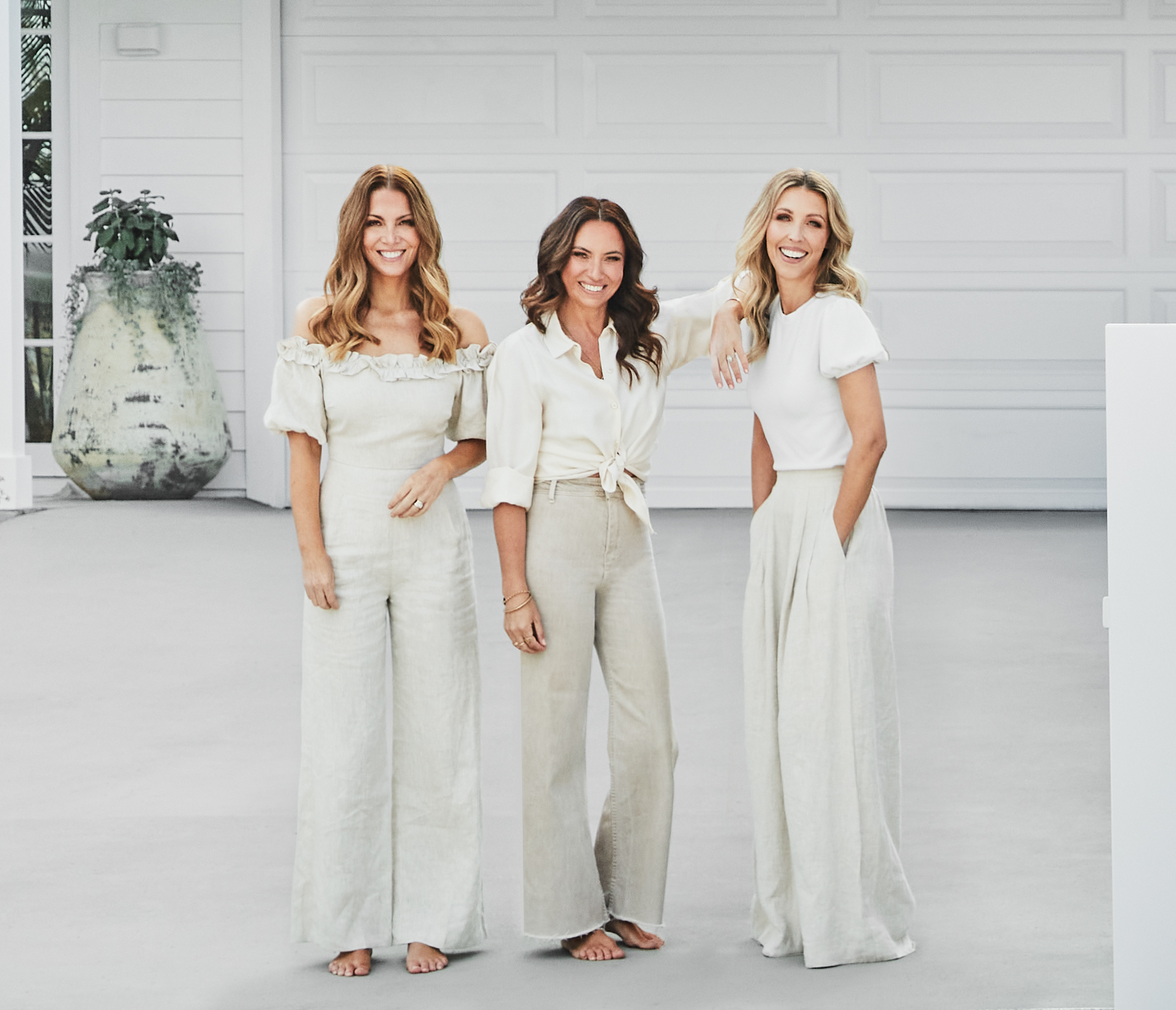 The three women all have corporate backgrounds as well as a passion for stylish homes, so it seemed only natural they started documenting and sharing their projects, garnering thousands of fans and followers along the way.
And what an inspiring renovation journey. The team has been renovating and building homes all across Sydney and the NSW North Coast for more than seven years, with 13 projects already completed.
It started with completing a few buy-renovate-sell projects, followed by the transformation of some of their own houses (check out Bonnie's amazing coastal barn renovation and Lana's forever home), before they started renovating homes for special clients.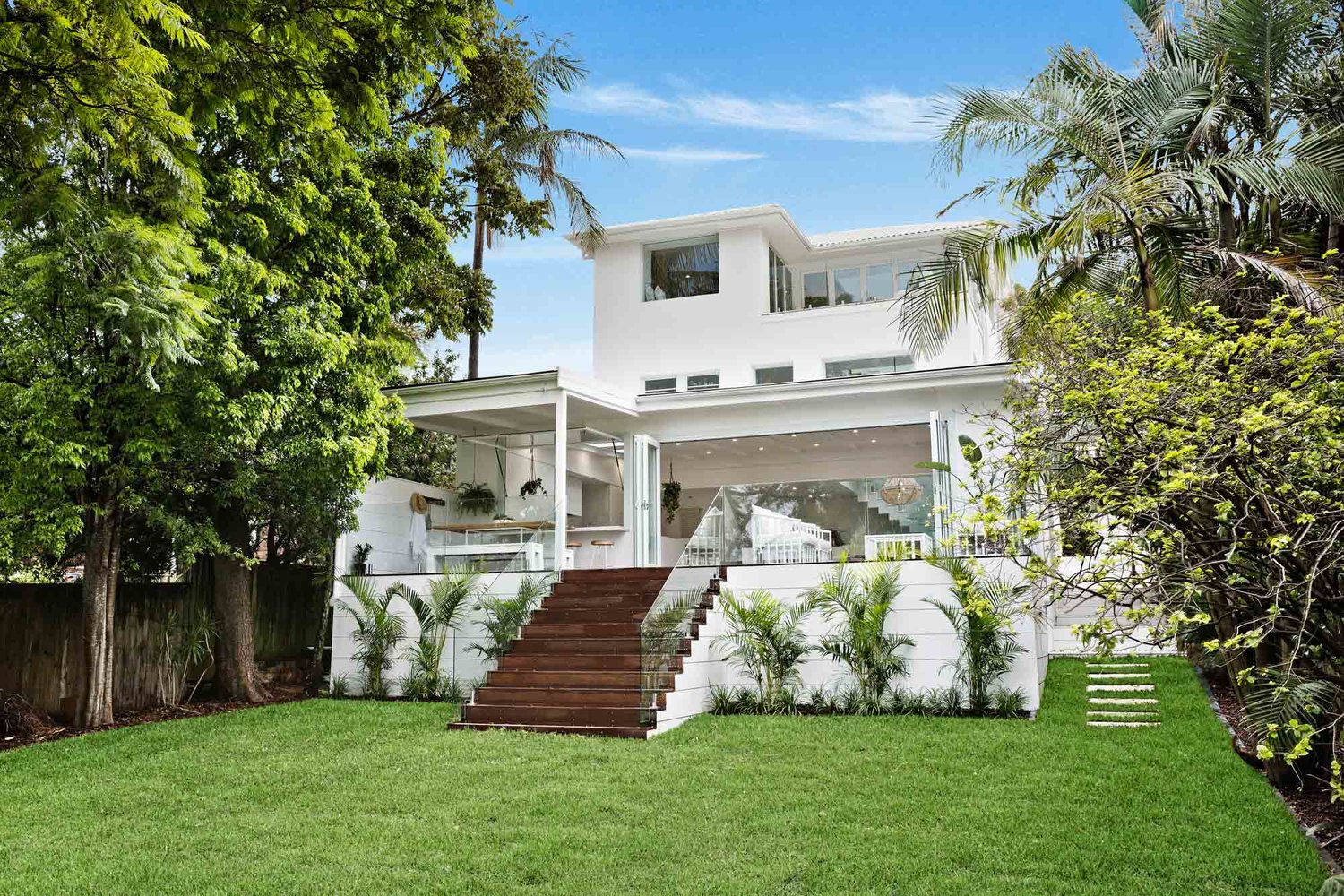 And the transformations have been stunning – the Three Birds' aesthetic is a great blend of style and practicality. Crisp white interiors, classic details and always with an eye on the family budget, these are renovations that inspire.
Bonnie is the design queen, Erin the project manager, while Lana manages the marketing – a division of labour that has worked beautifully, without too much drama, and just the occasional healthy discussion.
The women are all mums, which gives them an understanding about what families need and want in their homes. Understandably, these practical touches have meant their projects have resonated with families across Australia, helping to grow the Three Birds Renovations business to unprecedented levels.
The trio has accumulated hundreds of thousands of fans through their website, YouTube channel and Instagram and Facebook channels, which in turn led to the establishment of two new online 'schools', one for renovation/building and one for styling, where the women share their secrets and offer practical tips and templates to participants.
And now, their take on home design is moving to a whole new level for House 14, with a special collaboration with Rawson Homes – The Three Birds Dream Home, built by Rawson Homes.
Developed after overwhelming demand, this exclusive Knockdown Rebuild package has been meticulously designed by the Three Birds, bringing together all the best design features from their most loved homes. This home truly is the 'best of the Birds'.
"One of most commonly asked questions we get is, 'can you do my home?'" explains Lana.
"People want to live in a Three Birds home," adds Erin.
Every fixture and fitting in the new Rawson Homes design has been hand-selected by the trio. No detail has been spared: from skirting boards to wall sconces, tapware to tiles, all the design choices have been made to deliver the signature coastal-cool style loved by the fans of the Three Birds.
Launched last week, House 14 has already won praise and plaudits from the home building industry, with hundreds of people registering their interest for the new project.
So now, if you're interested in building a Three Birds Dream Home from scratch on your own block of land, you can with Rawson Homes – there are guidelines around your block of land and where you can build, but if you're interested to learn more, register your interest here.