Reimagine.Rebuild
How to make the Three Birds Dream Home your own
Have you seen the Three Birds Dream Home built by Rawson Homes? If you're considering doing a Knockdown Rebuild, it's worth a look. Why? It features all the tried and tested best-practice construction know-how from Rawson Homes' 40 years in the business, brought to life by the design inspiration from superstar renovators – Bonnie Hindmarsh, Lana Taylor and Erin Cayless – known as Three Birds Renovations.
The Three Birds design style – light, airy and coastal in look and feel – has won fans across Australia, with many people hoping to capture their aesthetic.
"People want to live in a Three Birds home," explains Erin.
Lana agrees, saying that it had been an ambition of the girls to make their unique style available to a wider group of prospective homeowners, particularly as a Knockdown Rebuild project.
The dream partnership
Rawson Homes has always been known as the Knockdown Rebuild specialists and Managing Director Nick Chandler says the Three Birds were the obvious design partner for their next project.
"Our customers spend a lot of time here with us in our design studio," he says. "They would put pictures they love in front of us and Three Birds just kept coming up consistently. So we reached out to the team."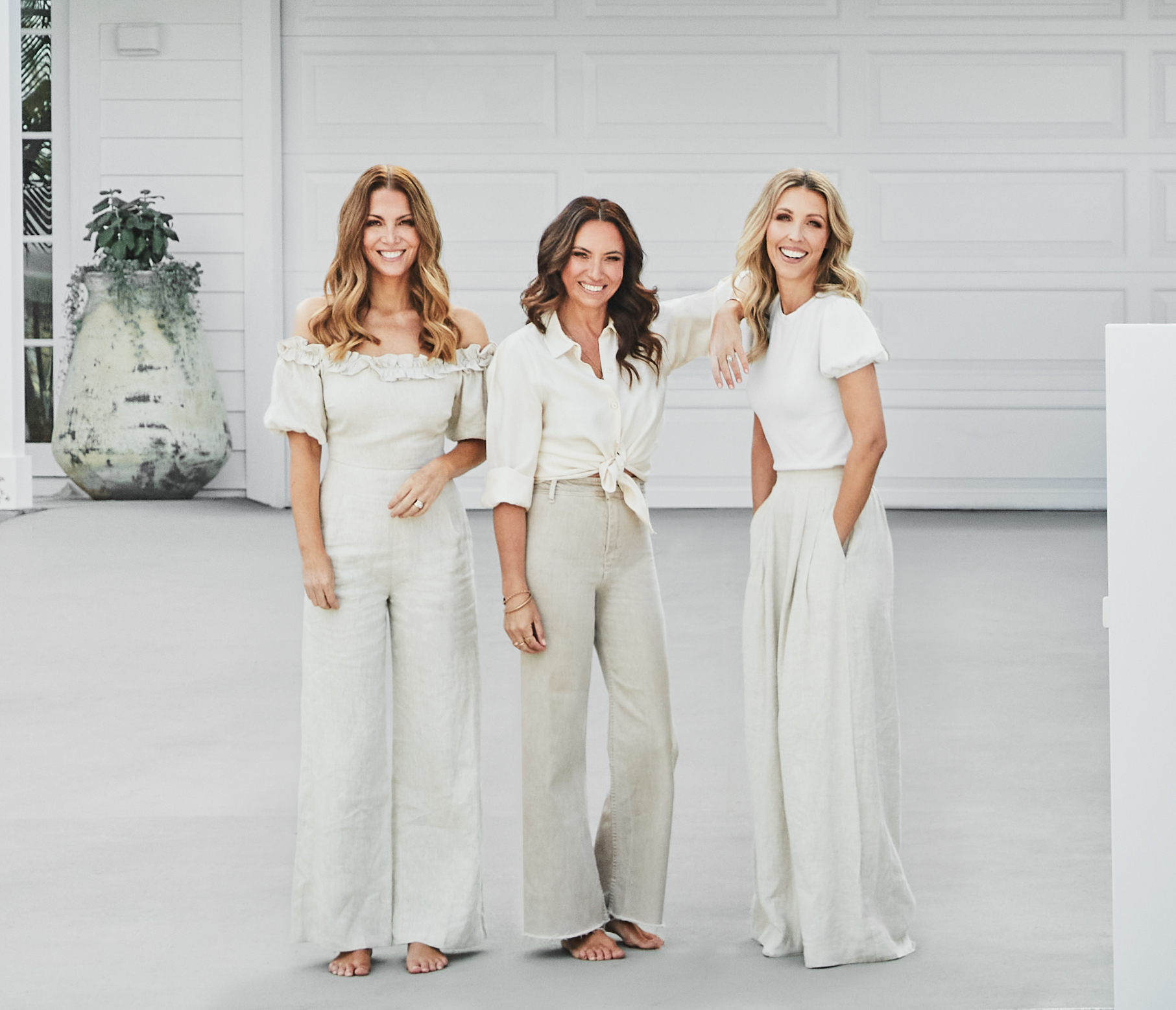 Lana says the timing couldn't have been more perfect.
"I have always thought we should have a Three Birds home that people could buy and put on their block of land – like a project home or spec home," she says.
"A home designed by the Three Birds that can be built over and over again on someone's own block of land."
Bonnie, Lana and Erin recognised Rawson Homes' expertise, especially when it came to Knockdown Rebuild projects.
"These people are experts in this area," says Bonnie.
Renovate or detonate?
So how do you know if a Knockdown Rebuild is right for you? It's all about creating your dream home in your dream location. It's a way of building that takes advantage of larger blocks, established suburbs, and existing neighbourhood connections.
Most older homes aren't designed for modern family living – they often have limited living spaces and smaller, awkward floor plans. They might not be well positioned on the land, or take advantage of the views.
While a large-scale renovation can help modernise an older home, often the costs involved, especially services such as electricals and plumbing, can make the process more expensive than starting afresh. Generally speaking, the cost per square metre of a new build is cheaper than the cost per square metre of a renovation.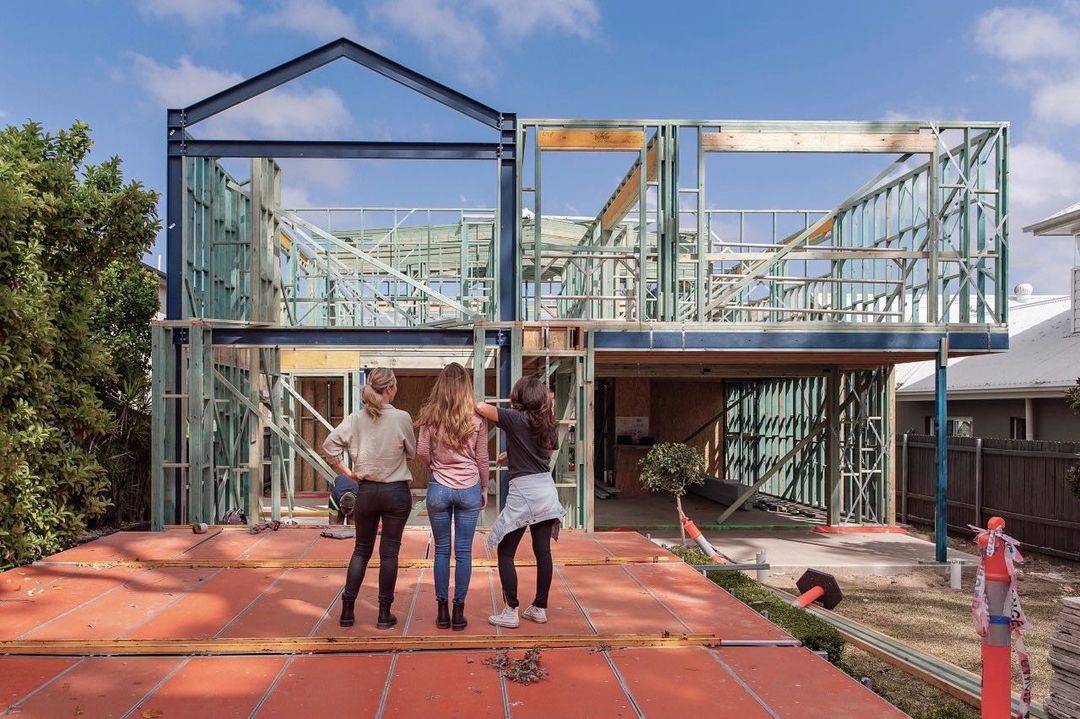 In addition, builders such as Rawson Homes have developed processes to make the most of available trades, leverage group-buying rates and minimise waste. Renovations also have more hidden or unexpected costs because of structural issues in the original buildings.
How to learn about the Knockdown Rebuild process
There's a lot to learn about a Knockdown Rebuild project. This is when it's important to call in the experts at Rawson Homes. Their site consultants can survey your block to identify any issues, such as the slope of the land, orientation, site access, width or length of the block.
While the classic design of the Three Birds dream home will complement most neighbourhoods, there can be council restrictions, particularly in older areas, so it's a good idea to check with your local authorities about setback rules, floor space ratios and any heritage considerations before you begin.
The expert Rawson design team can also work with your chosen design to tweak it so it suits your block best.
Living in the Three Birds Dream Home
The first version of the Three Birds Dream Home built by Rawson Homes is a classic Knockdown Rebuild project – and for a very special client, that of Three Birds Renovations' CEO, Candice, her husband and children.
Candice says she feels she's living the dream to undertake a Knockdown/Rebuild project with the style of the Three Birds and the building skills of Rawson Homes. It is an authentic family home and true to the Three Birds' philosophy and style.
"This home is an idea that can be carried on beyond our family," she says.
The new design has already won praise and plaudits from the home building industry, with many already registering their details to be first in line for the new project.
Interested in learning more?
Make sure you follow the progress of the Three Birds Dream Home – each of the episodes, released on Monday nights at 8pm, document the build of the home, every step of the way.
Sign up here to be on the waiting list or follow Rawson Homes on Instagram and Facebook to watch the episodes as they're released.